Dave Winter, professional clown and haunted-house actor, needed just a few words to describe the Westboro Baptist Church.
"They're a special kind of fucked up."
Daily RFT isn't sure there's better way to characterize the hate-fueled antics of the Topeka, Kansas-based church, which sends protesters across the country to spread the word of God's indiscriminate hatred. So it's not a major shock they visited their nauseating brand of goofy bigotry on Game 3 of the World Series on Saturday.
Thankfully a couple dozen counterprotesters, like Winters, gave the Westboro Baptist Church a hearty St. Louis "reception," and Daily RFT was on the scene to capture the showdown. Enjoy!
See also: "Punk" Band Makes Sex Video On Westboro Baptist Church Property, Still Sucks (NSFW)
Danny Wicentowski
Dave Winters, a veteran of the Darkness, went full zombie clown on Saturday to counter the Westboro Baptist Church.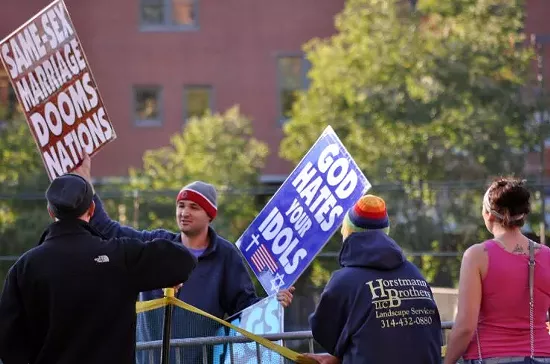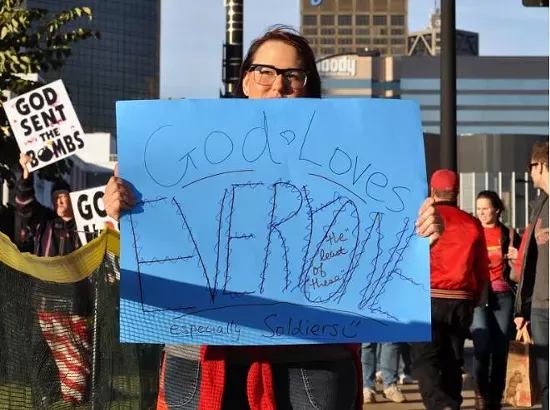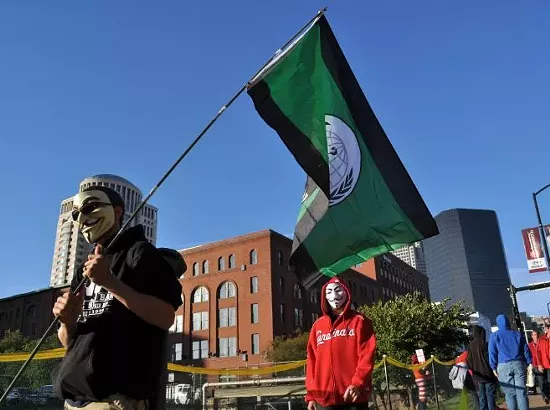 Danny Wicentowski
The man on the left is holding an end of a large rainbow banner that was used to 'hide' the WBC protesters from public view.
Continue for more photos from the Westboro Baptist Church protest
See also: Gateway Pundit Says Westboro Baptist Church is "Left-Wing." So What Are His Views On Gays?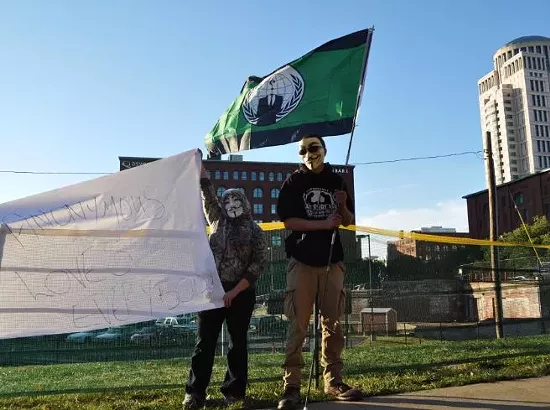 Danny Wicentowski
Anonymous brought their own banner to obstruct WBC's protest. This one reads "ANONYMOUS LOVES EVERBODY."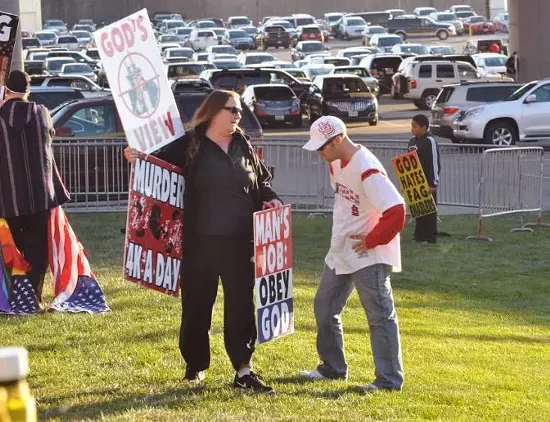 Danny Wicentowski
One Cardinals fan ignored the fence and tried to debate a picketer. (Note: The WBC makes it a point to always bring a child to its protests for some fucking reason.)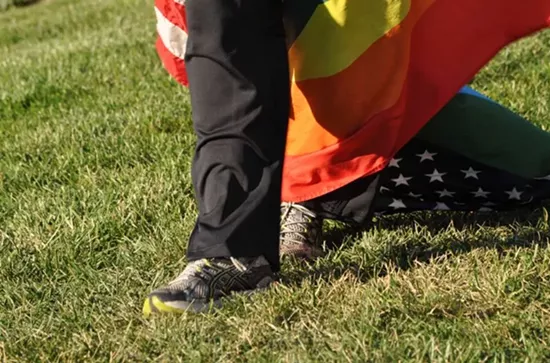 Danny Wicentowski
WBC picketers tied American and rainbow flags to their legs so that they would trample them with each step.
Follow Danny Wicentowski on Twitter at @D_Towski. E-mail the author at Danny.Wicentowski@RiverfrontTimes.com