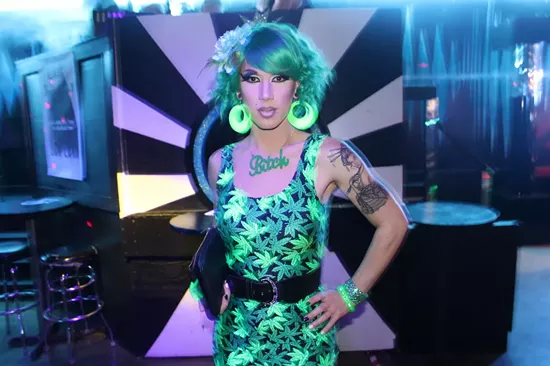 Ray Downs
Siren, event organizer.
Missourians may not be able to legally smoke marijuana for quite some time, but it's not because drag queens aren't doing their part.
At the Attitudes nightclub in the Grove, a contingent of drag queens and burlesque dancers hosted a benefit for Show-Me Cannabis Sunday night, when all door charges and tips from dancing and drinks went to the marijuana-legalization group.
Siren, the drag-queen emcee and promoter who organized the event, says she was approached by John Payne, executive director of Show-Me Cannabis, about the possibility of doing a drag and burlesque show.
"And it was just an automatic 'yes,'" she told Daily RFT. "It's fun, people have a good time, and it's for a good cause."
Below, check out some of our favorite performers from the night.
Nearly every performer had a weed theme. The above performer danced to "Little Boxes," the theme song for Weeds.
See also: St. Louis Cannabis Conference: Pro-Legalization Police Officer Says "The Public is Waking Up"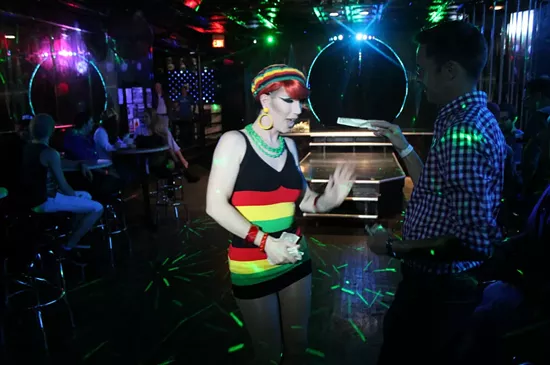 Siren changed into some rasta-colored garb for her performance.
All the tips collected throughout the night were then placed into an aquarium at the foot of the stage (don't worry, it got much fuller as the night went on).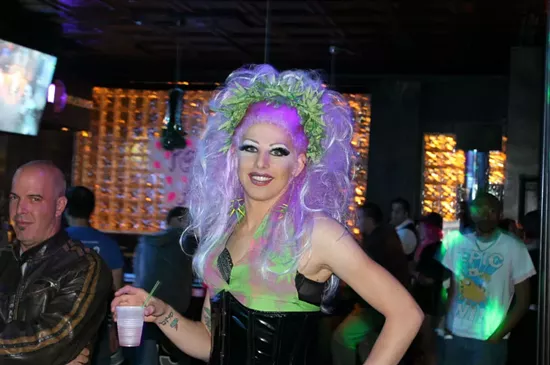 Drink specials included $3 liquid marijuana shots.
The burlesque dancers were a big hit.
And this dancer got a huge round of applause.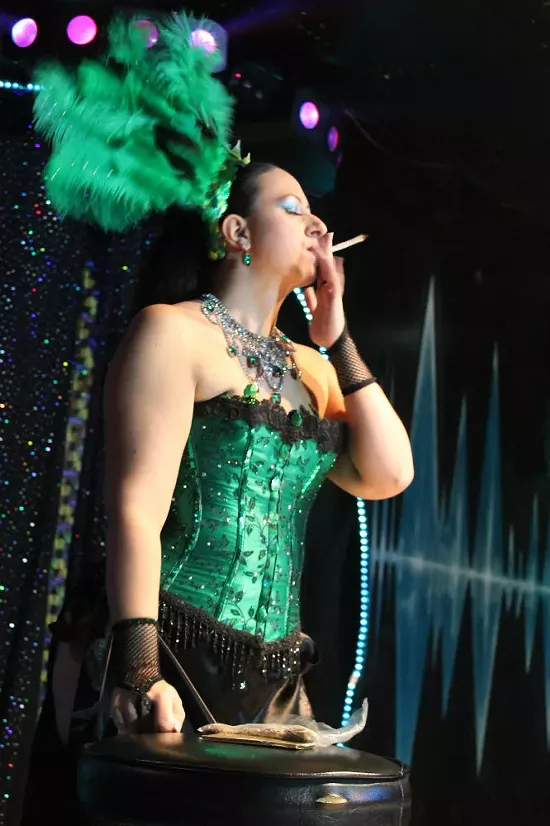 See also: Marijuana: Poll Says Majority of Missourians Favor Legalizing Pot, Regulating Like Alcohol
Follow Ray Downs on Twitter at @RayDowns. E-mail the author at Ray.Downs@RiverfrontTimes.com.