Courtesy Michael Allen
Your credit's fine, Mr. Torrance.
"Hi, Lloyd. Little slow tonight, idn't it?"
Yes, it is Mr. Torrance. That's because since roughly the 1950s, the Gold Room at the Hotel Jefferson -- later renamed the Jefferson Arms when it became senior housing -- was essentially shut down. And though hidden and dilapidated, the spacious room appears roughly the same as it did some 80 years ago when it was declared "brilliantly decorated with gold the predominating color" in an advertisement in the Belleville News-Democrat in 1928.
That's all according to Michael R. Allen, who wrote a wonderful post about it on his blog for the Preservation Research Office. Click through to see a collection of haunting portraits of the room. Happy Halloween, Mr. Torrance.
See also: Post-Apocalyptic Portraits of the Abandoned Forest Park Hospital [PHOTOS]
Allen says that he toured the ballroom with a developer client who was interested in purchasing and rehabbing the building (he didn't). But Allen got a hold of the client's pictures and passed them along to us. To find out more about the ballroom's fascinating history, check out his blog entry here: Downtown St. Louis Has a Secret Ballroom.
The hotel was built in 1904 for the World's Fair, then run as an senior residence starting in 1977, before being shut down in 2006 to create condominiums. That redevelopment never happened, and the building remains vacant.
Allen's client took a number of remarkable photos of the crumbling ballroom, notably featuring "orbs" which some consider signs of restless spirits (or dust particles). So walk through the doors:
Click through for the full tour.
Daily RFT humbly suggests hitting "play" on the below YouTube clip while perusing the photos. (We'll also note that the Overlook Hotel and the Hotel Jefferson both had a Gold Room -- coincidence?):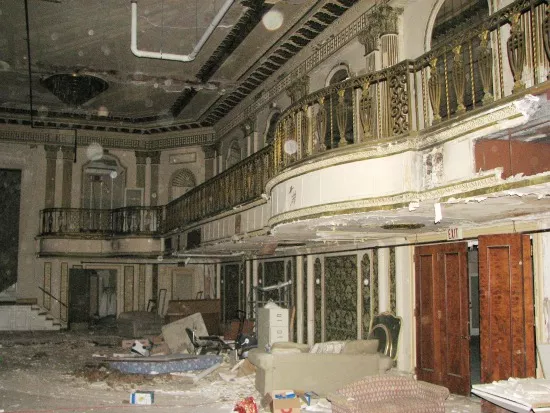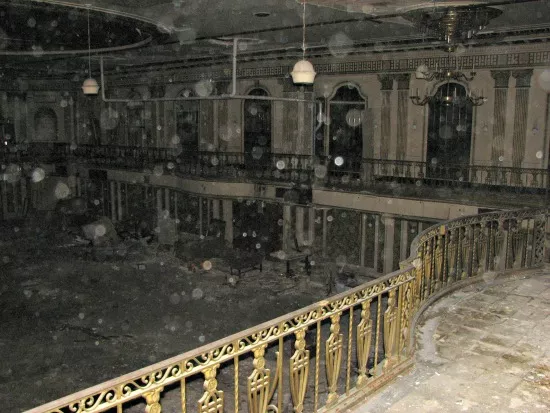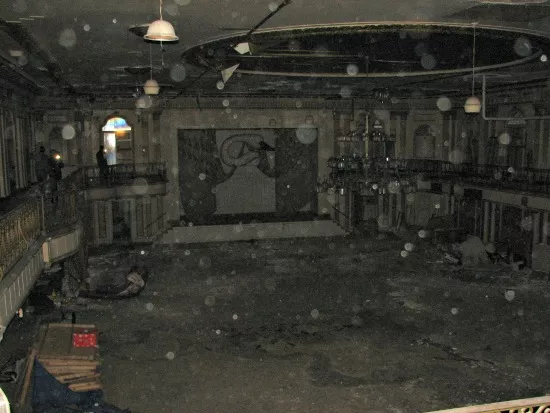 Follow Jessica Lussenhop on Twitter at @Lussenpop. E-mail the author at Jessica.Lussenhop@RiverfrontTimes.com.