Though the homicide count, at 80, appears to be down this year, September was no slouch when it came to crime. Last month's crime coverage was dominated by the tragic death of a little girl and more cases of horrific animal abuse. The month ended with an elderly former-Missouri priest held to task in Colorado for his behavior around an altar boy. (Not to mention the boy's nipples.)
Below we've collected the worst and most bizarre crimes of September, including an unrepentant HIV spreader, a birthday-party shootout and a road-rage incident that ended with a woman handcuffed to a steering wheel (though not by the police).
9. Shirt Comes Off, Gun Comes Out
Most of us have experienced arguments that, at a certain point, escalated way off the rails. For William Welsh, 41, of Foley, that moment most likely occurred when when twenty-year-old Christopher Kinney took of his shirt and threatened to fight him.
Welsh responded to the shirtless menace by pulling out a gun and firing four times at Kinney and a nearby car, hitting one of the passengers.
Full story: William Welsh, Foley Man, Shoots at Daughter's Ex-Boyfriend, Friends, One Hospitalized: Cops
8. Dog Food Company To The Rescue For Shot Puppy
Open Open Door Animal Sancturary
Another awful addition to the growing list of animal-abuse cases this year: Dodger, a three-month-old puppy, was found dragging himself down Highway 30 in in Cedar Hill. Someone had shot him in the spine at close range.
Things weren't looking too good for Dodger until a dog-food company, Nature's Variety, stepped in and paid for the surgery to remove the bullet from his spine.
Full story: Puppy Shot in Spine Recovering After Surgery, Dog Food Company Picks Up Bill (UPDATE)
See also: Photos: 12 Worst St. Louis Crimes, August 2013
Continue for more crimes from September 2013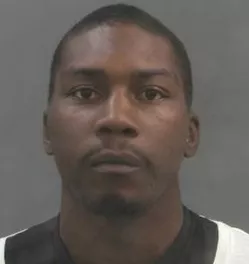 We may never know if Darnell Hollings, 21, was invited to Carnez Winslett's 36th birthday party. What we do know is that Holilngs showed up in the back seat of a car, got out, and fired ten shots at the partygoers, killing Winslett and injuring three others.
Full story: Carnez Winslett Shot Dead at His Birthday Party; Darnell Hollings Arrested (Homicide 72)
6. More Than 300 Exposed To HIV By Single (Very Promiscuous) Man
David Magnum used Craigslist as his personal harem, but he didn't tell his partners that he was HIV positive. By the time he was arrested, he'd slept with 50 to 60 partners in Stoddard County, where news of Magnum's actions actually caused the number of STD tests there to noticeably jump. Since 2003, when he found about his HIV status, Magnum apparently exposed more than 300 partners to the disease.
As for why he didn't inform his sexual partners? "Fear of rejection," the 27-year-old Dexter man told police.
Full story: David Mangum, HIV-Positive Missouri Man, Knowingly Exposed 300 Plus Partners: Cops
See also:Photos: 12 Worst St. Louis Crimes, July 2013
Continue for more September crimes
5. Lesson Learned: Don't Mug Cops
A mugging usually ins't the most glamorous or interesting crime, but Josh Robinson and his two friends certainly bucked that trend: The three tried robbing an off-duty St. Charles deputy and his female friend in Forest Park. The result: Robinson took a bullet to the neck, one friend took a shot in the buttock and one was killed.
Remember, kids: Guns are dangerous, especially when you point one at a prepared and crack-shot deputy.
Full story: Off-Duty St. Charles Deputy Shoots Three Alleged Muggers: Kills One, Injures Other Two 4. Child Punched To Death On 5th Birthday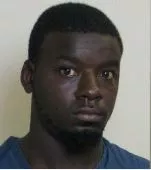 How to properly discipline children has long been a matter of healthy discussion and debate among parents and educators. But nothing Tavon Luddy did to his fiance's five-year-old son fell within the bounds of healthy parenting. On Torian Whittaker's fifth birthday, police say, Luddy punched the child hard in the chest, killing him.
Full story: Tavon Ludy Punched 5-Year-Old To Death, Cops Say
See also: Photos: 12 Worst St. Louis Crimes, May 2013
Continue for more September crimes
Desperation results in bad decision making. When Terrill Wise and Jahon Anderson was rudely interrupted by police while they were burglarizing a St. Louis home, the two seemingly grabbed what was handy and attacked: Wise went after an officer with a screwdriver, Anderson chose the seatback of a chair, and he was soon arrested.
Wise was shot for his trouble, but managed to make it to his getaway SUV after crashing through a plate-glass window. He was picked up after he decided to call 911 and try to play the victim of a "drive-by shooting." The cops weren't fooled.
Full story: St. Louis Burglary: Suspects Attack Cop with Screwdriver; Mom, Baby Hide in Bathroom
2. Man Resolves Argument By Strangling Woman, Handcuffing Her To Steering Wheel
In another episode of arguments gone very, very wrong, Tracy Lynn Muse got lost his cool with a female passenger in his car, eventually throwing her cell phone out the window, slamming her head against the dash and handcuffing her to the steering wheel.
All that didn't prevent the woman from calling the cops, however, who gave Muse a taste of his handcuff-flavored medicine.
Full story: Tracy Muse, Foley Man, Accused of Choking Woman, Handcuffing Her to Vehicle
1. Justin DeRyke, Uncle of 7-Year-Old Willow Long, Stabbed Her To Death To "End Her Suffering"
The death of seven-year-old Willow Long shook readers across the state, and nothing was more disturbing than the alleged confession by her uncle, 22-year-old Justin DeRyke, who told police that he'd become angry after the girl scratched his arm.
Chasing her outside the house, the girl apparently slipped and fell, impaling her neck on a branch. DeRyke said he then stabbed her to death to "end her suffering."
Follow Daniel Wicentowski on Twitter at @D_Towski. E-mail the author at Danny.Wicentowski@RiverfrontTimes.com.