A composer, band conductor and music educator, Claude T. Smith is best known for composing "Flight," which was adopted by as the official march of the National Air and Space Museum. Here's a video of the St. Louis Wind Symphony performing it:
3. Sue Shear
Sue Shear served 26 years as a state representative, and in that time she introduced more than 350 pieces of legislation, many addressing women's and children's issues. Missouri could use a legislative voice like Shear's right about now, as the state just received a D+ for its treatment of women.
Continue for more finalists fighting for a spot in the Hall of Famous Missourians.
4. Robert A. Heinlein
Robert A. Heinlein spent his life plumbing the imagined futures he created in his mind. He was responsible for some the 20th century's greatest works of science fiction, including Stranger in a Strange Land. Another novel, Starship Troopers, was eventually adapted into one the greatest terrible movies of all time.
5. Virginia Minor
A pioneer of women's rights, Virginia Minor's efforts to launch a suffrage movement in Missouri predated Susan B. Anthony and Elizabeth Cady Stanton. In fact, when Minor helped found the Woman Suffrage Association of Missouri 1867, it was the first organization in the world with the sole stated purpose of getting women into the voting booth. Minor even took her fight to the U.S. Supreme Court in 1874, only to lose. Sadly, she didn't live long enough to see the day when her goal was met.
6. Christopher "Kit" Bond
Kit Bond left the U.S. Senate in 2011 after more than fourteen years in office, and boy, it looks like he got out just in time. The former Republican senator and two-term Missouri governor joined a law firm after leaving Congress, and that's a far, far better gig than being blamed for shutting down the government.
7. John William "Blind" Boone
Life couldn't seem to throw enough at John William "Blind" Boone. Born the son of a former slave in 1864, he battled discrimination, poverty and blindness while becoming one of the most celebrated black musicians Missouri has ever produced, ranking up there with Scott Joplin and James Scott.
Continue for the rest of the finalists.
8. William Payne Stewart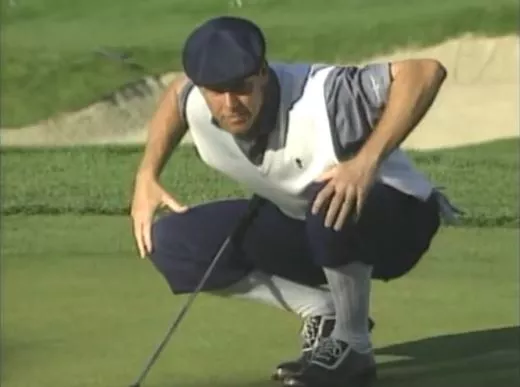 Payne Stewart's death in a freak plane accident in 1999 robbed golf of one of its best, as he had already won three major championships before his untimely end. But Stewart's death also robbed the world from enjoying that rarest of combinations in an athlete: incredible skill coupled with even more incredible outfits. If Stewart makes it into the Hall of Famous Missourians, his socks should get their own busts as well.
9. John Henderson
John Henderson was a pretty good U.S. senator. He got the job in 1862 after the previous senator, the amazingly named Trusten Polk, was expelled from his seat for supporting the Confederate Union. All Henderson did then was help co-author and co-sponsor the 13th Amendment, ending slavery. Henderson's contribution becomes all more ballsy when you remember that Missouri was a slave state at the time.
10. Rose O'Neill
Illustrator and writer suffragette Rose O'Neill found enormous success after creating one of the first popular cartoon characters, Kewpie, which was all the rage before Mickey Mouse & Co. took over. At one point she was the highest paid female illustrator in the world, but even incredible wealth wasn't enough for O'Neill. She wanted to vote, so she used her wealth and popularity to aid the suffrage movement.
Follow Daniel Wicentowski on Twitter at @D_Towski. E-mail the author at Danny.Wicentowski@RiverfrontTimes.com.
Support Local Journalism.
Join the Riverfront Times Press Club

Local journalism is information. Information is power. And we believe everyone deserves access to accurate independent coverage of their community and state. Our readers helped us continue this coverage in 2020, and we are so grateful for the support.

Help us keep this coverage going in 2021. Whether it's a one-time acknowledgement of this article or an ongoing membership pledge, your support goes to local-based reporting from our small but mighty team.

Join the Riverfront Times Club for as little as $5 a month.
Euclid Media Group, LLC
Read Our Sister Publications
Marketing Services