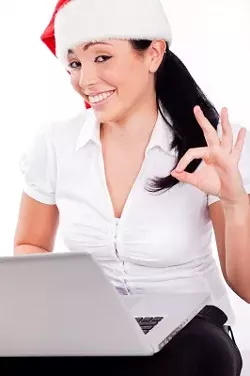 Anything goes! Christmas in September! I'll date anybody!
According to a highly scientific study put out by the company behind the dating app "Are You Interested," women in St. Louis are not at all choosy when it comes to responding to potential suitors via online dating sites.
In fact, Lou ladies, they've named St. Louis one of the five least choosy cities in the United States.
Good news for the guys, right? Clearly this means there's a community of voracious, indiscriminate women just waiting for you to come find them in cyberspace, right? Well, not so fast.
See also: St. Louis Native Guides Singles Through Online Dating With New Service "Profile Wingman"
According to AYI.com's dating blog, they looked at "453,000 interactions of single women between the ages of 18 and 99" on their dating app and how likely the women were to respond to messages from guys. Then they broke it down by city.
The five pickiest cities were Brooklyn, Minneapolis, Los Angeles, Detroit and Cincinnati. We joined the ranks of the least picky, along with Jersey City, Las Vegas, Miami and Portland.
As we understand it, what happens online in Vegas stays online in Vegas, but is it actually possible the ladies of St. Louis simply have a groovier, more free-love attitude than other metropolises when it comes to meeting guys online? We called AYI's parent company, curious to find out more about how they arrived at these rankings, but never heard back. So in lieu of actual journalism, we offer some wild speculation.
Anecdotally, we've heard there are slim pickin's in the St. Louis area when it comes to sites like OKCupid, Grindr and the like. In other words, St. Louisans really haven't adopted online dating services as a means to find a mate. Plus, our population is just a lot smaller than some of these so-called "choosy" cities.
Ladies, what say you? Is online dating a bust in STL?
Follow Jessica Lussenhop on Twitter at @Lussenpop. E-mail the author at Jessica.Lussenhop@RiverfrontTimes.com.