There has been another terrible and disturbing case of domestic violence in Lincoln County. The Lincoln County Sheriff's Office says Tracy Lynn Muse, a 32-year-old Foley man, got involved in a verbal dispute with a woman on his way home Friday night and ended up throwing her cell phone out of the window while driving.
Police responded to the scene of the crime after a 911 caller alerted authorities to a troubling sight.
The woman was handcuffed to the steering wheel of the car.
See also: Foley Woman Punches 3-Year-Old, Runs Over Boyfriend with Her Two Kids in the Car
When cops arrived to the 100 block of Wild Horse Drive, they found her inside the vehicle.
She told cops that they had gotten into an argument that prompted him to eventually throw her cell out of the car.
He then allegedly grabbed her by the throat and slammed her head into the vehicle's console while the car was still in motion.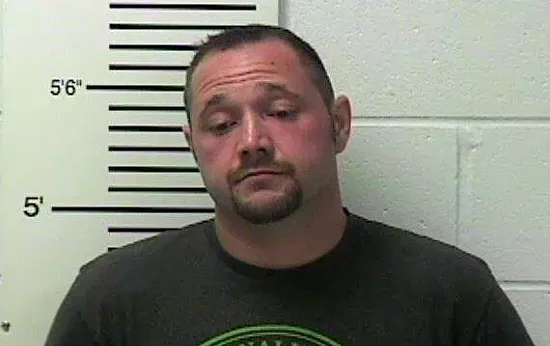 The sheriff's office says:
Muse continued to assault the victim after arriving at the residence and later handcuffed her to the steering wheel. Muse then removed the starter fuse from the vehicle to keep the victim from leaving and took the keys.
It was after this that a concerned passerby noticed the victim and called 911; Muse fled in a different car.
He was, however, later arrested in Troy and is now facing charges of felony domestic assault and false imprisonment.
He is currently being housed in Lincoln County Jail with a cash-only bond set at $25,000.
Send feedback and tips to the author. Follow Sam Levin on Twitter at @SamTLevin.