Missouri has for years held onto its infamous title as Meth Capital of the United States, and Franklin county reliably contributes to that statistic with a very high rate of meth labs busts. Now, Franklin County Sheriff Gary Toelke says that his office's efforts to combat meth -- and rising heroin use -- would be negatively impacted if the state legislature this week successfully enacts the controversial House Bill 436.
The proponents of this proposal have billed it as a pro-gun law designed to push back against the threat of gun control, but an increasing number of law-enforcement officials across the state are arguing that the bill as written would directly hinder existing crime-fighting measures.
"I'm very pro-Second Amendment," Toelke tells Daily RFT, "but when there are problems with a law that's going to create the opposite of what you're trying to fix or prevent, you've got to state your case."
See also: Mentally Challenged Man Kills Teen: "Why Gun Control Is Important"
HB 436 -- which has arguably become Missouri's most high-profile piece of legislation this year-- is the GOP's so-called "Second Amendment Preservation Act" that would make it a criminal offense to enforce federal firearm laws that infringe on the right to bear arms. Law-enforcement officers who enforce certain federal laws, or even attempt to do so, could be charged.
Governor Jay Nixon, a Democrat, vetoed the legislation earlier this year, arguing that it is irresponsible and unconstitutional for the state to pass a law contradicting federal ones. Some lawmakers, however, will attempt to override his veto in a session tomorrow, and given that a handful of Democrats support the measure, they may be successful.
The bill has gotten national media attention and has been labeled one of the most extreme states' rights and pro-gun proposals in the country right now.
Supporters say they have a duty to stand up to President Barack Obama's gun control agenda.
In the final days leading up to the showdown, a wide range of law enforcement officials have been publicly stating their opposition to the proposal, with many pointing out that the language of the proposal would effectively block police partnerships with federal agencies like the Federal Bureau of Investigation and the Drug Enforcement Administration.
Simply put, police officials fear that if criminals are caught breaking federal firearm laws, officers may very well be barred from making arrests and bringing forward charges. Federal agents would face the risk of breaking state law if they intervene.
"We work with quite a few different federal agencies," says Toelke. "They've helped us on many cases, many times over the years."
An obvious area where HB 436 could hurt Franklin County is his office's drug task force, he says.
via Facebook
Missouri Attorney General Chris Koster, vocal critic of the legislation
"If this would pass and there would be a gun involved in a drug case, then they wouldn't be able to apply that part of the statute in sentencing," he explains. "When we have drug cases, the sentencing is enhanced due to the fact that firearms are involved."
For example, he says, if a large shipment of heroin arrives in Franklin County and the dealers used firearms in the process, prosecutors could be blocked from using this fact in pushing for a harsher punishment from a judge.
"That would actually lessen the sentence," he says of the proposed law, adding, "the more time these people get, the better off we are, from a law-enforcement perspective."
Continue for more of our interview with Gary Toelke and for the Missouri Sheriffs' Association official statement on HB 436.
See also: Jon Alexander, Missouri Liquor Store Clerk, Veteran, Pulls Gun on Armed Robber (VIDEO)
Some supporters of the legislation argue that Missouri should just enforce state laws and not (potentially unconstitutional) federal ones, but Toelke points out that "there are a lot of federal laws that aren't included in state statute that give us some leverage in what we can do."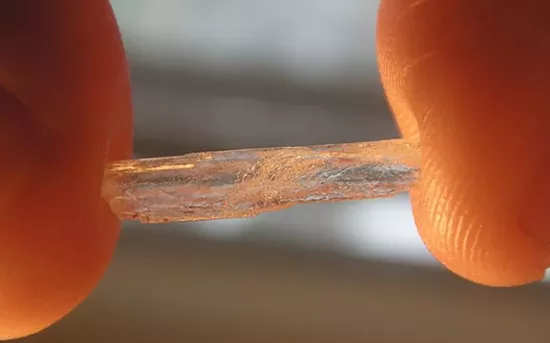 "I think the legislature didn't realize," he continues. "[that] the bill maybe looks good to some, but it's when you get out in the field...that you start to see the problems."
The law, he argues, would also "open the floodgates" for lawsuits against police. And until case law is established in this uncharted territory, it'll be very problematic.
"It's just going to subject us to unnecessary lawsuits," he says.
Federal officers would be wary about doing their job when local sheriffs seek their assistance, he adds. "They are not going to want to take the chance."
"Our local federal agents have really been great to us," he says. "They've always been here to help when we need them."
Last week, in one of several somewhat surprising announcements of opposition, the Missouri Sheriffs' Association urged lawmakers not to override the veto.
That statement, which Toelke provided to us, says that some of the language of the bill "violates the sheriff's oath of office" and carries "unintended consequences."
Here's the full statement.
2013-09-09 Sheriff's Association
Send feedback and tips to the author. Follow Sam Levin on Twitter at @SamTLevin.