The hot weeks of summer typically see a spike in crime, and this August in the St. Louis metro area was no exception. As of today, the city of St. Louis has seen 71 murders in 2013 with about ten homicides over the last thirty or so days.
The murder count was just over 80 at this same time last year.
In addition to some incredibly tragic violence, August was no slow news month when it comes to the bizarre and unimaginable stories. From strange 911 calls to nude stalking to truly horrific cases of domestic violence, we've rounded up the top twelve worst crimes of the month below. Here's to hoping September is quieter.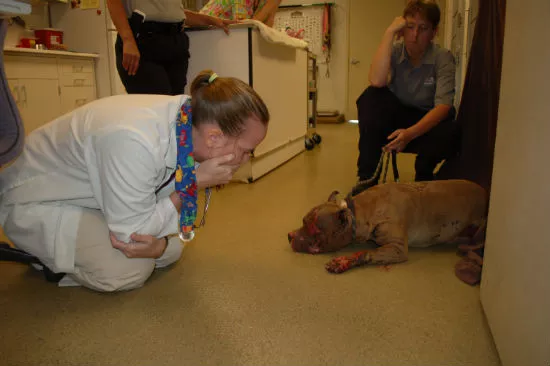 Humane Society of Missouri
This was by far the worst case of animal abuse to occur in the city of St. Louis in August -- and was especially disturbing given that it came just a month after a very similar case.
Police are still searching for the person who poured gasoline on a healthy north St. Louis pit bull named Zeus, setting him on fire and burning him so badly that he had to be euthanized soon after he was discovered.
Full story: Another Dog Burned Dead in St. Louis, Humane Society Offers Reward; "Just Unfathomable"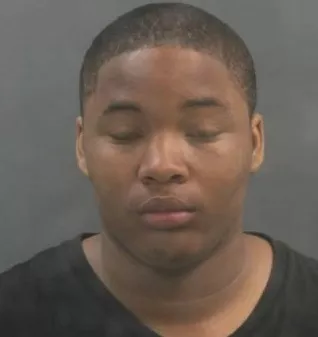 Shootouts on the street are never a good idea and always deserve swift and serious punishment, but a dispute between Antonio Witherspoon, twenty, and Larry Thomas, nineteen, in the Carr Square neighborhood last month earned special scrutiny.
That's because one of their bullets hit a twelve-year-old girl -- who was playing in a nearby park.
Full story: Antonio Witherspoon, Larry Thomas Arrested for Shooting That Injured 12-Year-Old Girl
See also: Photos: 12 Worst St. Louis Crimes, May 2013
Continue for more crimes of August, 2013.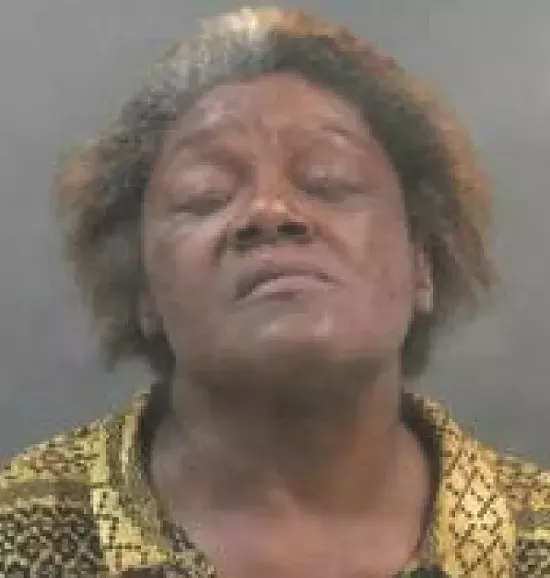 Arlene Starks wins the award for most ridiculous suspect of the month and would certainly be a strong contender for one of the silliest crime stories of the year. Police say she called 911 to complain about a scam -- from her drug dealer, that is.
She was overcharged.
Full story: Arlene Starks, 54, Allegedly Calls 911 to Complain About Dealer's Overpriced Marijuana
The charges against Elsberry resident Donovan Scott Daller, nineteen, are bad enough: Police say he sexually assaulted and raped multiple young girls.
But to make matters all the more upsetting and disturbing, when cops questioned him about his actions, he allegedly laughed in their faces. Police didn't think it was so funny.
Full story: Donovan Daller of Elsberry Sexually Assaulted 3 Girls, Laughed at Police When Questioned: Cops
See also: Photos: 12 Worst St. Louis Crimes, June 2013
Continue for more crimes of August, 2013.
Grady Newton Niceley, a 50-year-old St. Peters man, apparently likes to take off his clothes, lie on the ground and peer into apartment windows. That's the story according to the St. Peters Police Department, which says that Niceley was caught and subsequently arrested this after multiple witnesses saw him nude, looking into private homes.
He was allegedly hiding in grass.
Full story: St. Peters Cops: Naked Man, 50, Caught Hiding in Grass, Peering Into Apartment Windows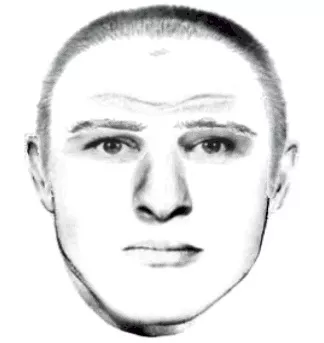 This story is one of the worst of August in large part because there are still a lot of unknowns. Police say that two men in a van approached a woman at night in Affton, stopped their vehicle -- and tried to abduct her.
Thankfully, they were unsuccessful, but they did get away and are still on the loose.
Full story: St. Louis County Police Warn of Frightening Abduction Attempt by Men in Van (PHOTO)
See also: Photos: 12 Worst St. Louis Crimes, July 2013
Continue for more crimes of August, 2013.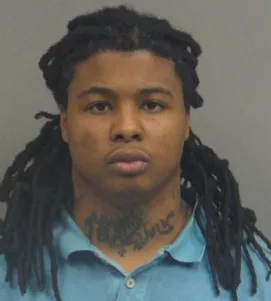 After Rico Combs allegedly murdered a man in his ex-girlfriend's home, he was not finished wreaking havoc, police say.
He then tried to attack her ex who was hiding in the closet, clinging to her three children. She had filed an order of protection against him that very day.
Full story: Cops: Rico Combs, Murder Suspect, Attacked Ex as She Hid in Closet, Held Their 3 Young Kids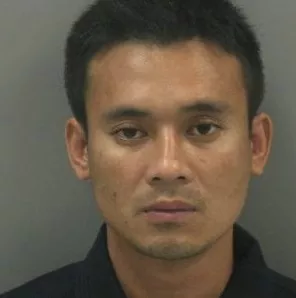 Another case of an assault that seriously endangered an innocent child caught up in the violence.
Quy Vo, a 32-year-old Tower Grove East resident, allegedly stabbed his brother-in-law to death -- and dropping his eighteen-month-old child to the pavement during the incident.
Full story: Quy Vo, 32, Stabs Brother-in-Law to Death, Drops 18-Month-Old Child onto Pavement: Cops
Continue for more crimes of August, 2013.
4. The Horrific Attack on the Ex-Wife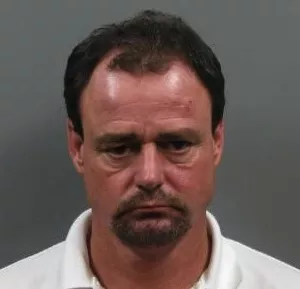 Homeless and unemployed, Robert Daniel, 48, reportedly earned some sympathy from his ex-wife who let him crash in her basement.
Police say he returned the favor by allegedly raping her over a span of three hours, strangling her and threatening to kill himself in the process.
Full story: Robert Daniel Accused of Raping Ex-Wife Over 3 Hours, Strangling Her, Threatening Suicide
David Sheridan, police say, was so angry at his girlfriend that he decided to throw her out of their speeding car on Interstate-64 and leave her there abandoned. The woman was nearly killed in the incident but Sheridan returned -- and only made matters worse.
Full story: Cops: David Sheridan Throws Girlfriend Out of Speeding Car on I-64, Leaves Her Unconscious
Continue for more crimes of August, 2013.
2. The "Tragic, Random" Slaying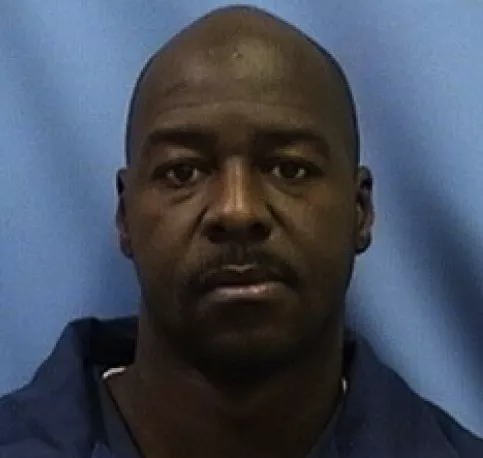 Centreville resident Scottie Thompson, 41, was on parole for a 1989 murder when he allegedly killed a twenty-year-old Cahokia resident in a horrific beating that prosecutors labeled a "tragic, random act of violence."
He had offered the youth a ride that day -- and ended up, police say, dumping his dead body in a lake.
Full story: Scottie Thompson, on Parole for Murder, Kills Dakota Jones in "Tragic, Random" Slaying: Cops
Police officials very rarely offer political commentary in the context of a recently committed crime, but in the case of Marcus Anderson, Chief Sam Dotson decided to weigh in. Anderson, a mentally challenged man, allegedly shot his sister dead, possibly because he thought the gun in the house was a toy.
Dotson shortly after the shooting said that this was clear evidence for the need for better gun control.
Full story: Marcus Anderson, Mentally Challenged Man, Charged in Accidental Shooting of Sister
Send feedback and tips to the author. Follow Sam Levin on Twitter at @SamTLevin.