Update, August 28, 8:40 a.m. St. Anthony's Medical Center has just announced that Georgette Gapsch, grandmother to the late T.J., and great-grandmother to Mia and Macy, has died from her injuries in Tuesday's tragic fire.
Original post: At around 1 a.m. this morning, St. Louis county police and firefighters responded to a house fire in south county after, cops say, a thirteen-year-old girl escaped and ran to a neighbor's house asking for help.
The girl, identified as Mia Gapsch, told police that three other people -- all her relatives -- were still inside the home. But police were unable to enter due to smoke.
Eventually, firefighters retrieved the three individuals from the home. For one of them, it was too late.
Police say Terry Gapsch, 38, was transported to a nearby hospital and there pronounced dead.*
A second child, eleven-year-old Maci Gapsch, was transported to the hospital and is in critical condition along with Georgetta Gapsch, 79, also in critical condition.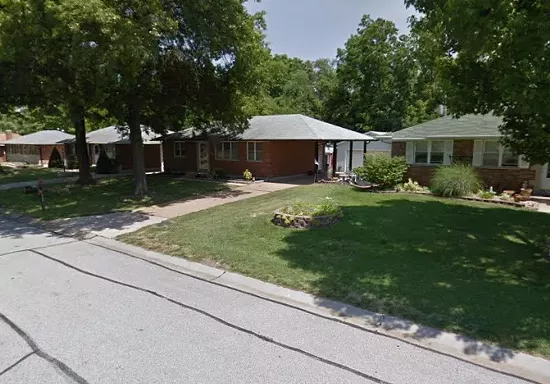 via Google Maps
St. Simon Court in south county.
The fire happened on the 10005 St. Simon Court, which is just off of Tesson Ferry Road in Concord (in south county, adjacent to Mehlville).
Police believe the fire originated in the basement of the home and the St. Louis County Police Arson and Explosives Unit is currently investigating.
*This post has been updated with a correction from the St. Louis county police's original report, which erroneously said that two family members had been pronounced deceased.
Send feedback and tips to the author. Follow Sam Levin on Twitter at @SamTLevin.