Courtesy of Tami Inkley
Matthew Pellegrini.
Kevin Beindorff, 22, will spend several years behind bars for shooting and killing 18-year-old Matthew Pellegrini -- but the victim's family members will be suffering the rest of their lives. So says Tami Inkley, Pellegrini's mother, who is lamenting the seven-year sentence handed down yesterday to Beindorff, a decision marking the end of a drawn-out case that got national attention due to the bizarre circumstances surrounding the shooting.
"Kevin destroyed our lives," Inkley tells Daily RFT after the sentencing. "We are left trying to pick up the pieces and we'll be doing that long after he gets out of prison. We'll pay for the rest of our lives."
After the February 21, 2012 shooting -- in which Beindorff shot Pellegrini, an acquaintance, point-blank in the head while sitting inside a car -- the suspect offered a very strange explanation to police: Pellegrini asked him to do it.
See also: Mom Wants Justice for Son After Accused Killer Says He "Asked to Be Shot"
Pellegrini's family has always maintained that this story is absurd and that Beindorff deserves to spend many years behind bars for taking out a revolver, pointing it right at the teen's face and pulling the trigger.
The defense has argued that it was an accident and throughout the process, Pellegrini's family and the St. Louis Circuit Attorney's Office strongly disagreed on the best course of action.
Courtesy of Tami Inkley
Tami Inkley and her son.
Despite the wishes of the victim's family, prosecutors orchestrated a plea deal with Beindorff's attorneys in which the suspect admitted to involuntary manslaughter and armed criminal action. In a surprise move and after emotional testimony from the family, a judge rejected that plea deal, which essentially sent the case on to a different judge, who has now accepted the same plea deal the family had opposed.
That gives Beindorff a seven-year sentence, though he will get credit for eighteen months of jail time he has already served and the probation and parole board will decide if he can get out sooner. There is a three-year minimum for armed criminal action.
"We had no choice but to stand by and let the prosecuting attorney do what they wanted to do," Inkley says. "They did not work for Matthew nor for his memory."
The case should have gone to trial, she says.
"I was willing to go before a jury of peers. I welcomed that and I wished it could've happened," says Inkley, who lives in Ballwin.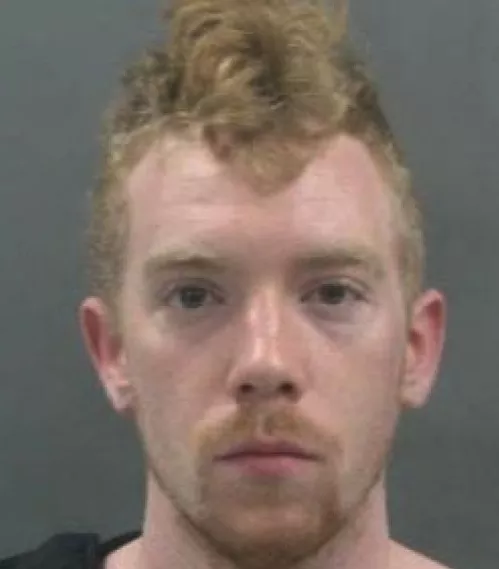 To prosecutors, Inkley says, "This was just another shooting victim in St. Louis. Let's just speed it up and get it through and be done with it."
Last night, Inkley attended a rally at St. Louis City Hall calling for stricter gun laws to raise awareness about the "absolute failure of our legal system," she says.
"I now want to be a strong advocate not just for gun control, but for victims," she says.
Of the sentencing, she adds, "This is absolutely not justice for Matthew."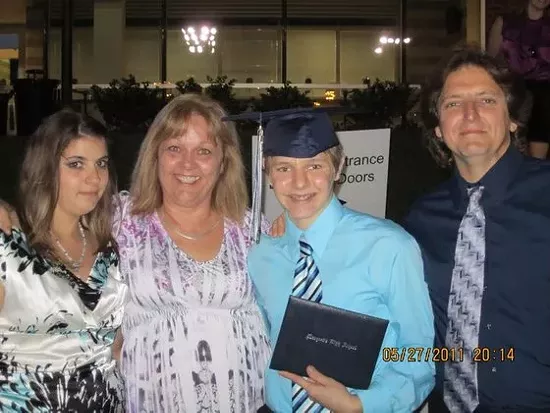 Courtesy of Tami Inkley
Matthew Pellegrini at his graduation.
St. Louis Circuit Attorney Jennifer Joyce has at several times during this case issued statements expressing sympathy for Inkley and pointing out that it is very rare for prosecutors and victims' families to disagree on the correct path forward.
She issued this statement yesterday reiterating her condolences:
I again share my sincere sympathy for Ms. Inkley, Mr. Pelligrini and their families. I am so sorry their loss. We remain committed to ensuring that Matthew Pelligrini and his family receive justice.



This morning, the judge made a decision to accept our agreement after careful review of the details, the state's sentencing summary, and the statements from the Pelligrini family and defendant. While we understand the Pelligrini family would have preferred to go to trial, we believe this agreement is the just course of action given the evidence available and the applicable laws. The maximum punishment under the law for the lead charge of Involuntary Manslaughter First is seven years. The maximum punishment under the law for the charge of Armed Criminal Action is up to life, with a minimum of three years in the Missouri Department of Corrections.
Send feedback and tips to the author. Follow Sam Levin on Twitter at @SamTLevin.