Rockwood School District
Lauren Oliver.
When seventeen-year-old Kathleen Oliver performed with the Eureka High School cheerleading squad, her sister Lauren, eighteen, would always be in the crowd to support her.
"You would have Kathleen helping lead the crowd and Lauren right there in the crowd...participating right along with her," Eureka High principal Deborah Asher tells Daily RFT. "I think that kind of sums up the way they were with school -- always participating, being there with each other and supporting each other and experiencing the high school experience together.... They were very close."
Eureka High students and teachers are this week mourning the loss of both sisters, who, as we reported last week, died in a tragic car crash in Wildwood.
See also: Lauren, Kathleen Oliver, Christopher Lenzen: Teens Killed in Crash Honored, Survivor Speaks
Their friend Christopher Lenzen, the driver, also did not survive the accident, in which, police say, the 2013 Infiniti G37S convertible sped off the road at around 9:40 p.m. last Thursday and ended up crashing into the backyard deck of a nearby home. The sole survivor is Olivia Dames, an eighteen-year-old graduate of Eureka High, who is recovering from the accident and has since spoken up about the tragedy on Twitter.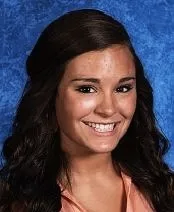 Rockwood School District
Kathleen Oliver.
Lauren had graduated from high school in May and was getting ready to go to college in the fall at Miami University in Oxford, Ohio, school officials say. Her younger sister Kathleen would have been starting her senior year now. Dames also just graduated from Eureka, and Lenzen had graduated from Marquette High School.
The funeral for the sisters was yesterday and Lenzen's service is today.
Daily RFT got a chance this morning to speak with Asher, who attended the service for the Oliver sisters. They leave behind their younger sister, Anna, a freshman at Eureka High.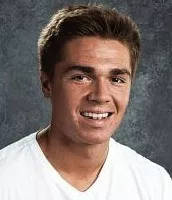 Rockwood School District
Chris Lenzen.
"It's very sad. That's all you can say about it," says Asher. "There was an outpouring of attendance and support for many, many people.... It's just a very difficult situation."
The accident happened just as the new school year is beginning, she notes.
"We continue to discuss how to be sensitive and aware as the students are going through the grieving process," Asher says. "This has all occurred in a very short period of time and so unexpectedly. It's trying to support everyone while at the same time continuing the business of school, educating almost 2,000 students."
She says, "We're trying to just continue to do the best that we can."
"They were very active and involved. They were very very good students," Asher says. "They were involved in many activities and organizations.... If there was something going on in school, regardless of what it was, you can rest assured that you would see them."
"They were role models of student activity," she says.
Kathleen was going to be co-captain of the team's cheerleading squad this year and also participated in show choir. Lauren ran cross country, was on the track team, was in the National Honor Society, was a school ambassador and was a Bright Flight scholar, according to the Post-Dispatch.
"For the family to have to experience such a loss," Asher says, "there's really just no words to even express how much our hearts ache for Mr. and Ms. Oliver and for Anna."
Eureka High, she says, will continue to "make this a really great school year despite a really hard lesson that some people are learning...how fragile life really is."
Send feedback and tips to the author. Follow Sam Levin on Twitter at @SamTLevin.