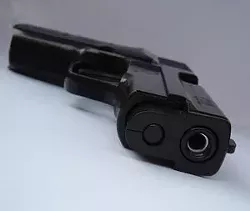 Update, 4:28 p.m.: Police have issued charges against Rico Combs in last night's shooting (full story here). He is still at large and considered armed and dangerous.
Original post: A shooting in St. Louis last night left one man dead, another clinging to life -- and put three very young children at risk, police say.
John Gorman, a 27-year-old Columbus Square resident, was shot in the head and chest and pronounced dead at a hospital soon after, police say. A 25-year-old male was also critically injured in the shooting and is now clinging to life.
The suspect, a 25-year old man, also injured a 23-year-old woman who police say is the mother of his children. Their three daughters -- ages three, five and seven -- were reportedly in the home at the time of shooting, but were not injured.
It's unclear exactly how the suspect is related to the fatal victim.
The shooting happened at around 11:30 p.m. on the 1300 block of North 7th Street in Columbus Square just south of where Gorman lived.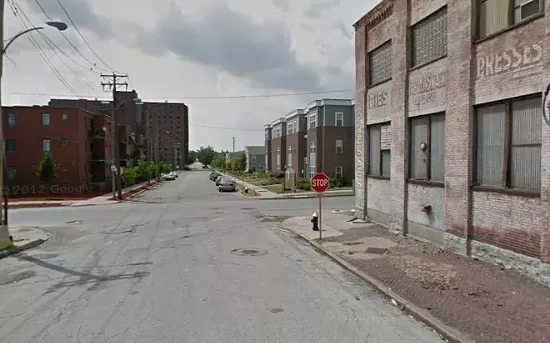 via Google Maps
Block where the shooting happened in Columbus Square.
When police arrived, Gorman and the 25-year-old man in critical condition were lying in the residence suffering from gunshot wounds.
The woman suffered "abrasion-type injuries" to her face and was listed in serious, but stable condition.
Police say the suspect broke into the residence through a front window and hit the mother of his children with his firsts and firearms before firing shots at the two men. Their three daughters were home, though it's unclear if they witnessed the violence.
The suspect, who police have not identified, fled on foot and remains at large as of this writing.
Gorman is the 67th homicide victim in the city of St. Louis in 2013.
Last night, there were four additional shooting incidents in the city.
Here's the full blotter reports on last night's shootings, including the homicide.
For more of Daily RFT's coverage of the latest metro St. Louis homicides, visit our "Big Bloody" archive.
Send feedback and tips to the author. Follow Sam Levin on Twitter at @SamTLevin.