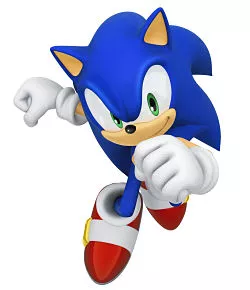 Courtesy of Sega
Sonic the Hedgehog
Hide your golden rings, because Sonic the Hedgehog is coming to St. Louis.
Sonic Boom, an event celebrating the longtime mascot of video game and entertainment powerhouse Sega, hits The Pageant tomorrow. The affair, which is North America's only major Sega-sponsored Sonic-themed event of the year, will feature live entertainment, trivia and a costume contest.
"We're very excited to bring Sonic Boom to St. Louis! One of the things we hear from a lot of fans is that they wish Sonic events happened closer to them and not always on the east or west coast," says Kellie Parker, Sega senior community manager. "As someone who grew up in the Midwest, I really understand what that feels like. St. Louis is a great city within a day's drive of a lot of the country."
This is the third year for Sonic Boom, with previous incarnations happening in Los Angeles and San Diego. The event is a convention of sorts, but it will be focused specifically on the famous blue hedgehog instead of the variety of video game, anime and pop culture icons that conventions such as Wizard World and Natsucon recently have brought to St. Louis.
"Sonic Boom is much more fan-focused," Parker says. "We're celebrating Sonic the Hedgehog and all of the fans who love him and the franchise."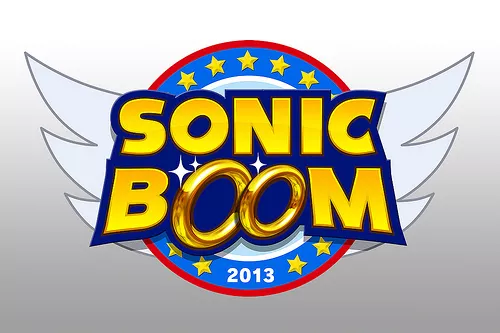 Fans who purchase Sonic Boom tickets, which include a bag of exclusive merchandise and a dinner buffet featuring toasted ravioli, have the opportunity to play a new game, Sonic Lost World, long before its October 22 release on Wii U and Nintendo 3DS. In the upcoming title, Sonic will accept help from a former rival to defeat a new enemy.
"Sonic Lost World is a brand new direction for Sonic, featuring a giant floating continent to adventure across and six brand new villains, called the Deadly Six," says Aaron Webber, Sonic brand manager. "Sonic will be teaming up with longtime enemy Dr. Eggman to save his own world, which gives us a really unique and fresh narrative angle for the game's story."
One of the Sonic Boom aspects fans seem to be excited about most is a performance by Crush 40, the Japanese-American hard-rock band that has contributed theme songs to a number of Sonic games and other Sega properties. Webber says that Sonic Boom is the only opportunity for fans to see Crush 40 perform anywhere in North America.
Continue for Sonic trivia.
Crush 40 will perform during Sonic Boom.
"Music is a huge part of what makes a game special to fans. I have watched fans enjoy Crush 40 at previous Sonic Boom events and can just see that nostalgia and connection to the game in their eyes," Webber says. "The music brings them right back to their fondest memories of that game. It's really something special."
Comments on the Sega blog and Facebook event page show that fans from around the nation and the world are anxious to show their allegiance to the "world's fastest hedgehog" through costumes dedicated to Sonic, his friends Tails and Amy Rose, and villains Dr. Eggman and Shadow.
"We've seen some amazing costumes in the past few years, and we're hoping St. Louis will continue that tradition," Parker says. "We had some parents bring their infant dressed up as Tails last year, and it was absolutely adorable."
And what's a Sonic convention without a trivia contest about one of the most famous video game characters in the world? Parker wouldn't reveal specific trivia that might be used during Sonic Boom, but she did share two interesting bits about the speedy hedgehog:
Sonic was the first video game character to appear in the Macy's Thanksgiving Day Parade and will be there again this year.
A human gene named "Sonic Hedgehog" controls cell division of adult stem cells. The gene is covered with small, pointy projections just like a hedgehog.
Sonic Boom will be held Saturday, Aug. 10, at The Pageant, 6161 Delmar Boulevard. Doors open at 5 p.m., with entertainment beginning at 6 p.m. Tickets are $29 and are available through Ticketmaster or at the door. The evening's itinerary is available on the Sega blog.
Follow Allison Babka on Twitter at @AMBabka.