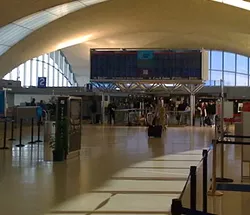 Something cool is happening at Lambert Airport, guys!
It will soon offer free Wi-Fi! For twenty minutes, that is.
Airport officials announced this week that it plans to "modify its Wi-Fi network" to enable passengers and visitors to connect to wireless Internet access for free for one daily login of up to twenty minutes. Better than nothing, right!
The change, officials say, is part of a contract amendment with Boingo, its Wi-Fi provider, approved by the St. Louis Airport Commission and now waiting final approval by the city.
If the contract change is fully approved, the limited free Wi-Fi service would begin November 1 this year.
For customers who want more than twenty minutes, the normal $7.95 access fee -- which gets you 24 hours -- will apply.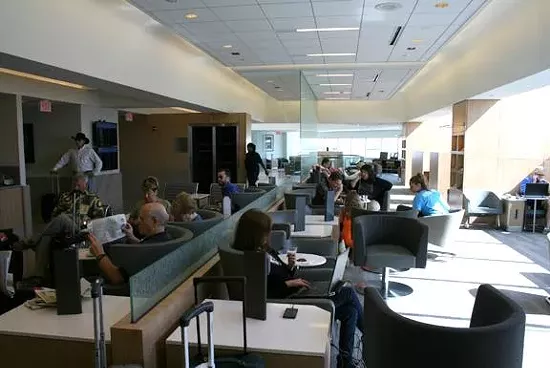 via Facebook
Lambert Airport.
"This is a response to the growing demand for free Wi-Fi at airports everywhere. Our travelers have a need to stay connected, and we understand that," Lambert director Rhonda Hamm-Niebruegge says in a statement. "Many large airports like Lambert charge for Wi-Fi because of the challenges associated with covering costs to build and maintain these systems across such vast properties. However, we feel this twenty-minute free access shows our commitment to offer customers every amenity possible."
The Wi-Fi system at the airport covers around 1.5 million square feet of terminals and concourses.
So how will you spend your twenty minutes? Ten on Facebook, ten on Twitter? Nearly a full episode of something on Netflix? Catching up on Daily RFT?! The possibilities are endless/super limited.
Send feedback and tips to the author. Follow Sam Levin on Twitter at @SamTLevin.