The Cardinals have reached a milestone in the much anticipated construction of Ballpark Village. That is, they've opened a giant parking lot.
As of yesterday, the team announced, more than 400 new parking spots are available next to Busch Stadium.
They cost $20 apiece.
The announcement has already earned scorn from some St. Louisans who want the massive development in downtown to be less car-centric.
See also: - Cardinals Finally Break Ground on Ballpark Village, Release New Renderings - Ballpark Village Returns! Bet You Didn't See That One Coming - Ballpark Village: Cardinals Move Forward With Construction, Release New Plans
Some sample tweets from Alderman Scott Ogilvie:
And some others:
In a statement, Cardinals president William DeWitt III says, "This is a significant construction milestone that will improve the game-day experience by providing additional convenient parking for our fans. It is exciting to see the daily construction progress on Ballpark Village as we all look forward to Opening Day 2014."
This parking lot is just one part of the first phase of the development of Ballpark Village, which, as the team says, "represents the next step in the Cardinals' vision for their investment in downtown St. Louis that began with the opening of the privately financed, $411 Busch Stadium in 2006."
The team, partnering with Cordish Companies, bills the development site as a mixed-use retail, entertainment, office and residential district. It spans seven city blocks on a ten-acre site directly north of Busch Stadium.
The first $100 million phase includes an Anheuser-Busch-sponsored venue, a three-story building with the Cardinals Hall of Fame Museum and a restaurant.
The project has suffered repeated delays and setbacks.
Below are more photos the team released yesterday of construction and of the new parking lot, followed by some of photos and renderings from our previous coverage.
Continue for more photos.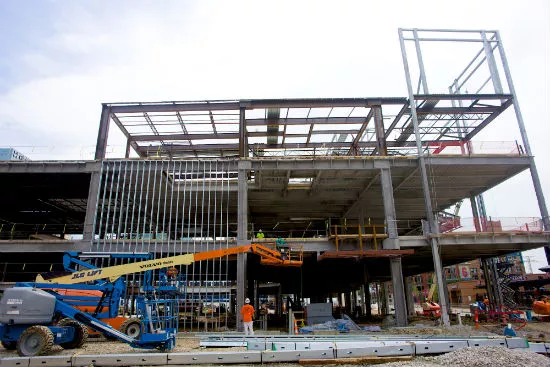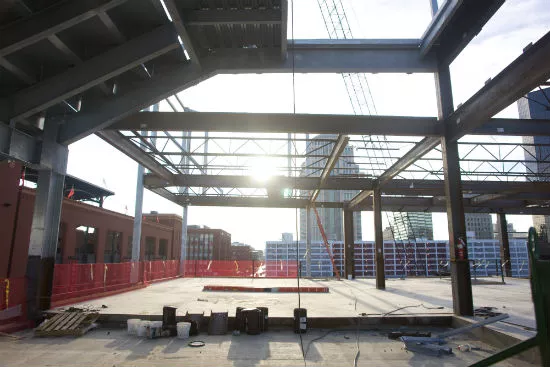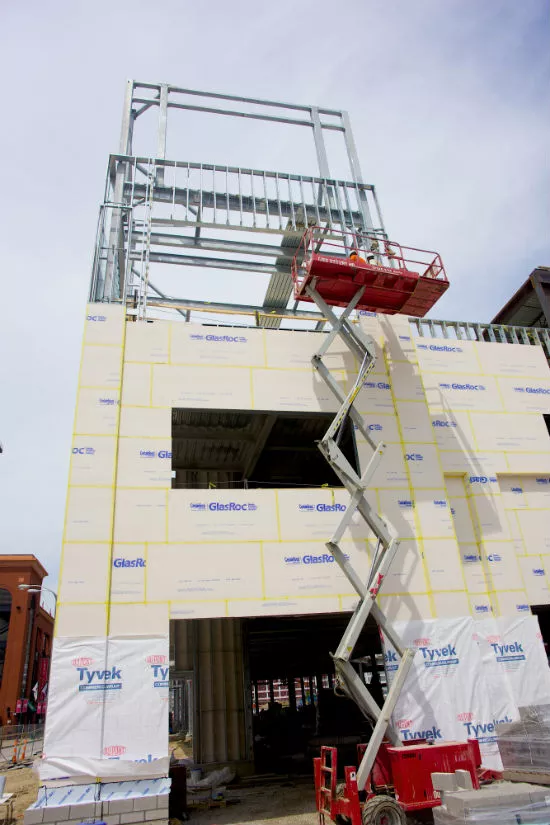 Renderings: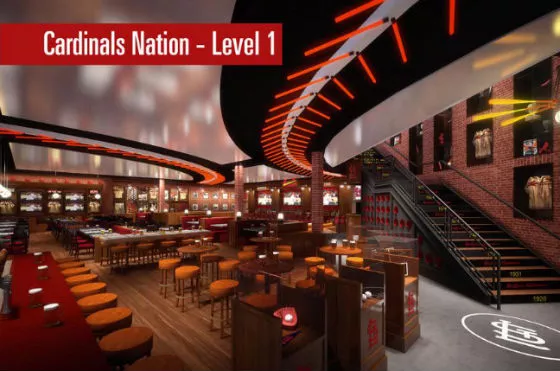 Continue for more renderings.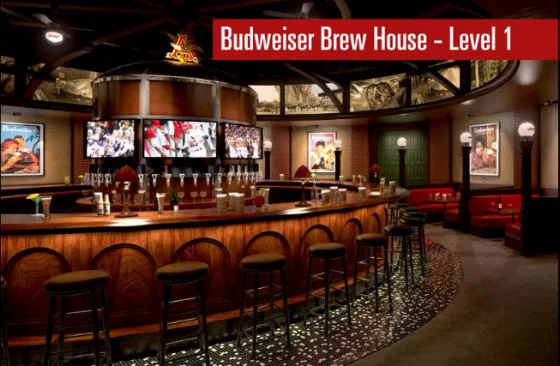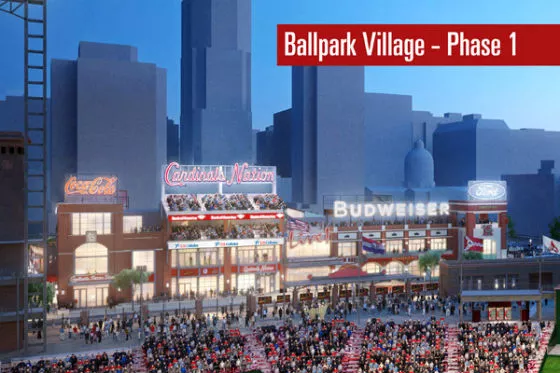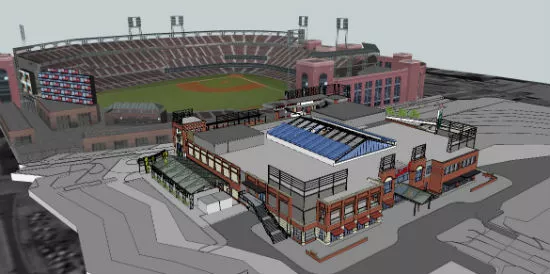 Send feedback and tips to the author. Follow Sam Levin on Twitter at @SamTLevin.