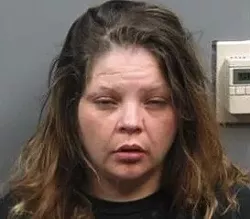 Crime rates typically climb in summertime and July in the St. Louis metro area was certainly a busy month. There have now been more than 60 homicides in the city this year with several high-profile tragic cases occurring over the last month -- including the fatal shooting of a nine-year-old boy inside a car and a Chase Park Plaza hotel director who was killed in a seemingly random attack.
There were also several incredibly absurd crime stories, including an alleged horse sex abuse case, a mom who left a loaded gun inside her toddler's crib and much more.
Check out below our roundup of the twelve craziest and most horrific local crime stories of the last 30 days.
Brian David O'Neill is not the most violent suspect of the last month, but he may be the worst husband we've written about it. Police say the St. Charles man repeatedly zapped his wife...reportedly because he could not find his wallet.
And he apparently has a history of threatening his wife.
Full story: St. Charles Man Repeatedly Zaps Wife With Stun Gun Because He Can't Find Wallet: Cops
11. The Man Who Had Sexually Assaulted A Horse...Repeatedly
Lawrence Jones, a 79-year-old St. Louis county man, faces charges that he repeatedly sexually assaulted the same horse at a stable.
"It's just pretty weird that somebody is that perverted," the owner of the stable told Daily RFT.
Full story: St. Louis Man Lawrence Jones, 79, Admits He Repeatedly Sexually Assaulted Horse: Cops
See also: - Photos: 12 Worst St. Louis Crimes, April 2013 - Photos: 12 Worst St. Louis Crimes, May 2013 - Photos: 12 Worst St. Louis Crimes, June 2013
Continue for more crimes of July 2013.
10. Walmart Robber With Terrible Excuse
That Damon Lovett, 35, allegedly stole from a St. Louis Walmart on two separate occasions is not all that newsworthy. His explanation to police, however, was pretty unusual.
He told cops they were mistaking him for his cousin. Only problem was his scapegoat was a homicide victim -- killed days before his robbery.
Full story: St. Louis Man Robs Walmart, Says His Dead Cousin, Killed Before The Theft, Did It: Cops
Cheryl Dudley, a St. Peters mother, allegedly left a loaded gun inside the crib of her toddler, because she was, according to court records, "too tired" to safely secure it.
Unfortunately for Dudley and her children, that was not the most serious allegation she is facing in the child endangerment charges.
Full story: Cheryl Dudley, St. Peters Mom, Left Loaded Gun in Toddler's Crib, Tied Girl to Garage: Cops
Continue for more crimes of July 2013.
8. Mom Punches Three-Year-Old?
Kathryn Vigil, a 30-year-old Foley woman, is also a strong contender for worst mom of the month. Police say she punched her boyfriend's three-year-old son "with both hands" and then proceeded to run her partner over with a car.
Her kids were allegedly inside the vehicle.
Full story: Cops: Foley Woman Punches 3-Year-Old, Runs Over Boyfriend with Her Two Kids in the Car
7. Dog Murderer: "I'm On Killa Mode"
Adrienne Martin is the St. Louis woman apparently behind one of the most horrific and unimaginable animal abuse stories we've heard in a long time. The woman is accused of torching her sister's dog to death and then bragging about it on Facebook.
She was, court documents say, mad because the dog had bit her son.
Full story: Adrienne Martin, Arrested for Torching Dog to Death, Brags on Facebook: "I'm On Killa Mode"
Continue for more crimes of July 2013.
File photo of police in Kiener Plaza last year.
There were a fair number of shooting homicides in July, but this one had a line in the police report that got quite a lot of attention.
Cops say that Mario Shackelford, 29, was killed by an acquaintance during an argument. The topic of the fight? Spilled beer.
Full story: Mario Shackelford Killed in Kiener Plaza Over Spilled Beer, Cops Say (Homicide No. 56)
A float trip on the Meramec River took a tragic turn when a homeowner -- allegedly angry about a man urinating on his private property -- pulled out a gun and shot a man to death, cops say.
The suspect, 59-year-old Steelville resident James Crocker, told cops, "It's my property, and I was going to protect it," according to court records.
Full story: Cops: Homeowner Mad at Urinating Man on Meramec Float Trip Shoots, Kills Paul Dart
Continue for more crimes of July 2013.
4. Fatal Town & Country Stabbing
Mary Mullenix, a 69-year-old St. Louis County woman, is accused of stabbing her husband to death and then trying to hide evidence from cops.
The story was especially troubling given that the couple had a history of domestic violence.
Full story: Wife, 69, Charged in Stabbing Death of Ivan Mullenix, 76, in Town & Country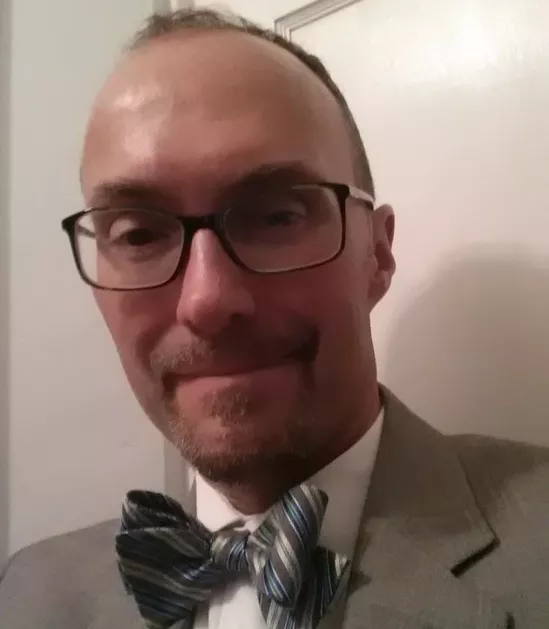 The murder of John Paulsen, 57, was particularly upsetting because it appears to be one of the rare cases of a completely random shooting.
A Kansas native and director at the Chase Park Plaza, Paulsen, as his grieving family said, was just in the "wrong place, wrong time."
Full story: John Paulsen, Kansas Native, Musician, Hotel Director, Killed: "Wrong Place, Wrong Time"
Continue for more crimes of July 2013.
2. Six-Year-Old Finds Loaded Gun
A family dinner turned into a tragic nightmare in Belleville when a six-year-old got his hands on a loaded gun and accidentally fired at his friend -- an eleven-year-old boy.
The shot was fatal.
Full story: 6-Year-Old Boy Accidentally Shoots Leonard Smith, 11, in Belleville; Echoes 2011 Tragedy
1. The Youngest Homicide Victim
Tyrese Short, nine, is one of the youngest homicide victims in the city of St. Louis this year -- and the case is one of the saddest.
Police say he was inside a car with his father when bullets -- not meant for him -- struck him in the head.
Full story: Tyrese Short, Age Nine, Shot in Head in Drive-By St. Louis Shooting (Homicide No. 53)
Send feedback and tips to the author. Follow Sam Levin on Twitter at @SamTLevin.