Construction on the redesign of the St. Louis Arch grounds has officially begun.
Federal and state officials dug shovels into the ground this morning to mark the start of construction on a massive $380 million renovation of the area around the Gateway Arch, slated for a 2015 completion. Notably, the private-public partnership will involve a park built over the highway, which will for the first time directly connect the city to its landmark monument and make the experience of visiting the Arch a lot more pedestrian-friendly.
"We're excited about this project everyday and the impact that it will have on our region," Ryan McClure, communications director for CityArchRiver 2015, tells Daily RFT. "To reach this milestone is something that is important to everyone. This is the start of construction and we're moving forward. It's real."
See also: - Gateway Arch 2015: New Details in Massive Redesign, Riverfront Plans (PHOTOS) - Photos: 50 Years After Arch Construction Began, A Look Back At Its Creation - Pres. Obama Gives Shout-Out to St. Louis Arch: "Projects Vital to Our National Pride"
At the press conference this morning (which we unfortunately were unable to attend), a wide range of officials came out, including Interior Secretary Sally Jewell, Senator Claire McCaskill, Mayor Francis Slay, Missouri Department of Transportation Chief Engineer Ed Hassinger and others.
Officials say the project will add 4,400 jobs to the St. Louis region.
The so-called "Park over the Highway" component is the first step in the multifaceted revitalization of the area, which includes transportation improvements, new bike trails, a museum redesign and a lot more.
This first project component, McCaskill's office says, is being funded through a $20 million federal grant matched by $25 million from the state and $10 million from the CityArchRiver 2015 Foundation. The first step involves the transportation department's work around the Interstate-70 corridor.
President Obama gave a shout-out to the project in a jobs speech earlier this week.
"It shows the national significance of the project," McClure says of the president's comments.
The foundation has a neat slider gallery on its website that shows how this park over the highway transformation will look.
Here is what it looks like now:
And a rendering of the redesign scheduled for 2015 completion:
Below are some tweets from the presser today, followed by more photos and video of the planned transformation, courtesy of the foundation and featured in some of our previous coverage.
Here's a fly-through video that shows up-close what the site should look like in two years, followed by some more renderings: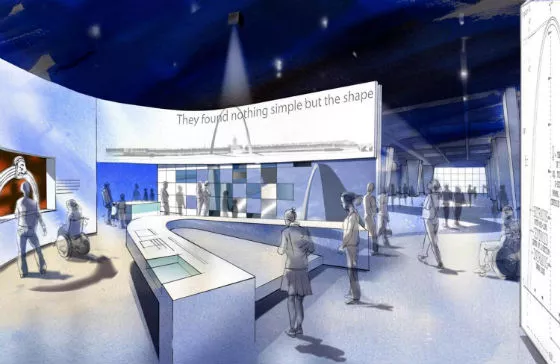 Continue for more renderings.
Museum floorplan.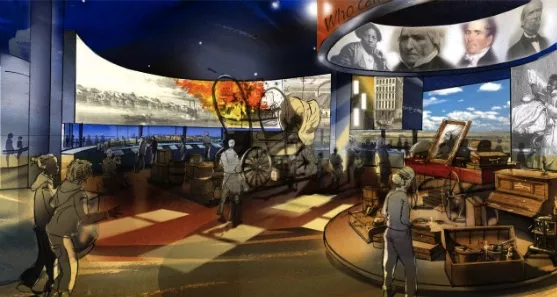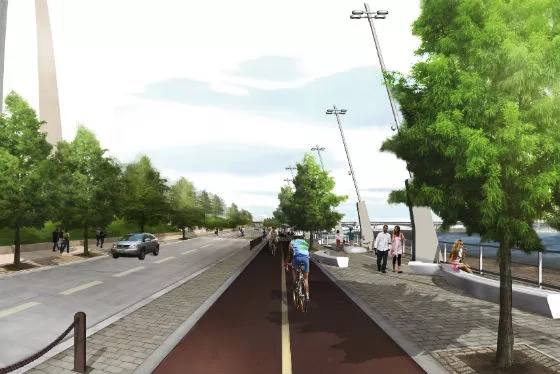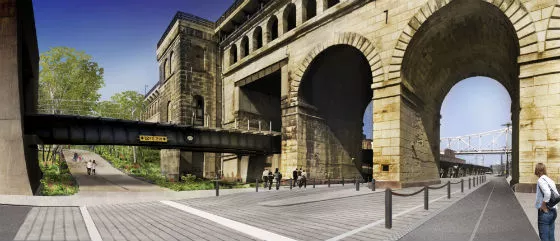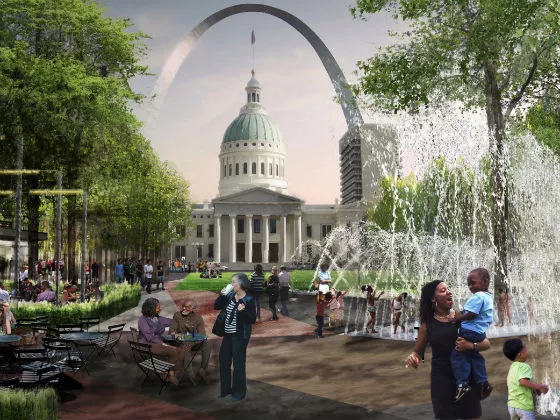 Continue for more renderings.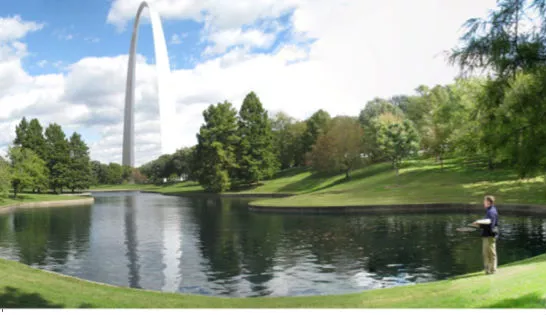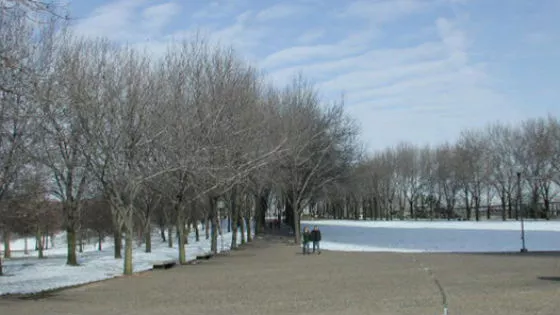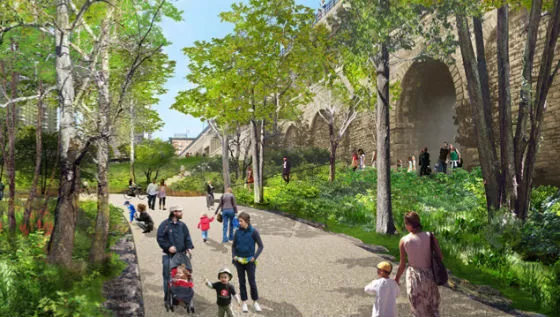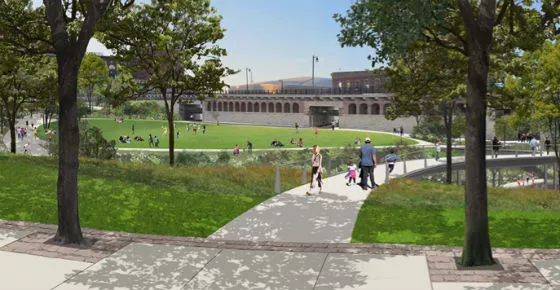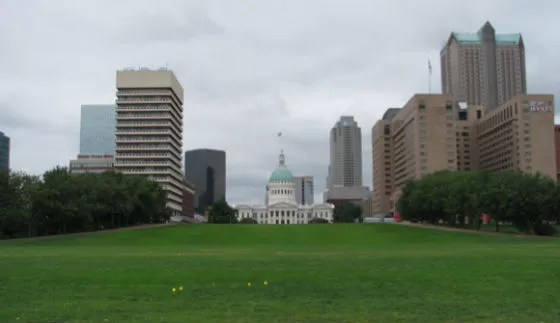 Send feedback and tips to the author. Follow Sam Levin on Twitter at @SamTLevin.