President Barack Obama visited Missouri last week -- but today he gave a shout-out to St. Louis in a speech today in Chattanooga, Tennessee on middle class jobs.
Referencing "jobs rebuilding our infrastructure," Obama discussed "projects vital to our national pride, like the one we're breaking ground on this week at the St. Louis Arch," according to text of the prepared remarks from the White House.
What's happening in St. Louis this week?
As we reported earlier this month, the so-called CityArchRiver 2015 project is moving forward, launching a massive redevelopment of the area around the nation's tallest monument.
See also: - Obama Interrupts Mayor Francis Slay's Workout to Congratulate Him on Historic Win - Missouri Rep.: Gun Control Is Not Constitutional Even if Barack Obama Says It Is - St. Louis Arch: Video Shows Planned 2015 Transformation, Park Over Highway
Through a public-private partnership -- that includes multiple local government agencies, the National Park Service and funding from other private sources -- the project will involve a major transformation on the site, notably with a continuous "greenway" path connecting the Old Courthouse to the Arch grounds to the riverfront.
The plan also includes significant traffic changes, new bike and pedestrian trails, riverfront improvements, a redesigned Museum of Westward Expansion and more. The foundation recently released a fly-through video that offers a glimpse into the site's redesign, slated for completion by October 28, 2015, which is the 50th anniversary of the Arch's completion.
CityArchRiver 2015 is marking the beginning of the construction this Friday, with a press event featuring project partners, elected officials and federal representatives. The Missouri Department of Transportation will break ground on the initial transportation improvements that will pave the way for the so-called "Park Over the Highway, which will physically connect the Arch to the St. Louis region for the first time in history."
Obama was speaking at a shipping facility in Tennessee to deliver a jobs speech on his "grand bargain" proposal to the GOP prior to budget fights, unveiling a corporate tax reform plan.
According to the remarks -- and some live tweets from the speech this afternoon -- Obama said:
Number two: jobs rebuilding our infrastructure. Let's put more construction workers back on the job doing the work America needs done - vital projects our businesses need, like widening Route 27 here in Chattanooga, or the Jacksonville Port I visited last week; and projects vital to our national pride, like the one we're breaking ground on this week at the St. Louis Arch.
From our previous coverage, here are video and photos of the planned redesign (courtesy of CityArchRiver 2015).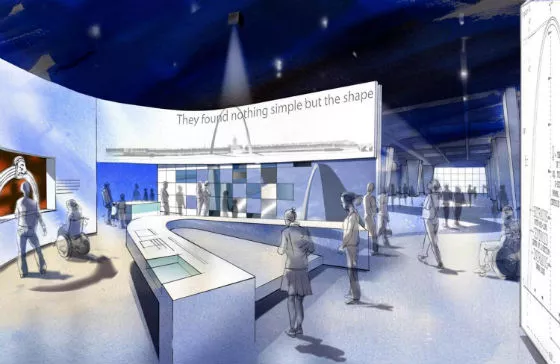 Continue for more renderings.
Museum floorplan.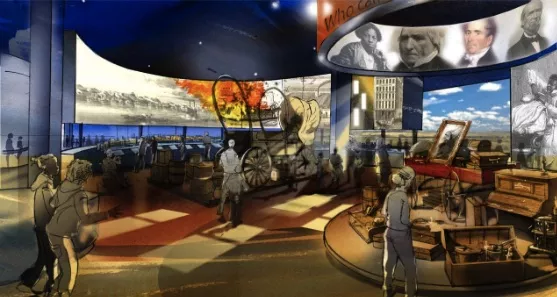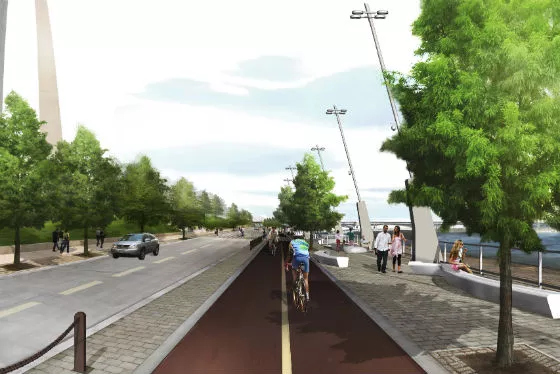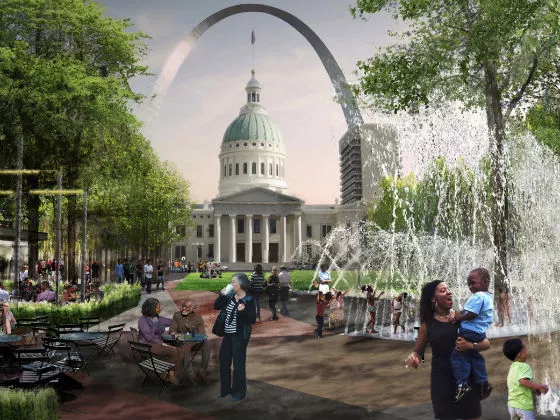 Continue for more renderings.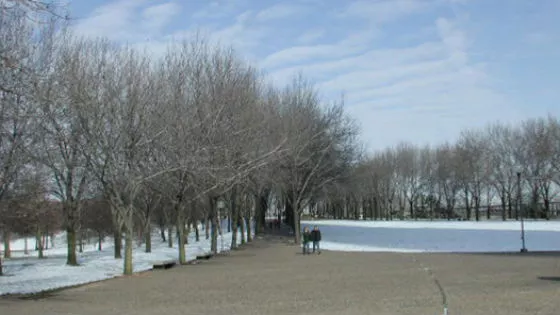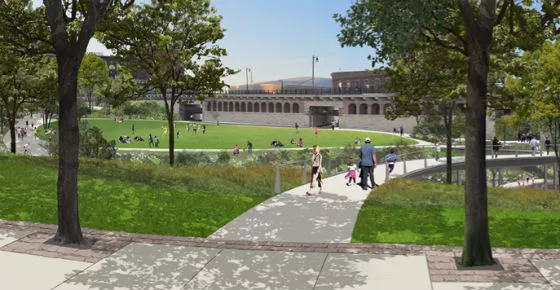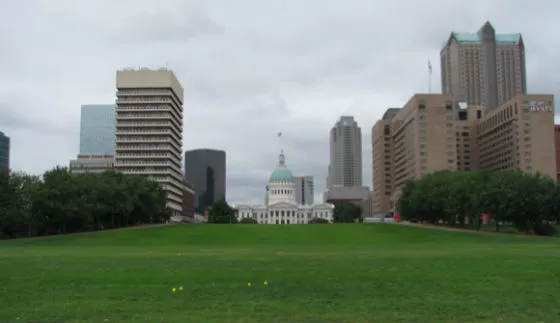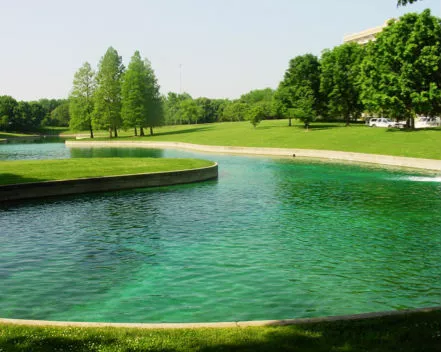 Send feedback and tips to the author. Follow Sam Levin on Twitter at @SamTLevin.