Courtesy of the Mission Continues
This weekend, a national nonprofit group called the Mission Continues is bringing 82 veterans from across the country to St. Louis for three days of training and volunteering -- including for the first time a ceremonial pledge to community service on the field at Busch Stadium.
"We're really, really excited to bring such a large dynamic event here to our hometown and really showcase where we've come as an organization," Meredith Knopp, vice president of programs for the organization, tells Daily RFT.
For Knopp, who is based in St. Louis, it's personal.
She spent eight years as a platoon leader and company commander with the United States Army Military Police Corps, completing assignments in Fort Hood, Bosnia-Herzegovina, the Republic of Korea and Fort Leonard Wood in Missouri.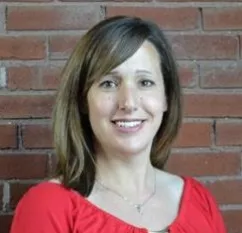 Courtesy of Mission Continues
Meredith Knopp.
The Mission Continues -- whose founder Eric Greitens was the subject of an RFT 2008 feature -- is a nonprofit group headquartered in St. Louis that aims to help veterans navigate the transition to post-military life through community service and volunteer efforts. This weekend, the organization is bringing its "Charlie Orientation" to St. Louis, which kicks ofd six month fellowships for veterans in their hometowns across the country.
There are a total of 82 post-9/11 veterans here, organizers say, representing 26 states -- with eleven from the St. Louis area.
"It's incredibly important," says Knopp. "We've identified that a lot of veterans once they are leaving the military have difficulty acclimating."
Some are often "struggling to find your niche or sometimes even finding a sense of purpose," she says.
Courtesy of Mission Continues
Knopp, who served from 1995 to 2003, and who has lived in St. Louis years, says, "I was fortunate.... I had some great opportunities coming out of the military."
But it can be a challenge to find the right direction after transitioning from the focused, goal-oriented missions associated with military life, she says.
"I really wanted to give back," she says, adding of the orientation events, "It's really inspiring to see these men and women come together.... They truly have unlimited potential."
This weekend, the veterans will complete a day of leadership training and a community service project at the Boys and Girls Club of Greater St. Louis. On Sunday, before the Cardinals v. Padres game, the group will participate in an on-field public oath ceremony to re-pledge their commitment to service at home.
Since its founding in 2007, the organization says it has has helped nearly 700 veterans transition to post-military careers.
Send feedback and tips to the author. Follow Sam Levin on Twitter at @SamTLevin.