Some internal news we'd like to share this afternoon: Chad Garrison, RFT's current managing editor, will be stepping up as editor-in-chief this fall when Tom Finkel moves on to edit the Village Voice, our sister paper in New York City.
Finkel announced the news to staff today.
"I've had the great pleasure of working with Chad since he came aboard as a staff writer in June of 2004. He has proven himself an exceptional writer, equally comfortable with unconventional feature stories and hard news; he excelled as our first full-time news blogger; and most recently he has gained the respect and admiration of his colleagues while guiding them as managing editor," Finkel wrote in a staff-wide e-mail.
Garrison has a master's degree in journalism from University of Missouri and spent two years with the St. Louis Business Journal before landing at RFT.
Some other exciting RFT news:
We've hired a new staff food blogger, Nancy Stiles, who started work a week ago today. A St. Louis native and a graduate of Mizzou's J-school and, more recently, NYU's, she'll be writing and performing other food-related antics full-time for Gut Check.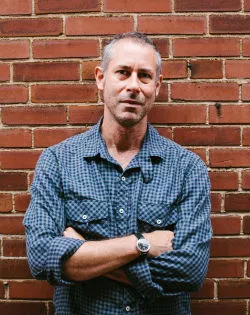 Our new restaurant critic, Cheryl Baehr, is another contributor with local roots. Cheryl grew up in St. Louis, graduated from UMSL and, later, the University of Denver. She has worked in restaurants for many years (the list includes several local eating establishments) and is relocating here from Washington, D.C., having quit her job at the International Trade Commission to write about food for us. Go figure.
By the end of this month we will also welcome a new staff writer, Danny Wicentowski, a graduate of the J-school at the University of Illinois, who is en route to St. Louis from New York City.
Finkel will take over as editor of the Village Voice, Voice Media Group's New York flagship publication, on September 3 when Garrison will start as RFT's new editor-in-chief.
For the past ten years, Finkel has edited RFT, regularly overseeing national awards in writing and design. Five RFT stories are finalists in this year's National Association of Black Journalists newspaper contest, including Finkel's "Plenty of Guilt to Go Around," an investigation of a murder conviction cowritten with Tony D'Souza.
Send feedback and tips to the author. Follow Sam Levin on Twitter at @SamTLevin.