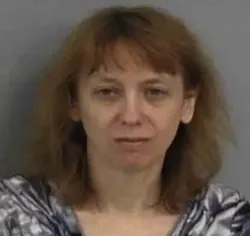 Last year, when Gerry Staudte attended the funeral of his younger brother Mark, it seemed like his sister-in-law Diane had her grief over her husband's death very much under control.
"At the time, I thought she was handling things quite well," Staudte, 69, tells Daily RFT. "I just presumed that she had time to accept what had happened."
But this week, Staudte, who lives in Virginia, is reflecting on the memorial service for his brother, after news broke that the widow may have acted strangely at the funeral for a very different reason: Police in Springfield say the woman poisoned and killed her husband Mark and her son, Shaun -- and this month tried to kill her 24-year-old daughter as well.
See also: - Missouri Mom, Daughter Allegedly Poisoned, Murdered Two Relatives - O'Fallon Mom, Encouraged Boyfriend To Rape Her Infant Daughter: Cops - Missouri Couple Accused Of Plotting Infant's Rape: Bizarre Public Facebook Posts
As we reported on Monday, 51-year-old Diane Staudte, a Springfield resident, allegedly carefully researched and executed the fatal poisoning of both her husband and son last year -- and got away with it for many months.
Medical examiners ruled that Mark, 61, died of "natural causes" in April of 2012 and that Shaun, 26, died as a result of "prior medical issues," in September, according to the new charges, on view below. Last week, however, when Diane's daughter Sarah was sent to the hospital in very serious condition, medical officials became suspicious and police got involved. In part, Diane did not seem to be taking the illness of her daughter very seriously at all, police say.
After an investigation and questioning of Diane, police say they learned the truth about the prior deaths and Sarah's illness: The mother had poisoned them with antifreeze. Why? The charges say she told officials she "hated" her husband. Her son was a "pest." And her daughter had student loans to pay off and wouldn't get a job.
"It was quite a shock, very discomforting of course," Gerry Staudte tells Daily RFT by phone this week.
Reflecting on his brother's death, he says, "I had no reason to believe there was foul play.... I didn't feel her actions were supsicious."
Staudte says he was not close with his brother and hadn't much stayed in touch. But he attended his funeral and has vague memories of Mark's wedding to Diane nearly three decades ago.
Now, he says he'll likely stay away from the whole thing. "I will probably keep my distance.... It's in the hands of the courts.... We just have to trust the system."
If the revelations about his sister-in-law weren't horrific enough, police say that Diane's other daughter, Rachel, 22, was an accomplice in the murders of the two men and attempted killing of her sister. Both women allegedly denied the accusations at first last week, but after questioning, admitted that it was part of a deliberate plot.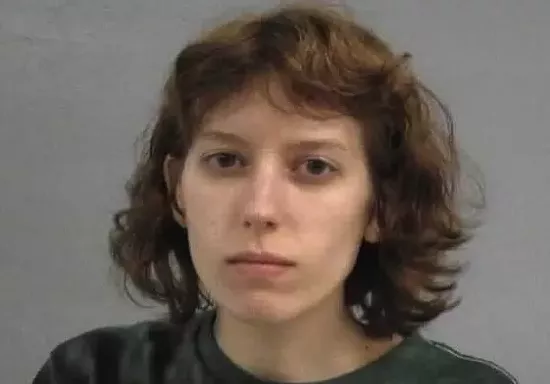 The two women are behind bars facing first-degree murder charges. Daily RFT yesterday left messages for their public defenders and have not yet heard back. We'll update if we do. (Update, 12:00 p.m.: The attorney for Rachel Staudte responded and declined to comment this early on in the process. Her mother has a different public defender listed who still has not responded to our inquiry).
Gerry Staudte says he has had very little interaction with any of his late brother's children, but adds, "It's been very difficult for all of us."
(The News-Leader has an interview with another brother and also first spoke with Gerry).
Though the women are in jail, their Facebook pages have some noteworthy public comments, that are now receiving close scrutiny.
For starters, Diane asks for prayers for her daughter Sarah who she was allegedly trying to kill:
Continue for more Facebook posts and for the full charges.
And here's a Facebook post that appears to be from the night after her husband died in April last year:
And from Shaun's death:
And here's a message Diane wrote to her daughter shortly after they both allegedly poisoned and killed Shaun:
Here's the full charging document for Diane and Rachel Staudte.
Probable Cause - Diane and Rachel Staudte
Send feedback and tips to the author. Follow Sam Levin on Twitter at @SamTLevin.