Edit note: Um, yeah.
Ladies and gentlemen, these are dark days we're living in. Dark, awful, apocalyptically dark and awful days. Did I mention the dark part? What about the awful part? I'm pretty sure I did.
The Chicago Blackhawks are Stanley Cup champions. Again.
Okay, deep breaths. Easy, now. We're all going to get through this together, alright? I promise. Just....breathe. Think calming thoughts. Happy thoughts. Like Peter Pan is teaching you to fly, right? Exactly. Happy. Thoughts.
The Blackhawks beat the Boston Bruins, the last and best hope of humanity to prevent the nightmare we are now living. They won the Stanley Cup. Dark days, man. Dark days.
But, hey, there are more disappointing things, right? Of course, there are. Here are five things more disappointing (to me) than the Blackhawks winning the Stanley Cup.
5. The Blues Not Hoisting the Cup
It really sucks watching the Chicago Blackhawks celebrate their second Stanley Cup in four years, but it wouldn't be nearly as awful if it wasn't for the ignominious way in which the season ended for our own boys in blue. This was supposed to be a great season for the Note; an historic season, even. Maybe expectations were a little inflated coming in, but can you really blame us for that?
There are zero Blues teams inscribed on that trophy. None.
A full season of Ken Hitchcock at the helm was supposed to spell dominating defense from the get-go. The whole team was supposed to continue gelling into a cohesive, coherent whole. The best goalie tandem of, like, ever was supposed to hold opponents to a goal and a half per game. Vladimir Tarasenko was supposed to light the world on fire with his secret Soviet goal-scoring training. This season was supposed to be different, damn it!
To be fair, some of those things did sort of happen. Not many, but some. And the end result? Another first-round playoff exit for the Blues. They even lost to the same team as last year, the increasingly-hated Los Angeles Kings.
I'm old enough that, for me at least, the St. Louis Blues are the team who literally always made the playoffs, every single year, and literally never, ever won a series once they got there. Year in and year out it was first round losses, with only the opponents changing.
Watching the 'Hawks win another Stanley Cup sucks. But watching the Blues make yet another early exit from the postseason, with Jonathan Quick and the Kings delivering the killing blow, that is most definitely more disappointing.
4. George Lucas Since the '80s
Lucas, approximately 20 minutes before it all went to hell.
You know, it's easy now to make fun of George Lucas; after all, we have better than fifteen years' worth of "Phantom Menace" jokes stored up at this point. What's much harder at this point is remembering there was a point, way back when, when pretty much everybody in the world thought the dude was a genius. I was rifling through my laserdisc collection the other day (yes, I have a laserdisc collection, and yes, it says exactly what you think it says about me), and came across "The Empire Strikes Back". I hadn't seen the flick in years, so I popped it in the player and queued it up. It's still pretty awesome. Then I got to thinking about the first time I saw a new George Lucas movie, of going to theater at Crestwood Mall, to see the new vision from the man himself. I wasn't a huge Star Wars geek, by any means, but I have to admit it was a very, very exciting time.
And then, of course, I realized George Lucas's idea of what people really wanted to see was a mentally challenged, vaguely Rastafarian abomination and Natalie Portman creaming her space panties over a nine year old boy.
It...was a tough day for me.
3. Sex With a (Future) Porn Star
bananas.areawesome.com
Sure, it looks like fun, but, um, I don't know how to finish that sentence.
The summer I turned nineteen, I dated a girl named Jill for about two, maybe two and a half months. Jill was from Indiana originally, but was staying with her uncle here in St. Louis while she went to school at Webster.
Fast forward three years, and Jill, with whom I have somewhat kept in touch, is now a former college student, having dropped out and moved to the West Coast. She is also employed in the adult film industry. And not as a sound editor or key grip, either. Well, maybe a key grip, but strictly in a euphemistic way, you know? I won't mention her stage name, largely because I'm fairly certain combining that with her real-life first name (which I am using), would allow someone to find out all sorts of things about the woman.
So why is this on my disappointing list? Because, honestly, I just don't know that she did anything sexually in our admittedly brief time together that would have made me think she was ready to turn pro. The sex was good, in a fairly prosaic way; relatively uninhibited, plenty often, even for a pair of college-aged kids. She did fart on me one time while we were doing it doggy style, but didn't do anything creepy like ask to be choked while wearing a Huckleberry Hound costume. Not that that's ever happened to me. In other words, we had a pretty good time together.
There was not, however, anything in that time that made me say to myself, "My god, this woman's vagina is a gift from the heavens, and I can only hope one day she will choose to share this beautiful miracle by starring in "Six Black Dicks for One White Chick 27"." (Subtitled This Time It's Personal, because why the hell not?)
I suppose this isn't really all that disappointing, in the end. It's really more about managing expectations. I feel like it should some be some crazy, wild story about this girl who blew through town and rocked my world before going on to have similarly crazy sex in front of a camera. It's not, though, and maybe there should be some moral to the story for everyone else out there.
Note: This applies only to sex with female adult film stars; it may very well work differently with guys who make pornographic films for a living. After all, the women seem chosen primarily based on looks; the men, on the other hand, are largely chosen on the basis of having dicks the size of spray paint cans and an ability to maintain erections while their partner is whispering how much he fucks like her dad, so there may be some real quality to be gleaned there.
2. Adulthood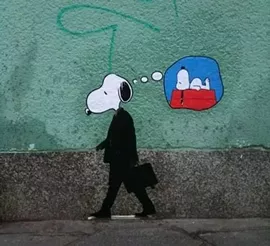 When I was a kid, I read those Narnia books, and dreamed of going to another world. When I was a little older, I would watch baseball games and dream of becoming the greatest shortstop who ever lived. A little older than that, and I spent my third guitar lesson ever dreaming of playing sold-out arena tours, not to mention the various groupies I would defile in ways so creative the dudes from Motley Crue would fall to their knees and worship at my altar.
The highlight of my day yesterday was taking a laxative and having it hold off working until I was home from work. I actually thought, "Man, I really timed that out perfectly," and nodded to myself in a very self-satisfied way. I then realized how pleased I was, and why, and was immediately much less pleased with everything.
I get it that not everyone can be Batman; the last time I actually tried to pretend I was the Dark Knight I sprained an ankle jumping off the roof when my cape got tangled up in my feet and I landed awkwardly. The HR person at work wasn't particularly impressed with my doctor's note, either. Remember how much fun go-karts were when you were a kid? Now I ram my car into people and I just end up in court. And don't even get me started on dating. Twelve years old, I could hand a girl a note with a question and two boxes, one for yes and one for no, and I could get a clear response. Now I do that, and what do I get? Nothing! I mean, sure, I'm not twelve anymore, but the girls are. Shouldn't the note thing still work?
Adulthood is very, very disappointing.
1. Nothing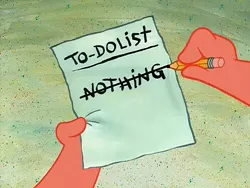 Okay, so in the end, I'm forced to admit that there is, in fact, absolutely nothing in this world more disappointing than watching the Chicago Blackhawks win another Stanley Cup. Literally nothing.
The only thing I can honestly think of even hypothetically that would truly be more disappointing would be if that, ahem, other team from Chicago ever actually wins a title. I can't even bring myself to type it.
Sigh. I started this piece hoping to ease the heartache and disappointment we're all feeling right now, and I fear I've failed all of you. I guess sometimes there just isn't much comfort to be had when tragedy strikes, no matter how eloquent the words might be.
Oh, well. At least it wasn't the Red Wings.
Hey! I actually do feel better now!