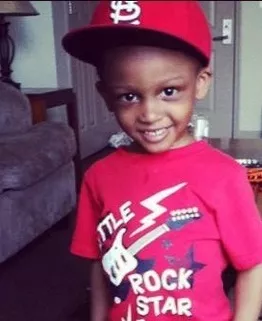 Courtesy of the Griffin family
Darion Griffin, two.
Two-year-old Darion Griffin adored Mickey Mouse, was a big fan of the movies Cars and Shrek, was always asking for his sippy cup and loved to eat grapes. His family will recall these kinds of details about the toddler today at his funeral service -- one week after a seventeen-year-old driver killed the little boy while speeding on a Spanish Lake road.
"I just miss him so much," Melinda Griffin Zimmerman, Darion's grandmother, tells Daily RFT. "My son, [the boy's father], just doesn't know what to do with himself. This is still a shock."
As grieving family members try to make sense of the tragic death, they agree that county officials need to make the streets, and particularly this intersection, safer for children -- and the hit-and-run driver needs to pay for his actions.
See also: - Hit-And-Run Suspect That Killed Darion Griffin, 2, Confesses: "I Was Scared" - Hit-and-Run: William Gallagher Fled Cops, Crashed Car, Killed Woman, 87 - St. Louis Cops Arrest Hit-And-Run Driver Who Hit Pregnant Mom, 6-Year-Old
The family is also accepting donations through a trust fund with First Community Credit Union under the name "Darion Griffin Fund." People can give at any of the local branches and can call 636-728-3333 for more information, the family says.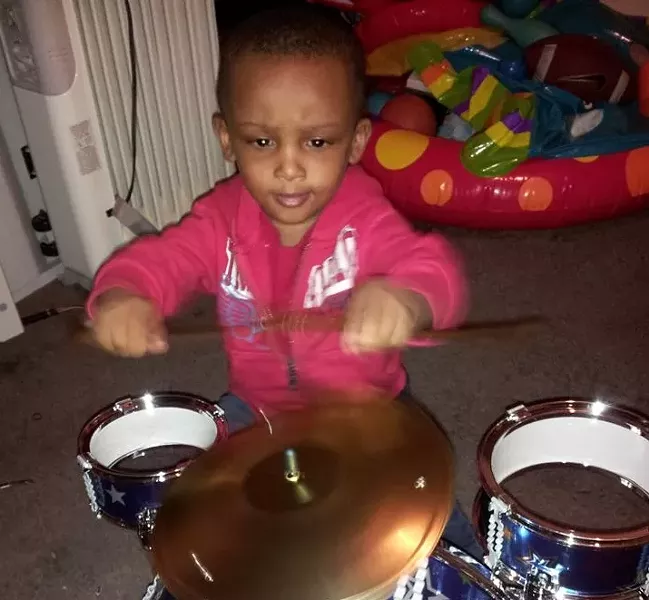 Courtesy of the family
Darion Griffin.
As we reported last week, on Sunday night just after 8 p.m., a driver in an SUV crashed into the young boy on Bellefontaine Road in Spanish Lake. The toddler, his family says, was trying to cross the street to play with a six-year-old relative and was struck by the speeding vehicle. His seventeen-year-old aunt who tried to rescue him was also hit. She is recovering physically, but is still trying to process the horrific accident, his family says.
The driver, seventeen-year-old Charles Guice, sped off after the fatal crash -- but later turned himself in to St. Louis county police, officials say. In his confession, he reportedly told cops, "The reason I left was because I was scared." Police say he did not have a valid license.
Guice is charged with a class D felony of leaving the scene of accident and his bond was set at $50,000.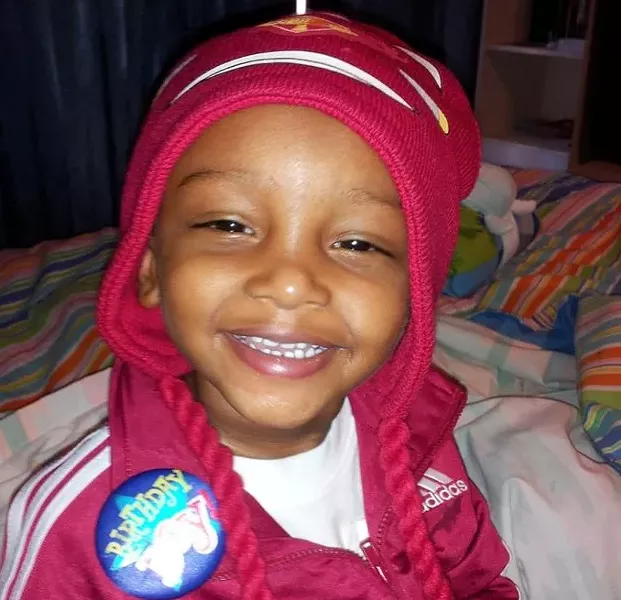 Courtesy of the family
Darion Griffin.
Darion, who was at the home of his grandmother on his mother's side at the time of the incident, was pronounced dead at the hospital on Sunday evening.
The funeral services are today.
"He should've stopped," Zimmerman says of the suspect. "I'm just so outraged that he didn't stop. If he just would've stopped, [Darion] would've been hurt, but he probably wouldn't have lost his life. But he decided to keep going."
She adds, "He was two years old. He was just so small."
If Guice only gets a few years behind bars for leaving the accident, "That is just not enough for taking a life," Zimmerman says. "This is a child who is dead."
Even if the driver is a teenager, she says, "I still think they should take responsibility for their actions."
The family is also calling for increased safety measures at the intersection -- more speed bumps, stop signs, signs warning of children playing or anything that could help reduce the risk of a crash.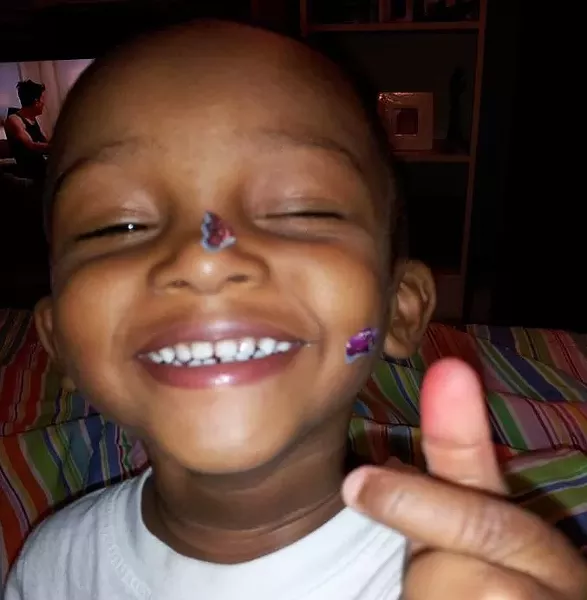 Courtesy of the family
Darion Griffin.
"So this won't happy to any other family," Zimmerman says.
Darion was an only child.
Darion's mother, LaShay Goree, 21, says the driver needs to be charged with manslaughter. "He took an innocent two-year-old.... I am not going to let it go until he gets what he needs to get."
"I just want justice. That's all," she says, later adding, "It's been very, very hard."
Continue for more from the family and for response from county officials.
"The whole community has been rattled by this," adds Regina Henderson, one of Darion's cousins who is helping to organize a fund for the family. "He was just a tremendous, happy, joyful baby, a healthy baby."
In addition to his love of cars, the boy liked to tease his family members and call them "cry babies," Henderson says.
Henderson says she wants to see safety improvements, too. "We've had a life taken. Do you have any intentions of putting more signs saying children are playing? Extra lighting? I don't know what it would take, an additional stop sign."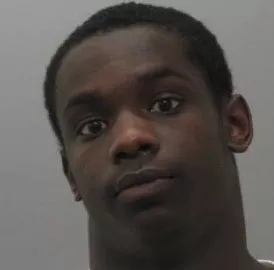 County police department.
Charles Guice.
Randy Vaughn, a spokesman for the county police department, tells Daily RFT that the north county precinct "neighborhood policing unit" will conduct a traffic survey to obtain accurate data and will also "host a neighborhood watch meeting for this particular neighborhood with heavy emphasis being put on driving careful in the neighborhoods because of the presence of kids."
Officers will follow up with "radar enforcement" in the area as well.
The department intends to move forward with these actions once Darion has been given a proper burial, police say. Additionally, he encourages those with specific speeding complaints to contact the precinct at 314-355-1200 or via the contact information here. Residents can also file complaints in person at the precinct.
He adds in an e-mail, "Nothing we can do will bring this young man back to his family, but we can cooperate with the neighborhood to lessen chances of it happening again."
David Wrone, public information manager for the St. Louis county highways and traffic and public works departments, tells Daily RFT, "We're certainly looking at it. We'll take a very close look at the traffic patterns in the area."
Courtesy of the family
Darion Griffin.
The highways and publics works agencies would be responsible for making any street sign changes and the police department oversees enforcement. Wrone says as a policy, the department typically does not implement speed bumps. He says he may have more details moving forward about his agency's response to this specific incident.
He adds. "This is a horrible tragedy."
Send feedback and tips to the author. Follow Sam Levin on Twitter at @SamTLevin.