In St. Louis, we're often quite displeased when a misleading national crime report puts us in one of the top spots. But today, we're going to just embrace our latest achievement in the rankings department, no matter how flawed the methodology may be!
St. Louis, ladies and gentlemen, is the No. 1 "most sinful" city in the United States of America. Hooray!
So says a new report from a real estate company called Movoto, which came up with some clever criteria to measure the frequency of the seven deadly sins -- pride, lust, greed, wrath, envy, gluttony and sloth -- in cities across the country. In honor of this recognition, some of us RFT sinners have come up with a list below of the best local places to indulge in each of the seven sins.
See also: - Top 10 Reasons Transplants Criticize St. Louis - St. Louis One of Most Gay-Friendly Cities In The Country, Another Report Finds - Dangerous American Neighborhoods: St. Louis In Top Spots
First, if you are curious, here is Movoto's explanation of how it translated the seven sins into applicable criteria for modern urban life:
Strip clubs per capita (Lust)
Cosmetic surgeons per capita (Pride)
Violent crime per year per 1,000 residents (Wrath)
Theft per year per 1,000 residents (Envy)
Percentage of disposable income given to charity each year (Greed)
Percentage of obese residents (Gluttony)
Percentage of physically inactive residents (Sloth)
The real estate bloggers apparently compiled data for the 95 most populous cities in the U.S. and ranked them based on those categories, eventually producing a list of the top ten most sinful locales. St. Louis was No. 1:
1. St. Louis, MO
2. Orlando, FL
3. Minneapolis, MN
4. Pittsburgh, PA
5. Milwaukee, WI
6. Cincinnati, OH
7. Miami, FL
8. Buffalo, NY
9. Detroit, MI
10. Las Vegas, NV
It appears that the good ole' St. Louis crime data -- which officials here frequently and passionately dismiss -- played a pretty big role in putting us in the No. 1 slot, though we scored high in the obesity category, too.
Who knows, maybe the sinfulness of St. Louis will intrigue more outsiders to come here and stay here! To help, here is RFT's suggestions of the top places in in St. Louis to indulge in the seven sins:
Gluttony: Ted Drewes' "Cardinal Sin"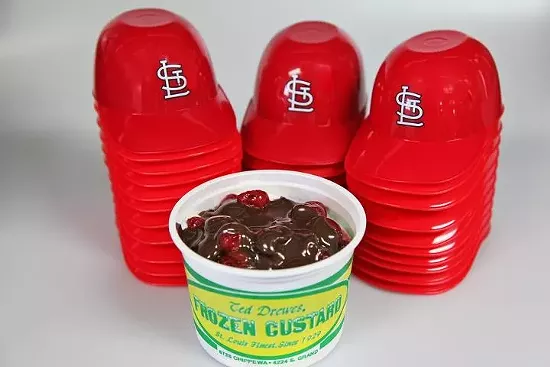 Obvious choice, here. A sundae with tart cherries and hot fudge...that friggin' has "sin" in the name.
Lust: An El Monstero Show
El Monstero's Kevin Gagnepain at Verizon Wireless Amphitheater.
In the front row when the band wades into its version of Pink Floyd's "Young Lust."
Continue for more of RFT's top seven places to sin in St. Louis.
Greed: St. Louis Treasurer's Office
Four treasurer's office employees accused of stealing from the public.
At least this was once a great place to indulge in some old-fashioned corruption and greed. The new treasurer Tishaura Jones has vowed to clean up the office that oversees city money. In that process, she has uncovered a scheme involving four employees of the office who were allegedly pocketing city parking-ticket money. And that was some small change relative to a former employee's alleged crime of siphoning off hundreds of thousands of dollars for himself...while also regularly not showing up for work but lying about it on time sheets.
Sloth: The Tivoli
The theater shows The Goonies at least once every summer during the Reel Late Film Series. Legit sloth-y.
Wrath: The Mission Continues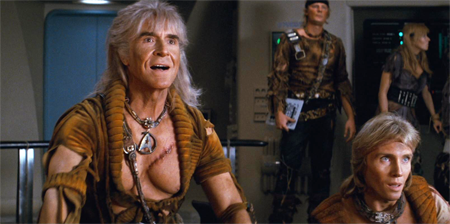 Star Trek II: The Wrath of Khan
The Mission Continues, which is St. Louisan Eric Greitens' outreach foundation for veterans reentering civilian life, recently had a pretty neat connection to some wrath. Greitens and three other members of the group had bit parts in the latest Star Trek movie, which featured a certain Khan Noonien Singh, who is famous for his wrath.
Continue for more of RFT's top seven places to sin in St. Louis.
Pride: Soldiers Memorial June 29 and 30...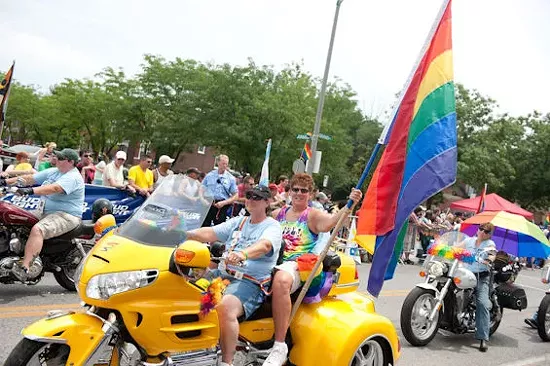 ...when PrideFest moves downtown this year.
Envy: Busch Stadium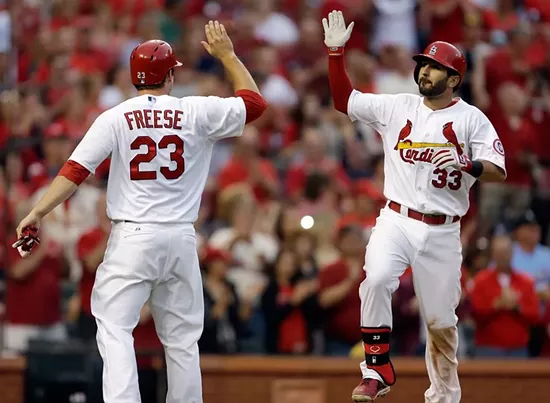 We're unfamiliar with the term, but we believe it's that thing that makes Chicagoans' necks bloat when they compare their ersatz baseball team to the Cardinals.
And here's Movoto's full gallery of the top ten cities: The 10 Most Sinful Cities in America By Movoto
Send feedback and tips to the author. Follow Sam Levin on Twitter at @SamTLevin.