Last Friday, an armed robber fired shots at Haris Gogic, 19, and his brother Mirza Gogic, 23, inside the St. Louis convenience store they own together and operate in front of their home. The younger brother was hit in the head and did not survive.
Police soon after sent out a clear surveillance image of the suspect -- and five days later, detectives have been able to track him down. Joseph Fox, 23, yesterday was charged with murder, assault, burglary, robbery and armed criminal action and is now behind bars.
In the probable-cause statement, on view below, police reveal more information about the violent killing -- including details of Fox's alleged attack on Mirza Gogic's girlfriend inside the store on Chippewa Street and Alfred Avenue.
See also: - Haris Gogic: Brothers Shot In St. Louis Quick Stop Robbery (Homicide No. 38)
"From the time that it happened until the subject was taken into custody, I was very proud of the performance of the homicide detectives and the department," St. Louis Metropolitan Police Chief Sam Dotson tells Daily RFT. "They took what were some very thin leads and developed them into a very good case."
The probable-cause statement from St. Louis Circuit Attorney Jennifer Joyce's office says that a woman, who the Post-Dispatch identifies as the 21-year-old girlfriend of the surviving brother, was working at the Quick Stop convenience store on Friday morning when Fox came in -- and grabbed her around the neck.
He pointed a gun at her head, the charges say, and forced her to go to the cash register while demanding money.
As she was screaming for help, the two brothers were reportedly in an adjacent room and heard her cries.
The brothers both ran into the store to assist her, and as Mirza Gogic approached, the armed robber threatened to kill his girlfriend.
At this point, Fox allegedly shot Haris in the head -- and then shot Mirza in the right arm.
The younger brother died a short while later.
Fox took a total of around $30 from the cash register before fleeing.
On Friday, cops released this surveillance photo: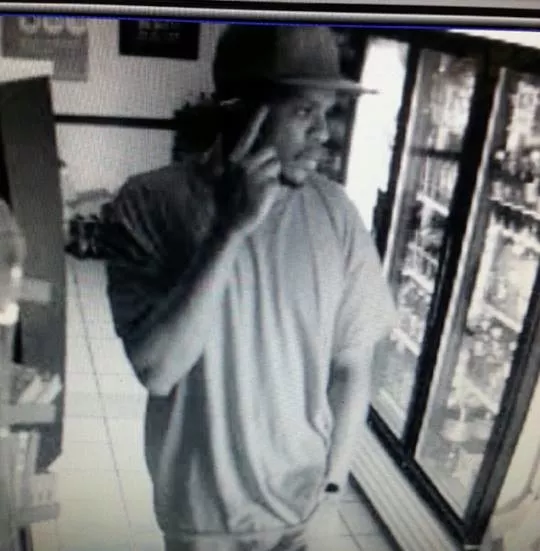 It appears that the suspect since shaved. But the older brother, who is recovering from his gunshot wounds, knew it was him when police showed him in a lineup.
"He walked into the lineup just as cool and calm as he did right after he killed my brother," Gogic told the P-D yesterday. "My whole body was shaking."
Fox, who lived on the 9600 block of Norlakes Drive, is now being held without bail.
According to the probable-cause statement, Fox pleaded guilty to an unlawful firearm possession charge in 2009, a second-degree robbery in 2008 and unlawful use of a weapon in 2007.
The brothers are immigrants who came with their parents from Bosnia to St. Louis in 2001 after having survived four years of war in their home country.
On Facebook yesterday, Mirza posted a photo of a previous status of his brother that says only: "This a cold world full of heartless people."
Continue for the charging document and a video interview with the surviving brother.
Here is KSDK-TV (Channel 5)'s segment, which includes comments from Mirza Gogic:
And more photos: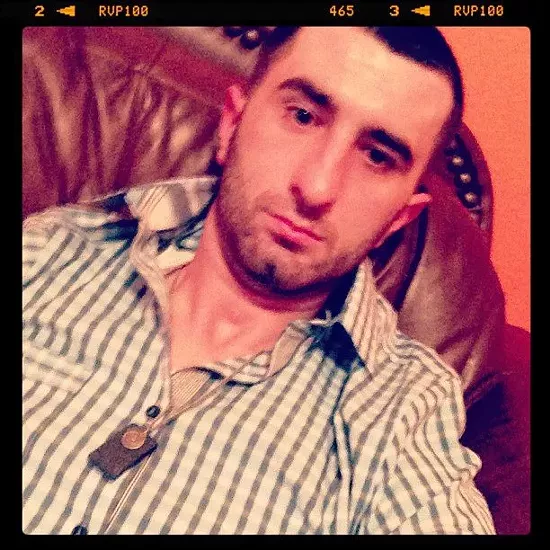 via Facebook
Mirza Gorgic.
Here's a photo Mirza Gogic posted on Friday.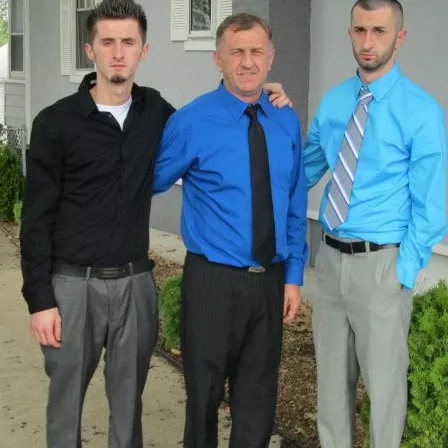 The full probable-cause statement:
Joseph Fox Probable Cause Statement
Send feedback and tips to the author. Follow Sam Levin on Twitter at @SamTLevin.