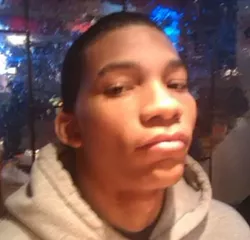 Courtesy of Gheila Harris
Jaleel Jackson.
Last week, Gheila Harris, 36, for the first time saw the face of the man who shot and killed her son in 2011.
"A chill went through my body," Harris tells Daily RFT. "That's my son's killer."
Harris' son, Jaleel Jackson, age sixteen at the time of his death, was reportedly caught breaking into the home of James Little, then a Beverly Hills cop. As permitted by Missouri's self-defense laws, Little shot the intruder on December 6, 2011 -- and Jackson died on the scene. Little, off-duty when the shooting occurred, was not charged.
The officer, however, made headlines last week for another deadly shooting. Only this one, police say, was not legally justified.
As we reported last month, Little, who has been working as a reserve officer in Pagedale, was arrested for allegedly shooting and killing the fiancé of his ex-girlfriend over the weekend -- in the presence of Little's two young children and their mother.
This homicide was allegedly the result of a "disagreement regarding the care of the children," and cops say he fired the fatal shots at William Dupree, 32, in front of his kids, ages nine and twelve, and their mother (who is his ex-girlfriend).
Harris, who lives in the city, got a call from her sister, who saw Little's name in a news report.
"My sister said, 'That's the man that killed Jaleel,'" she recalls. "We put it together. We had only known his name -- not his face."
It was emotional, Harris says, to see the face of the man responsible for her son's death -- and to learn that he had committed such a violent act.
"I just remembered that day," she says, referring to the night her son died. "I remembered...the scene of the crime."
That night in Beverly Hills, she says, Little may have walked past him -- but she did not get a close look.
Courtesy of Gheila Harris
Gheila Harris
"It's kind of scary and sad all at the same time," says Harris. "All those emotions come back, and you just remember that fateful night."
She adds of Little, "You took my son."
Harris says her immediate thoughts are with the family that has suffered this tremendous loss.
"That family needs justice. That family was wronged," she says.
After her son's death, she says, she could not even look at the police report. In Missouri, through the so-called Castle Doctrine, residents who encounter intruders can legally use deadly force to protect themselves in their homes.
This was the stated case with the Beverly Hills shooting -- though given this recent act of violence from Little, Harris says she is considering reexamining her son's death.
At the time, she couldn't do anything except grieve, she recalls.
"I kept telling them, 'Let me bury my child first,'" she says. "I just could not wrap my mind around it."
It's too early to say whether she'll try and open up the case again, she says.
But since Little was arrested, her friends and family have been calling her, urging her to push for a second look at her son's shooting.
"I've had so many people coming to me," she says. "I've never read the police report, and I didn't want to read the police report, but even my sister is saying you need to reopen that case."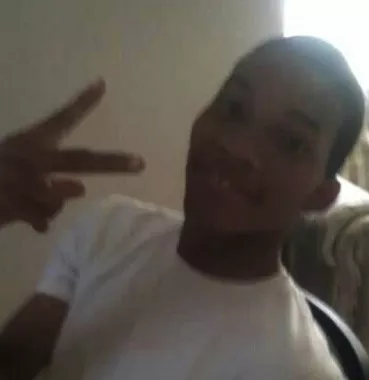 But "it's never closure," she says.
Her son had gotten into trouble in school -- but was starting to move his life in a positive direction at the time of his death, she says.
"He was making a turnaround," she says.
Regardless of what happens next, she recognizes that Little will likely spend a long time behind bars.
"The evidence clearly states that he did these things maliciously," Harris says, referring to the Memorial Day weekend shooting. "He's going to have his day in court, and I do believe that family will have justice."
"I think I will, too," she continues. "He's going to jail.... It may not be for Jaleel, but he's going to jail."
Send feedback and tips to the author. Follow Sam Levin on Twitter at @SamTLevin.