Courtesy of Milad Abounader.
Calvary Cemetery.
When Milad Abounader, 73, went to visit his wife's grave in Calvary Cemetery in north St. Louis on Mother's Day, he was horrified by what he saw.
"She doesn't deserve this. No one does," Abounader, whose wife Jean died last month, tells Daily RFT. "They need to bury her properly."
Abounader, a Creve Coeur resident, says the gravesite was flooded with water and overall very poorly maintained. More photo evidence below.
"Water is everywhere," he laments. "It looks like a pickle in a jar."
Meanwhile, the Archdiocese of St. Louis, which oversees the Calvary Cemetery on Florissant Avenue, says it takes time for a newly filled grave to settle and says that officials have responded to Abounader's concerns and fixed up the site. Heavy rains made it difficult, the archdiocese adds.
Here are some more photos Abounader took on his recent visit to the cemetery.
"She was such a humble human being," he says of his wife Jean L. Crowder Abounar, who died on April 10. "Everybody loved her."
Showing Daily RFT photos of the grave, he adds, "It looks like we are putting flowers on trash.... I want to show the public what is going on here. I hope this never ever happens to any human being."
Since he has complained about it to the Lupton Chapel funeral home, which handled the services, and Calvary Cemetery, he says it has added more dirt to the site. But he says he's still not convinced that the grave is in acceptable condition and is upset it took so long for anyone to respond to him and make efforts to fix the problem. Further, he feels his wife did not get a properly burial given the poor conditions that remained around her coffin for weeks.
"Would you want your mother or sister or loved ones to be buried like this?" asks Abounader, a retired hair dresser.
Even after fixes were made, he says, "It's not resolved.... I don't know what will happen after [more] rain."
"They put dirt on it," he continues, "but I want it to be fixed right. I don't even know what kind of shape my wife is in with all that water."
He says his wife, who died just a few days before her 87th birthday, was an active volunteer at the Saint Louis Art Museum and the Missouri Botanical Garden, among other places. She was born and raised in University City. Her full obituary is below.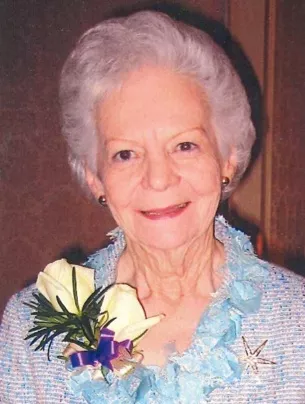 Courtesy of Milad Abounader.
Jean Abounader
James Francis, director of the Lupton Chapel funeral home, says that it is ultimately the cemetery's responsibility after burial to maintain the grave, but says he relayed Abounader's complaints to the cemetery.
He tells Daily RFT, "It is my understanding that all of the concerns have been addressed. From my understanding, It has been resolved."
In response to our inquiries on Friday, the Archdiocese of St. Louis sent us a lengthy statement, explaining that when a newly filled grave continues to settle, it creates a depression until the ground is firm again. Cemetery staff regularly return to fill the graves and level them with fresh dirt. Heavy rains prior to Mother's Day caused problems, the statement says, adding that it promptly responded to Abounader's complaints.
Here's the full archdiocese statement followed by more photos from Abounader.
Following a burial in any of our cemeteries, for a period of months, the newly filled grave continues to settle, creating a depression, until the ground is once again firm. The cemetery grounds staff on a regular basis returns to recently filled graves and levels them with fresh dirt.

Though this procedure had been followed prior to Mother's Day, the heavy rains in the days preceding Mothers Day aggravated the settling and water, in some cases, accumulated in the graves.

A concern was reported to the cemetery office on May 14 about the grave in question after a family member visited on Mother's Day. A work order was promptly given to the groundsmen and the grave was filled and leveled that day.

On May 16 the family member visited the cemetery office and discussed the matter with a staff member. The staff member offered the above explanation and encouraged the family member to contact the cemetery office immediately anytime there is a concern about the grave and offered assurance that, as in all other cases, the concern will receive immediate attention.

A site visit to the grave on May 17 was made. The ground is level and will continue to be monitored as, after the grave opening for burial, the ground continues to heal.
Continue for more photos.
All photos courtesy of Milad Abounader.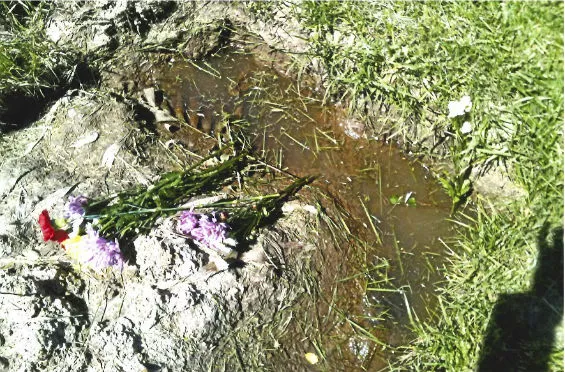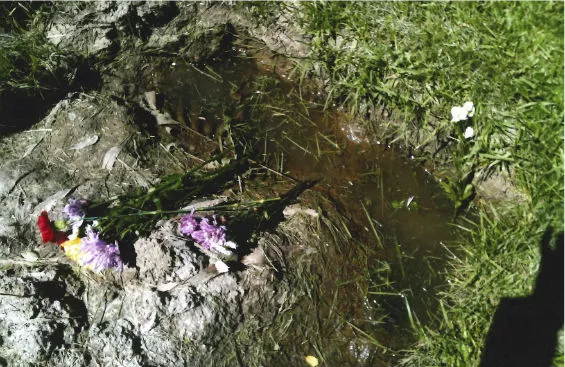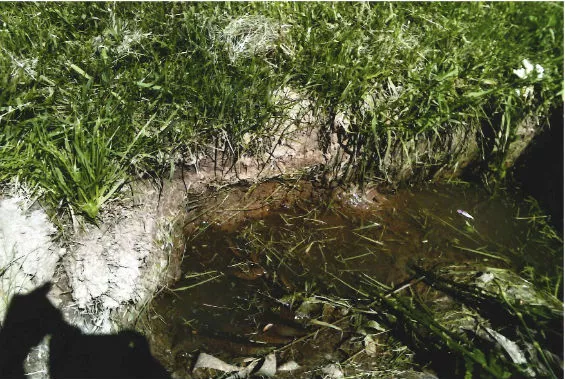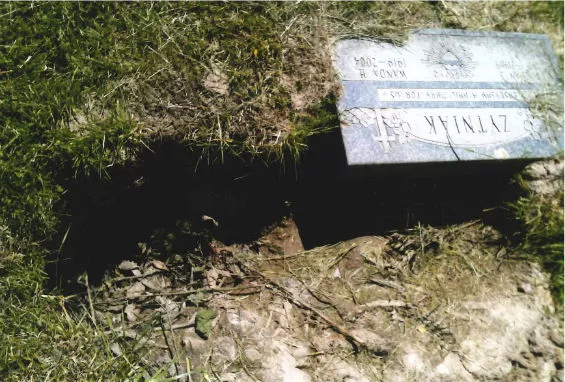 And a copy of her obituary:
Abounader, Jean L. Crowder Jean L. Crowder Abounader, fortified with the Sacraments of Holy Mother Church on Wednesday, April 10, 2013.

Beloved wife of Milad M. Abounader; dear step-mother of Noel E., Francis M., Kaffa M. and Maroun A. Abounader; a dear friend to many.

Jean was an active community volunteer in St. Louis, a docent at the Art Museum, Friends Board member at the Missouri Botanical Garden and an Auxiliary Board member at Tower Grove House. She was recently honored by Cambridge Who's Who as Cambridge Executive of the Year in Volunteer Services.

Services: The family will receive friends at THE LUPTON CHAPEL, 7233 Delmar Blvd., University City, on Friday, April 12 from 4 p.m until 8 p.m. A Prayer Service will be held Friday at 5 p.m.

Family and friends will meet at LUPTON CHAPEL on Saturday morning at 10 a.m to process to Calvary Cemetery for an 11 a.m. Graveside Service. In lieu of flowers, memorials appreciated to any local food bank. www.luptonchapel.com.
Send feedback and tips to the author. Follow Sam Levin on Twitter at @SamTLevin.