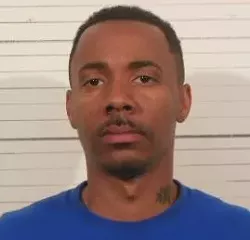 Update below: Mario Hunt, an assistant teacher and coach at Cahokia High School, is accused of having sexual contact with a minor -- while he knew he was HIV positive. The alleged abuse, police say, stems back to 2011 when the victim was seventeen years old.
It's unclear exactly what his connection is to the victim, but charges say that Hunt, 35, "holds a position of trust authority or supervision" in relation to the minor.
Because he knowingly exposed the student to the virus, he is facing -- in addition to criminal sexual assault charge -- a transmission of HIV charge as well.
Officials say there could be more victims.
See also: - Soldan High Teacher Allegedly Had Sex With Student, Gave Him "Inhalant" - Decades After First Alleged Child Sex Abuse, St. Louis Priest Removed - Jay Mack, School for the Blind Teacher, Allegedly Forces Student To Touch Him
It appears that Hunt, who was an assistant track coach, has been placed on leave.
The charges from the St. Clair County Circuit Court, full document below, say that somewhere between January and June of 2011, Hunt, who lived in Cahokia, "knowingly committed an act of sexual conduct with a male minor." Those felony charges include oral sex and more.
The charges are all the more serious because he allegedly abused the minor knowing he was HIV positive (though the transmission charges don't mean that the minor was necessarily infected).
He was arrested yesterday with a $300,000 bail.
KTVI (Channel 2) reports that two additional victims have come forward and that police are also aware of inappropriate social media postings: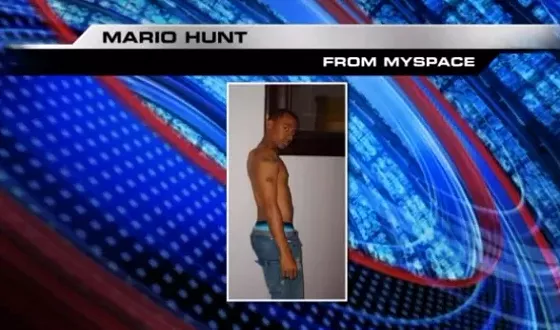 And police believe the crimes may have happened at school -- during school hours.
Update, 10:30 a.m.: Daily RFT got in touch with Cahokia School District Superintendent Art Ryan, who tells us that school officials learned of the criminal charges yesterday afternoon.
Ryan, however, says that the school was in the process of investigating a complaint of Hunt's inappropriate social media behavior and texting, brought forward by a mother.
When school officials learned that there was a criminal investigation, they suspended Hunt, he adds.
"We're shocked," he says, noting that the HIV-related charges are especially upsetting. "The whole situation is sad and disturbing."
He says he is not aware of additional complaints from other students but plans to discuss this with the police chief today. He also says he will be sending out a notice to parents today updating them on the situation.
Here are the full charges.
Send feedback and tips to the author. Follow Sam Levin on Twitter at @SamTLevin.