Courtesy of Senator Eric Schmitt.
Seersucker has taken over Jefferson City.
Last month, we reported on Missouri State Senator Ryan McKenna's handwritten proposal to ban seersucker suits for anyone over the age of eight.
His disdain for the fashion trend -- inspired by a growing love of seersucker at the Missouri State Capitol -- has apparently backfired. Big time. The so-called seersucker caucus is stronger than ever. And in an increasingly hostile and divided legislature, this may be one of the most powerful, bipartisan group of lawmakers.
Yesterday, was apparently seersucker-to-end-all-seersucker day. More photo proof below.
Republican Senator Eric Schmitt, a champion of the seersucker cause, sent Daily RFT this photo today.
A closer look: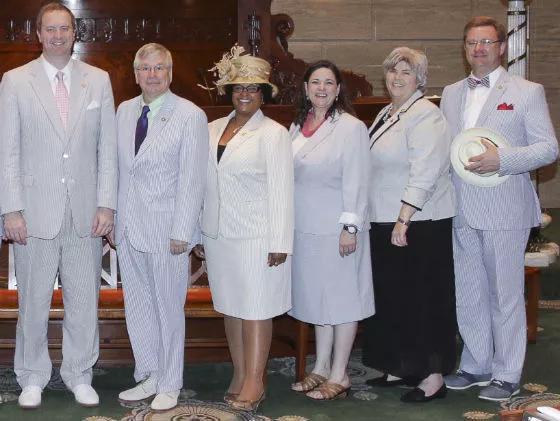 And that hat, up close: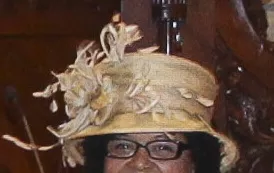 That's right, ladies and gentlemen: Your powerful Democrat and Republicans lawmakers can truly unite around a common goal!
The trend has apparently taken over the Twitterverse of the capitol, too. The craze appears to have even inspired McKenna, the lead opponent of seersucker, to join Twitter:
Next week will be the last Seersucker Wednesday of the session. Not sure how the seersucker trend could get more intense, but these dedicated lawmakers will surely find a way.
Send feedback and tips to the author. Follow Sam Levin on Twitter at @SamTLevin.