It's the final weeks of the legislative session -- and Missouri lawmakers are ensuring there will be at least one more abortion fight.
Planned Parenthood says that a bill that advanced this week could make it more difficult for women in the state to access the "abortion pill." The measure would establish new requirements for the use of RU-486, also called mifepristone, or any other "abortion-inducing drugs."
"This is the legislature, once again, thinking their job is to practice medicine, thinking that their job is to create as many barriers and hurdles as possible that they can put in front of women," Paula Gianino, president of Planned Parenthood of the St. Louis Region and Southwest Missouri, tells Daily RFT.
What would the legislation change -- and does it have a shot of becoming law?
House Bill 400, sponsored by Republican State Rep. Jeanie Riddle, made it out of the House to the Senate, where, yesterday, it was given final passage by a vote of 23-7.
Riddle did not respond to a request for comment from Daily RFT yesterday afternoon. We'll update if we get a chance to speak with her.
As written, HB 400, a fairly short bill, says:
When RU-486 (mifepristone) or any drug or chemical is used for the purpose of inducing an abortion, the drug or chemical shall be administered in the same room and in the physical presence of the physician who prescribed, dispensed, or otherwise provided the drug or chemical to the patient.
While it may sound fairly simple, Gianino says, if made into law, it would pose serious challenges for women who have chosen this method of abortion with a pill.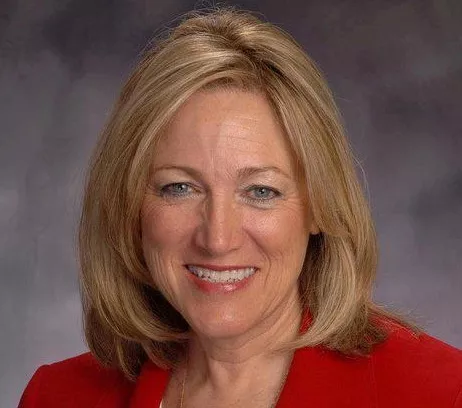 via Facebook
Rep. Jeanie Riddle.
She explains that this option requires a first pill that a woman takes at a clinic followed by a second medicine, called misoprostol, which is taken up to three days after the abortion pill. That typically happens at home.
Health-care providers give instructions on this second step.
If Missouri mandated that this second component take place in the presence of the physician, it would put in place unnecessary difficulties for women, she argues.
"They just want to impose more burdens and make it harder to access these services," she says, adding, "we already have every possible law and barrier in place."
Part of the problem, Gianino argues, is that about one out of every five of their patients travels more than 100 miles to get there -- meaning a return trip to take the second pill could be very difficult.
Continue for more from Planned Parenthood and the full draft bill.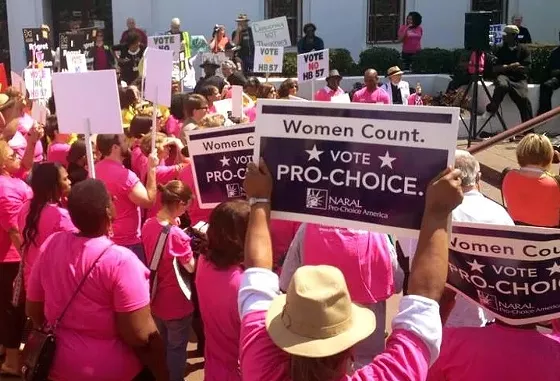 Gianino says this added requirement is not needed.
"We shouldn't have politicians pretending to be physicians," she says, arguing that there is no medical justification for this proposal and that women are already given very specific instructions and education about the various steps involved.
And it's actually preferable that women are not traveling during the second part of the process.
"We want women...in the privacy of their home," she says.
If made into law, some women might have no choice but to avoid it altogether.
"I have no doubt that this would take that option away from some women," she says.
Here's the draft bill.
Send feedback and tips to the author. Follow Sam Levin on Twitter at @SamTLevin.