In the city of St. Louis, there have been a total of 30 murders reported this year so far and April kicked off with two violent homicides that claimed the lives of local women.
In addition to some incidents of particularly violent crime, in the St. Louis metro area, there was also a handful of truly absurd alleged criminal acts -- everything from drunk showering in the wrong home to bizarre news station harassment to an angry handyman's hammer attack.
Check out our summaries below of the most violent -- and the most strange -- local crime stories of the last 30 days.
12. The Online Date Gone Wrong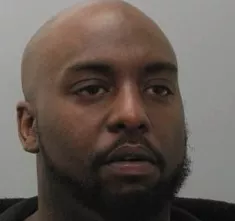 This cautionary tale about meeting strangers online comes from St. Louis County where a woman went on a date with a man she met on the Internet -- who then reportedly came over to spend the night.
When she woke up, she told police, he was gone. And her car keys were missing, too. And her car.
Full story: County Police: Man Meets Woman Online, Goes to "Spend the Night With Her," Steals Her Car
11. Angry Handyman's Alleged Hammer Attack
The police report about a handyman attacking a former customer with a hammer just gets weirder and weirder as it progresses. Police say that after one man attacked another, they both pulled out their guns.
Then they started firing at each other.
Full story: Angry Handyman Launches Hammer Attack That Turns Into Gun Fight, St. Louis Police Say
See also: - Photos: Top Twelve Worst Crimes in St. Louis, March 2013 - Photos: Top Ten Worst Crimes in St. Louis, February 2013 - Photos: Top Ten Worst Crimes in St. Louis, January 2013
Continue for more of the worst April crimes.
10. Drunk Man's Shower in the Wrong Suburban House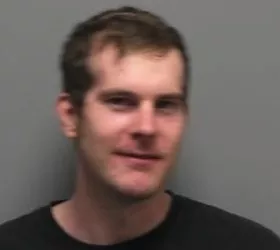 This April incident probably wins the award for goofiest crime that we can actually laugh at since it really seems that no one was hurt.
Michael Adams, 24, allegedly very drunk, stumbled into the wrong house, took off his clothes and hopped into the shower, police say. Once authorities arrived, he apparently told them that he really thought he was in his own home.
Full story: Drunk Man Wanders into Neighbor's Home, Takes Shower, Says He Lives There, Police Say
9. The KSDK Harasser And His Crazy Facebook Rants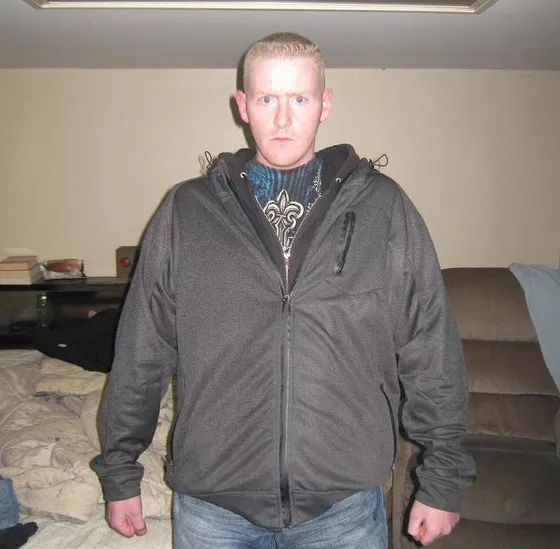 "Enjoy the last remaining moments of life" was just one of the many bizarre threats that Thomas Duroso allegedly made to KSDK (Channel 5) employees. It was very easy for us to find him on Facebook -- partly because he was wearing the same shirt that he had on his mugshot in his Facebook photos.
And once we got there, we saw some pretty alarming things.
Full story: Man Accused of Harassing KSDK Employees: "Enjoy the Last Remaining Moments of Life"
Continue for more of the worst April crimes.
8. The Dangerous Driver Who Really Didn't Want to Miss Prom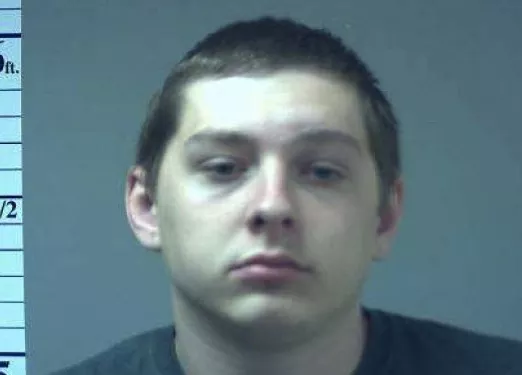 The high-speed chase that police say Daniel Buck, age nineteen, embarked upon sounds quite reckless and dangerous -- but that doesn't mean he didn't offer an absurd and adorable excuse!
"He didn't want to go to jail because he wanted to go to prom."
Full story: Teenager Daniel Buck Arrested After High-Speed Chase, Says He Didn't Want to Miss Prom
7. The St. Louis Community College Bathroom Attack
The report of a violent, random attack on a female student in a St. Louis Community College bathroom has dominated headlines in the final days of April.
In large part that's because of the outcry over campus officials' initial decision to release the suspected attacker before formally charging him.
Full story: St. Louis Community College Attack: After Resignation, Internal Investigation
Continue for more of the worst April crimes.
6. High School Teacher Accused of Having Sex With Student
The news of an alleged statutory rape at a St. Louis high school broke on the final day of the month -- and is likely to be an ongoing story in coming weeks.
Police say that Soldan International Studies High School teacher David Marler had sex with a male student at the school -- and also gave him some sort of "inhalant" that made him dizzy.
Full story: David Marler: Soldan High Teacher Allegedly Had Sex With Student, Gave Him "Inhalant"
5. Man Allegedly Robs Woman Who Declines His Date Offer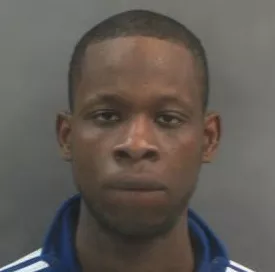 After failing to get a woman's number, Ronald Burns reportedly decided to just take her whole phone...with a violent robbery that involved pointing his gun in her face.
He fled -- but didn't get too far.
Full story: Police: Ronald Burns Robs Woman At Gunpoint After She Refuses to Give Her Phone Number
Continue for more of the worst April crimes.
4. Violent Hit-and-Run Kills 87-Year-Old Woman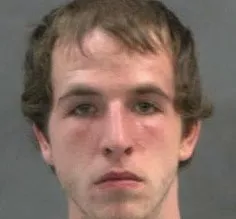 This cautionary tale about the dangers of fleeing police comes courtesy of eighteen-year-old William Gallagher, who allegedly tried to escape cops several times -- even after he got into a violent crash.
One passenger in the other vehicle that got caught in the mess of the chase was 87-year-old Virginia Bedrosian who was pronounced dead a short while after the collision.
Full story: Hit-and-Run: William Gallagher Allegedly Fled Cops, Crashed Car, Killed Virginia Bedrosian, 87
3. The St. Louis Craigslist Robbers
Christopher Duffy, 22, and Devion Russell, 20, allegedly had a whole scheme planned out for their Craigslist robberies involving luring unsuspecting customers to dark alleys and then using threats of violence to steal their cash.
These efforts reportedly put groups of prospective car buyers in the city in great danger.
Full story: St. Louis Craigslist Robbers: Christopher Duffy, Devion Russell Allegedly Lure Victims With Ads
Continue for more of the worst April crimes.
2. Glenda Jackson: Robbed, Then Murdered, Police Say
The St. Louis police blotters are filled with stories of armed robberies -- but once in a while the victims lose more then their belongings.
Such was the case with Glenda Jackson, who reportedly tried to retrieve stolen property -- and was shot by the perpetrators.
Full story: Glenda Jackson: Men Rob Victims, Kill Woman as She Tries to Retrieve Property, Police Say
1. Punching Game High School Tragedy
By all accounts, the death of fifteen-year-old Marquez Oliver, a freshman at Normandy High School, was a tragic and random accident.
Reports say that a fellow student had punched him in the cafeteria as a joke -- causing Oliver to collapse. A few hours later, he was dead.
Full story: Marquez Oliver, Normandy High Freshman, Dies From Punching Game With Fellow Student
Send feedback and tips to the author. Follow Sam Levin on Twitter at @SamTLevin.