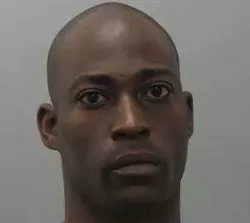 St. Louis county police
Jerrin Brown, 32.
Update: St. Louis county police have announced that Florissant resident Jerrin Brown, 32, has been charged in the homicide of Paul Moore, a twenty-year-old who, as we reported yesterday, showed up to a gas station early Sunday morning with gunshot wounds -- and soon after died. Our original coverage is below.
In addition to Brown, at least one other suspect was taken in, though as of this writing, new charges have not been announced. In the case of Brown, police say there were a lot of witnesses -- and he may have had a retribution motive.
"The suspect felt the victim had committed a crime against him," police spokesman Randy Vaughn tells Daily RFT. "That's the assumed motive based on witness statements -- and there were plenty in this case."
The St. Louis County Prosecuting Attorney's Office issued warrants yesterday on Brown, 32, who lives on Sprinters Row drive in Florissant. He is charged with first-degree murder and armed criminal action with a $250,000 bond set.
In announcing the charges, police also offered some new details about the shooting. Moore, who lived on the 6900 block of Lake Valley in Florissant, had arrived to the 9300 block of Koenig Circle in Berkeley as a rear passenger in a vehicle with three others. One of those passengers, police say, exited, while Moore and the others waited.
At this point, Brown reportedly approached the car and shot Moore.
Two blocks away, Moore's car stopped at a QuikTrip at Natural Bridge and I-70 seeking help. He died a short while later.
Vaughn tells us that it's possible there could be more charges issued in the shooting later today.
Below is our original coverage from yesterday.
Original post, Monday, April 29, 9:24 a.m.: Paul Moore, a twenty-year-old Florissant resident, showed up to a QuikTrip gas station in Bel-Ridge early Sunday morning seeking help, St. Louis county police officials say. He had just been shot.
Officers received a call just after midnight and when they arrived to the station near I-70 and Natural Bridge Avenue, they found the victim suffering from a gunshot wound. He died at the hospital.
Police just announced this morning that two suspects have been arrested in the homicide, which police say happened on the 9300 block of Koenig Circle in Berkeley.
At this point, officials have few other details to offer and have not yet identified the suspects. They have not issued formal charges but are applying for warrants this morning.
Moore lived on the 6900 block of Lake Valley in Florissant.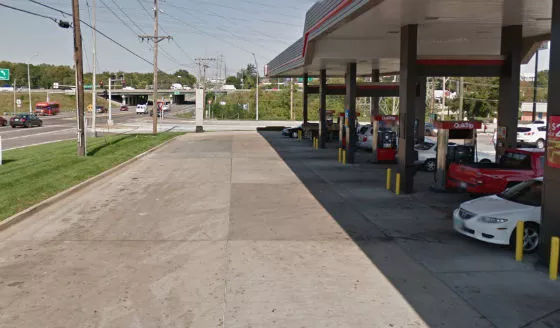 The full alert from county police says:
Two suspects have been taken into custody by detectives of the St. Louis County Police Division of Criminal Investigation Crimes Against Persons Unit reference the Berkeley Homicide that occurred on Sunday morning, April 28th, 2013. Charges have not been issued but warrants are being applied this morning.

The victim from the Berkeley Homicide was identified as:

Paul Moore 20 years of age 10/16/1992 6900 block of Lake Valley, Florissant, MO 63138.

Police originally responded to the Quick Trip in Bel Ridge near 170 and Natural Bridge where the victim was found with a gunshot wound. The original investigation revealed that the crime occurred at 9300 block Koenig Circle in Berkeley.
Send feedback and tips to the author. Follow Sam Levin on Twitter at @SamTLevin.