Last week, the St. Louis Board of Aldermen passed a marijuana reform proposal that would reduce the punishment for minor pot offenses. The policy change is supposed to save police resources and the mayor is expected to sign it into law.
While officials with the St. Louis Metropolitan Police Department have generally supported that effort, they reportedly have not been so supportive of cannabis-reform lobbying -- from within their department, that is. As we've reported, Sergeant Gary Wiegert has alleged in a lawsuit that the department refused to let him moonlight as a lobbyist for marijuana reforms -- and yesterday, he filed a response to SLMPD's motion to dismiss the suit.
"If the goal and objective was to quiet him because they didn't like what he was advocating, then they did more for his cause than quite frankly...even the best lobbyist could do," Albert Watkins, Wiegert's attorney, tells Daily RFT.
See also: - St. Louis Cannabis Conference: Pro-Legalization Cop Says "Public is Waking Up" - Shane Cohn Says Police Sergeant's Pro-Reform Lobbying is a Conflict of Interest - Marijuana: 106.5 Refuses to Air Pot Reform Ad, Says Topic is Too Controversial
Through a federal complaint in U.S. District Court in St. Louis, Wiegert's legal team argues that the police department is suppressing his free-speech rights by refusing to let him work as a paid lobbyist for pro-marijuana group Show-Me Cannabis.
Their story is that Wiegert received approval from his superiors in February to do lobbying work at the Missouri State Capitol, but that a Post-Dispatch column on Wiegert published in March made them change their minds. Watkins says the department immediately revoked the approval of the lobbying activities -- and argues that it was clearly because they didn't want one of their employees to be associated with a marijuana group.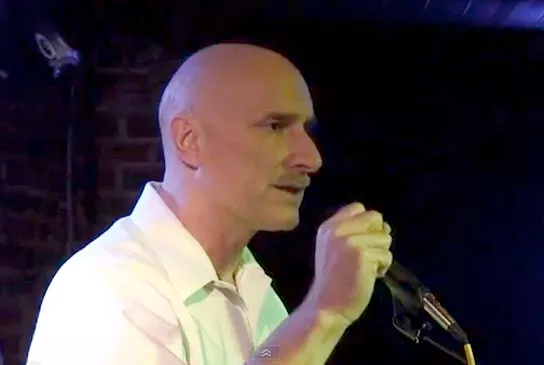 via YouTube
Sgt. Gary Wiegert.
The suit seems to have put the department in a bit of an awkward position, considering that the city and SLMPD officials actually have, for the most part, publicly agreed with the very reforms Wiegert supports.
Watkins says the department has issued a gag order against Wiegert, but that the sergeant still hopes he can eventually do lobbying work with Show-Me Cannabis once this matter is resolved. Had the department not retaliated, Wiegert would have been lobbying for bills at the Missouri legislature (similar to the St. Louis proposal) that would permit officers across the state to issue citations rather than arrest and book those found in possession of small amounts of pot.
He would not be advocating for legalization.
In the new response to SLMPD's motion to dismiss, Wiegert's attorneys, quoting past court decisions, write:
Within the context of a public employee, "a public employee does not relinquish First Amendment rights to comment on matters of public interest by virtue of government employment."...The government "cannot condition public employment on a basis that infringes the employee's constitutionally protected interest in freedom of expression."
An SLMPD spokeswoman tells Daily RFT that the department does not comment on pending litigation.
But a March 27 letter from Police Chief Sam Dotson -- which is part of Watkins' latest filing and is on view below -- offers a fair amount of detail on the SLMPD side of the story.
Continue for the letter from Sam Dotson and the full response from Albert Watkins.
Dotson writes in his letter to Wiegert that his application for "secondary employment could not be approved," because he has not produced a business license issued by the city. And he also says that Wiegert failed to include a "detailed explanation" of his duties in his application, beyond "lobbyist activities in Jefferson City."
"Please feel free to resubmit the application at any time," Dotson writes.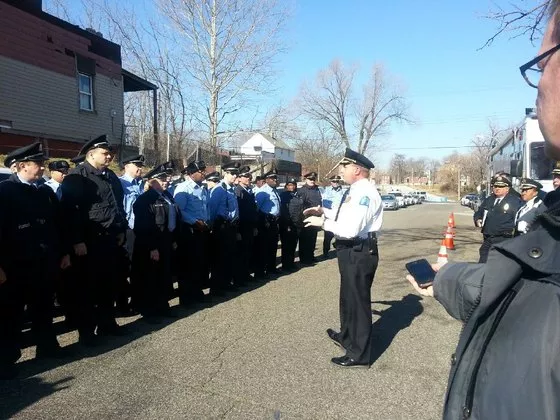 via Facebook
Police Chief Sam Dotson.
Watkins, however, says, "They are completely ignoring the fact that they had already approved him."
Dotson's letter also asks for more specifics and references a section of the official police manual that states:
The Manual does not authorize a member of this Department to engage in any political activity while on duty for which compensation is being paid, or while in uniform that identifies him/her as a member of this Department.
Another section of the manual, Dotson points out, establishes the kinds of prohibited political activity. The letter seems to imply that if Wiegert does get his proper license and can argue that his lobbying work would not be a conflict-of-interest violation of SLMPD code, then he might stand a better chance.
Watkins says that Wiegert got his license immediately, but he argues that it's irrelevant anyway because his lobbyist activities would be in Jefferson City, not St. Louis. And in terms of Dotson's apparent invitation for Wiegert to "resubmit" an application, Watkins reiterates that it was previously approved and revoked and that the department has "created a fiction" by asserting they couldn't approve him.
Now, he's just moving forward with the lawsuit.
Watkins also released this statement in a news release announcing his latest court filing:
It appears that the oppressive actions of the white shirted authorities in the St. Louis Metropolitan Police Department have brought more attention to the very issue they sought to suppress than it otherwise would have received had Sgt. Wiegert's First Amendment rights not been trampled. That being said, Sgt. Wiegert is a grizzled veteran of the Department who has no intention of permitting the very Constitutional rights he has taken an oath to uphold to be compromised.
Here's Dotson's letter in full.
Letter From Chief Dotson to Sgt. Wiegert
And here's Wiegert's response to the SLMPD motion to dismiss the case.
Response and Memo in Opp to Motion to Dismiss
Send feedback and tips to the author. Follow Sam Levin on Twitter at @SamTLevin.