via Twitter
Dana Loesch.
Nikki Moungo, a 42-year-old Ballwin resident, is no stranger to gun violence. She is a long-time neighbor and close friend of the family of Matthew Pellegrini, who was eighteen years old when he was shot and killed in St. Louis. As we've reported, she's been very vocal in the fight for a tough sentence for Pellegrini's killer, supporting the family in and out of the courtroom.
For these reasons, Moungo was especially surprised and angry to find that her personal gun-control advocacy was at the center of a pro-gun conservative attack that ridiculed her as an out-of-touch suburban mom who doesn't know a thing about a gun violence.
The attacker? St. Louis' very own Dana Loesch.
Moungo reached out to Daily RFT after she stumbled upon this recent post penned by Loesch, a well-known conservative radio host, on the site Red State.
One of the premises of the piece by Loesch, the cofounder of the St. Louis Tea Party and the subject of our cover story back in 2010, is that the attendees of a Moms Demand Action gun-control rally in St. Louis are completely ignorant about urban violence.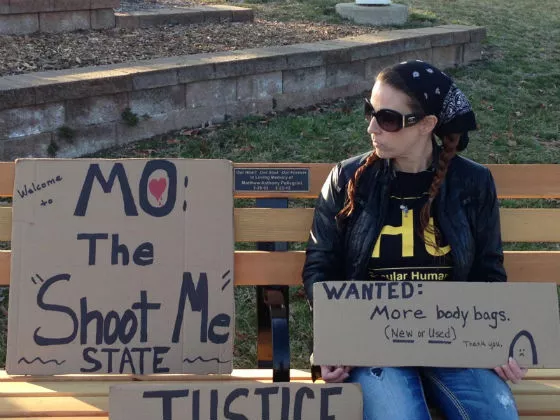 Courtesy of Moungo
Nikki Moungo at the gun-control rally.
She wrote: "What was the point of this rally? A chance for the limousine liberals to venture into the city for something other than a Cards/Rams/Blues game?"
Part of Loesch's evidence included photos and captions from the Post-Dispatch's coverage:
Captions from these photos mention safe, comfortable neighborhoods well beyond the limits of the city. This woman and this woman's neighborhood is so safe and comfortable that it served as the setting for "Parenthood." It was also named as one of the "best places to live." This woman's cushy neighborhood was named one of the "safest cities in America." I wouldn't expect these women to understand the realities of city life or the need for us city residents to protect ourselves.
Moungo is the woman with the cushy neighborhood -- and she's also pretty sure she's the woman in the sunglasses from these mocking tweets of Loesch:
"How dare she make assumptions about the way I look," says Moungo, who jokes that she is considering adopting the nickname "Sunglasses" for herself. "It's extremely superficial."
See also: - St. Louis Chef to Dana Loesch Fans: "Use Your Easily Purchased Firearm on Yourself"
Continue for more of our interview with Nikki Moungo.
Moungo has three sons ages 21, 18 and 9 and runs a construction business with her husband that's based in Chesterfield. As the case against the man who shot her neighbor's son has moved forward, she has spent more time advocating for better gun control -- which made Loesch's piece all the more infuriating.
Courtesy of Tami Inkley
Matthew Pellegrini, who was shot to death last year, and his mother Tami Inkley.
"She made a lot of estimations based on how grandmas and moms were dressed," she says. "And she assumes that because we are in the county...we haven't experienced gun violence or we can't sympathize with people around the globe [who are victims]."
She says of Loesch, "She herself is not able to have compassion or sympathy outside of her St. Louis bubble."
Casting the women aside as "limousine liberals" is just false, says Moungo. "She couldn't be farther from the truth."
As a mother who has watched her neighbor mourn the loss of her son, Moungo says she knows firsthand the impact that guns have.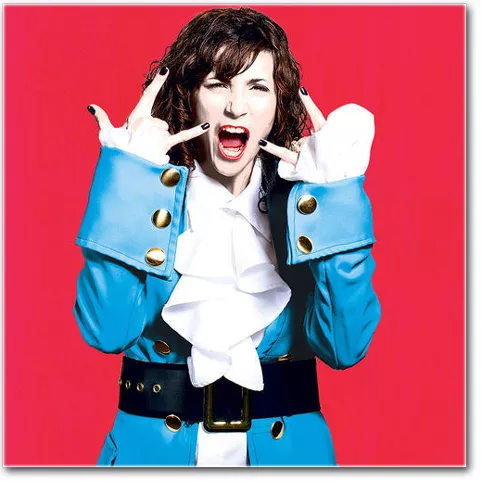 Dana Loesch RFT cover shoot | photo by Jennifer Silverberg
"It really hit home," she says, but adds, "You don't have to wait for gun violence to affect you to get involved."
Like other supporters of stricter gun policy, Moungo says she supports common-sense solutions that reduce the risk of gun violence.
Once that violence affected her more directly, "You definitely just get louder," she adds.
We reached out to Loesch to see if she wanted to comment further and have not heard back.
Send feedback and tips to the author. Follow Sam Levin on Twitter at @SamTLevin.