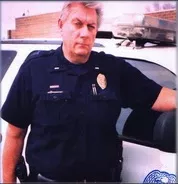 Retired police lieutenant Tony Ryan.
Tony Ryan, who served as a police officer for more than three decades, says he's never smoked marijuana in his life -- but now, post-retirement, he's devoting much of his energy to the cause of legalization.
"Marijuana is one of the most enforced of the illegal drugs, even though it's the absolutely least offensive," Ryan, 67, says, adding, "The public is waking up."
Ryan, who was a police officer for 36 years in Denver, Colorado, was in St. Louis this weekend as the keynote speaker for a statewide conference on cannabis law reform organized by Show-Me Cannabis and Daily RFT got a chance to catch up with him before his speech.
Ryan, who has become a vocal law enforcement advocate for the legalization and regulation of marijuana, comes to St. Louis at a time when police support of pot reform has become increasingly controversial.
See also: - Shane Cohn Says Police Sergeant's Pro-Reform Lobbying is a Conflict of Interest - 106.5 The Arch Refuses to Air Pot Reform Ad, Says Topic is Too Controversial - Marijuana: St. Louis Circuit Attorney Open to Reform Policy for Minor Offenses
Most recently, the St. Louis Metropolitan Police Department has gotten a lot of attention for allegedly blocking a sergeant from lobbying at the Missouri State Capitol for the decriminalization of marijuana in Missouri. Meanwhile, in St. Louis, a proposal to send minor pot cases to municipal court, with the intent of saving police resources, has advanced and could be voted out of the Board of Aldermen this month.
Ryan, a retired lieutenant, has been volunteering his time around the country with an organization called Law Enforcement Against Prohibition, or LEAP, which advocates for the legalization and regulation of marijuana and other controlled substances.
In Missouri, there are currently no legislative efforts to legalize pot, though advocates recently touted a poll that says a majority of residents in the state would support the regulation of marijuana like alcohol.
It's obvious and will happen eventually in Missouri and around the country, Ryan argues.
"It's silly. We need to get over it," says Ryan, who helped campaign for the successful effort to legalize marijuana in Colorado last election.
With LEAP, a nonprofit group that is active nationally and internationally, Ryan argues that the prohibition of marijuana is a waste of law enforcement resources and is entirely ineffective. He says that without regulation, pot and other drugs are controlled by cartels and gangs -- and require officers to spend their limited time and resources on processing minor offenses.
"The majority [of street cops] are upset when they are out there doing...their work and they have to stop for a silly [pot] violation," he argues. "It's a long process...and you have to be taken of the street. For marijuana? It's a waste of our time."
Ryan says that most cops know this -- and the public is starting to see it, too.
"Street cops are the ones...that do the real police work that society created cops for. They don't have time to mess with this," he says, adding, "The tide is turning."
Continue for more of our interview with Tony Ryan and one of his advocacy videos.
Ryan continues, "Now is a great time for Missouri to be looking into this."
The argument for legalization is that, like alcohol, it should be regulated and taxed -- and pot is proven to be much less harmful than alcohol, anyway.
"It doesn't kill anybody," he says. "Marijuana users don't cause the problems that alcohol users cause.... But marijuana is taking cops off of the street."
Ryan argues that the war on drugs on the whole has been a failure and that problems of all kinds of drug epidemics would be better addressed through legalization and close regulation.
"They want to be helped," Ryan says. "But they don't want to be arrested."
Ryan, who lives in Arizona now, says he's willing to donate his time and travel around the country to advocate for legalization, because it's the right thing to do.
"We think this is going to stop a whole lot of misery and make the country a better place," he says.
Send feedback and tips to the author. Follow Sam Levin on Twitter at @SamTLevin.