Mike Bizelli via
Missouri puppy mill.
Is a so-called "right to farm" bill in Missouri just a front to protect the controversial puppy mill industry in Missouri?
The Humane Society of the United States is going on the offense against proposed legislation -- versions of which both the Senate and House have now approved -- that the organization says could pose serious threats to animal rights gains in Missouri and would make it a lot harder to regulate puppy-breeding operations.
"'Right to farm' sounds great. Everyone is pro-farm," Amanda Good, Missouri state director for the U.S. Humane Society, tells Daily RFT. "But this is definitely an attempt to just protect puppy mills...and it's very concerning."
If signed into law, what would these bills do?
The proposals are resolution bills that would change the Constitution and thus require direct input from voters on the ballot if passed.
House Joint Resolution 11 is a "constitutional amendment affirming the right of farmers and ranchers to engage in modern farming and ranching practices."
If the bill passed and it made it to the ballot, voters could choose to amend the Constitution to say:
That agriculture which provides food, energy, health benefits, and security is the foundation and stabilizing force of Missouri's economy. To protect this vital sector of Missouri's economy, the right of farmers and ranchers to engage in modern farming and ranching practices shall be forever guaranteed in thisstate. Nostatelaw shall be enacted which abridges the right of farmers and ranchers to employ agricultural technology and modern and traditional livestock production and ranching practices, unless enacted by the General Assembly.
Good says that while it sounds harmless, the definition of "agriculture" in Missouri makes it much more complicated -- and dangerous.
Dogs and cats fall would fall under this category and the Humane Society argues that this would allow the puppy mill industry and others to avoid regulation and scrutiny.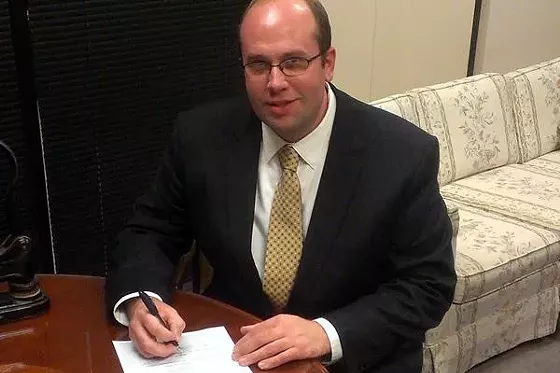 via Facebook
Jason Smith.
"It's a way to make it appeal to the public without getting into what it will actually do," she says.
In the House, the bill comes from Republican representative Jason Smith, who is running for Congress, and Republican representative Bill Reiboldt. In the Senate, the sponsor is Senator Mike Parson, also a Republican.
Continue for more details on the proposal and commentary from the Humane Society.
The Humane Society and lobbyists critical of the bill argue that these individuals have specific industry interests that they are trying to protect through this legislation. Daily RFT left messages for all three and will update if we hear back.
The House recently passed a version and last night the Senate approved a watered down version of that proposal as well. The legislation will then head to a conference committee where members of the House and Senate will try to hammer out a final compromise.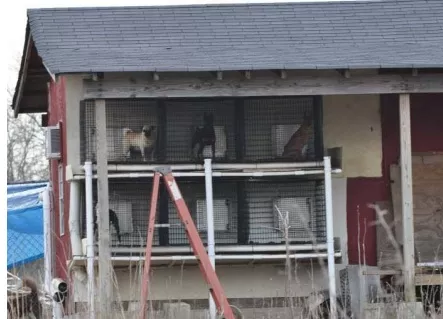 One concern of opponents is that the bill, as a constitutional amendment, could potentially block all future ballot initiative efforts designed to enact new regulations as they have in the past with various anti-cruelty efforts.
"It takes away the rights of individuals that want to do initiative petitions for anything agriculture-related," Good says.
Further, she argues that the ambiguous language of the amendment paves the way for litigation surrounding existing laws.
"It's so vague and overreaching," she says. "It opens up the state to lawsuit after lawsuit after lawsuit."
Here's the latest version of the House draft.
Send feedback and tips to the author. Follow Sam Levin on Twitter at @SamTLevin.