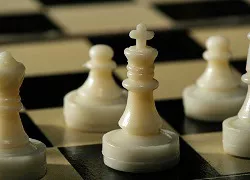 As the nation gears up for the Final Four of men's basketball this weekend, a lesser known college tournament will take place in suburban Washington, D.C. That's right sports fans, who's ready for the Final Four of chess?!
Answer: The Webster University chess team. Its members have spent thousands of hours preparing mentally and physically for the competition, according to the team's coach Susan Polgar. Yes, physically. Polgar tells Daily RFT that exercise improves players endurance and self-confidence.
That Webster has made it to this year's President's Cup (a.k.a. the "Final Four" of chess) is a testament to Polgar's clout in the game. Webster didn't even have a chess team until it lured Polgar and several of her players from Texas Tech last year.
Anatoly Byhovsky, a junior who transferred from Texas along with Polgar, says a championship for Webster in its first season of play would be thrilling.
"We came to a new place, and this is our chance to give back," says Byhovsky, who competed in both in the Final Four in 2011 and 2012 as a member of Texas Tech's team.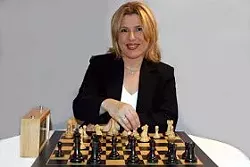 The three other teams in this year's competition are University of Illinois, University of Texas at Dallas and the University of Maryland, Baltimore County.
Webster enters play as the No. 1 seed, but Polgar says what her team has in skill, it lacks in experience. Webster's six-person Final Four team includes four freshmen. Like the Hungarian-born Polgar, Webster's chess team has an international flair with team members hailing from Israel, Germany, Mexico, Cuba, Philippines and Guam.
Polgar says the Final Four is a shorter than most chess tournaments, which can make it more intimidating. "There is no room for any error," she notes. "There is no opportunity to make up for it."
Correction: This article originally misstated one of the chess teams in this year's Final Four.