Preston Freeman, shooting victim.
In the city of St. Louis, there have been 27 homicides so far this year and the month of March was no stranger to gun violence.
But in the metro area, in addition to a string of violent crimes, there have also been some notably bizarre criminal acts -- the you-can't-make-this-stuff-up kind of news reports, everything from a really hungry ice cream thief to a fake penis user.
Check out our round-up below of the top worst crimes in St. Louis over the last thirty days.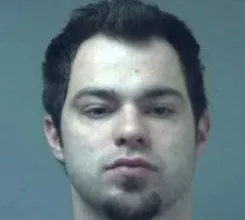 St. Charles resident Andrew Steven Jung, 24, did not hurt anybody, but still got quite a lot of attention for his alleged crime -- in part because he told cops he was an "ice cream junkie."
Even if his crime wasn't all that violent, we couldn't ignore Jung in our March round-up. Police say he broke into a church, stole some ice cream and was found wandering a few blocks away.
Covered in ice cream.
Full story: Police: Intoxicated "Ice Cream Junkie" Steals Church Desserts, Found Covered in Ice Cream
11. The Whizzinator: Man Caught With Fake Penis
Sydney Levin also did not hurt anyone with his crime -- but he too did get a lot of attention.
That's because police say he was caught using a fake penis called the Whizzinator to pass the drug test, prompting us at Daily RFT to do some in-depth research on what exactly the Whizzinator is. Based on Levin's experience, we're guessing, it is not all that reliable!
Full story: Whizzinator: St. Charles County Man Allegedly Used Prosthetic Penis For Mandatory Drug Test
Continue for more March 2013 crimes in St. Louis.
10. Really Pissed Off Snowstorm Driver
Many of us will remember March 2013 for the very not-spring like weather. One unknown man will likely remember the final snowstorm of the month as that time he got shot at by an angry driver.
Police say that a man crashed his car into a woman in St. Louis while he was changing lanes -- and apologized. Then, she chased after him, tried to block his car and started shooting.
Full story: Snowstorm: Man Crashes Into Woman's Car, He Apologizes, She Shoots Him, St. Louis Police Say
9. Man Lures Young Girls Into Car at Mall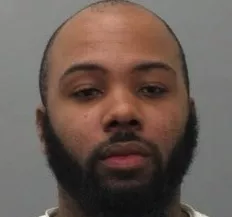 Samwell Fowler is exactly the kind of man your parents warn you about when you are young.
According to police, he offered to give two young St. Louis county girls a ride home from the mall. But instead he drove past their home and took them to an alley -- where he allegedly tried to rape them.
Full story: Samwell Fowler: St. Louis Man Allegedly Lures Young Girls Into Car, Attempts Sexual Assault
Continue for more March 2013 crimes in St. Louis.
8. St. Louis Cop Accused of Domestic Violence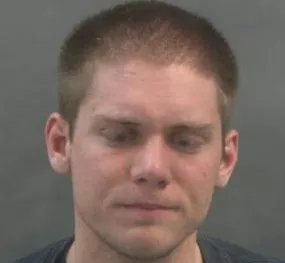 Accusations of domestic violence always deserve attention, but this one was especially noteworthy, because the suspect was a St. Louis Metropolitan Police Department officer himself.
Matthew Schanz was off-duty on March 10 when he allegedly assaulted his live-in boyfriend by choking him and smashing his head into a wall.
His attorney, however, has a very different story.
Full story: St. Louis Policeman Matthew Schanz Allegedly Choked Boyfriend, Slammed His Head into Wall
7. Rape, Break-in, Kidnapping Charges in One Horrible Incident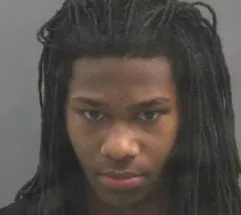 March was filled with news of home invasions and break-ins and the case involving Jamond Carter, 18, might have been one of the worse.
Carter is accused of burglary, robbery, kidnapping and more after he allegedly broke into a St. Louis Avenue home and threatened the residents, including four very young grandchildren.
Full story: Jamond Carter: St. Louis Break-In, Attempted Rape Leads to Kidnapping, Burglary Charges
Continue for more March 2013 crimes in St. Louis.
6. Four-Year-Old Drive-By Victim
Drive-by shootings are always bad news, but this one was particularly newsworthy because the only victim, an unintended target, was a four-year-old girl who was outside with her mother.
The shooting prompted a frantic rush to the hospital, where the toddler, thankfully, survived.
Police suspect that a man was trying to hit his ex-girlfriend but instead shot the small child.
Full story: Four-Year-Old Girl Hit in Dutchtown Drive-By Shooting, Police Search for Suspect
5. Attack on Grandmother Holding Infant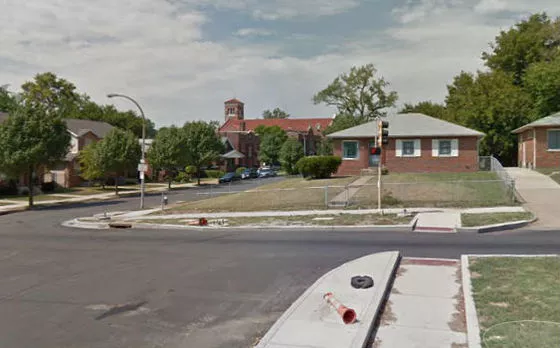 In this violent robbery, the suspects allegedly had no mercy for their victim even though she was a grandmother holding her infant grandchild at the time of the incident.
Police say that they slapped the woman with a pistol before robbing her.
The suspect, however, didn't make it far from the crime scene.
Full story: Robbery: Grandmother Attacked While Holding Infant, Suspect Found By Dumpster, Police Say
Continue for more March 2013 crimes in St. Louis.
4. Men Terrorize Two Women -- Twice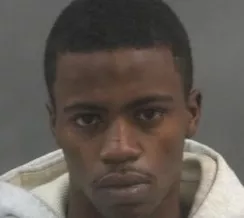 Ryan Hudson, age twenty, and an accomplice were accused of breaking into a home where two women lived, terrorizing them, holding them hostage, stealing their belongings -- and more.
The scariest part about their charges, however, was that they allegedly broke into the same women's home twice within a two-week timeframe.
Full story: Two Men Invade St. Louis Home, Terrorize Women Twice in Two Weeks, Police Say
3. Promising Boxer Gunned Down
The death of Preston Freeman, a promising twenty-year-old boxer, had friends and supporters across the country lamenting gun violence in St. Louis.
Freeman, police say, got caught up in a hail of bullets outside of a nightclub in University City in the middle of the week, just days before he had a match planned in St. Louis.
He was not the first in the family to fall victim to gun violence.
Full story: Preston Freeman: U. City Shooting Victim a Talented Boxer; "It Really Hurts," Coach Says
Continue for more March 2013 crimes in St. Louis.
2. Accused Wife Beater Claims It Was Accident
William Lynn Gunter told police that his wife's death was an accident, but St. Louis County police say that, after further investigation, it was clear that his story did not add up.
Gunter was subsequently charged with first-degree murder and held in jail without bail.
Full story: William Lynn Gunter, Accused of Beating Wife to Death, Claims it Was an Accident
1. Man Shoots Girlfriend In Front of Her Daughter
This particularly violent St. Louis homicide left Nichole Haynes, 32, dead -- along with the suspected shooter, her boyfriend Terrence Anderson, 37, who police shot and killed.
As Haynes and her fifteen-year-old daughter tried to escape Anderson, he allegedly chased after them, shot at them both, injuring the teenager -- and killing his girlfriend.
This terrible incident was also noteworthy, because it sparked an anti-domestic violence effort from a close friend of Haynes.
Full story: Terence Anderson Allegedly Kills Girlfriend, Shoots Her Daughter, Then is Killed By Police
Send feedback and tips to the author. Follow Sam Levin on Twitter at @SamTLevin.