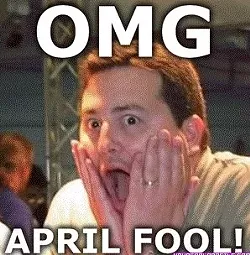 Today is April Fools' Day, the horrible day each year when it's socially acceptable to deceive people and do mean things. But in Missouri, folks don't just wait for April 1 to pull their pranks. They do it year round!
Which is why we thought -- as a cautionary list, perhaps -- we'd take a look back at some of the worst Missouri pranks gone very horribly wrong. From swallowed urine to knives in butts to resignations, suspensions, arrests and more, we've got for you below the worst Missouri pranks-turned-not-so-funny in recent memory.
Lessons to be learned below! (Spoiler alert: If your prank could send you to jail or lead to a stream of headlines calling you racist, rethink your plan.)
Here's what not to do if you are a newspaper publishing an issue on April 1, courtesy of Mizzou's student-run Maneater. Don't change the name of your paper to a misogynistic one -- which then becomes the theme of your printed jokes.
Unfortunately, not knowing that certain words are slurs is not the greatest excuse. And slut/whore puns just aren't all that funny!
Read the headline out loud (but not too loud, if you're at work or around your kids). Wildwood councilman Alan Mawhinney apparently thought it would be funny to bring a present for an outgoing councilman -- which included an "I Am Sofa King We Todd Did" tie.
No one thought it was all that funny, and city officials responded by drafting charges to have him removed from his board seat.
Continue for more Missouri pranks gone wrong.
Two University of Missouri undergrads thought it would be hilarious to drop a bunch of cotton balls outside the school's Gaines/Oldham Black Culture Center in 2010 -- but, like many of our pranks-gone-bad, others did not see the humor in the stunt.
And eventually, the two were suspended, arrested, charged with hate crimes and forced to pay $4,500 bonds.
Hours after winning the NCCA championship in 2010, Duke guard Jon Scheyer sent out a tweet with a phone number, telling his nearly 7,000 Twitter followers to give him a shout out.
Only problem was it wasn't his number. The digits belonged to Zach Kelly, Scheyer's former high school teammate from Chicago, who was playing in St. Louis for the Washington University Bears. And Scheyer apparently regretted the prank, soon urging followers to stop dialing the number; Kelly reportedly received more than 2,000 texts and several hundred phone calls -- many from haters.
Continue for more Missouri pranks gone wrong.
6. Bible Readings and "Revolting" Bodily Noises
If a series of prank phone calls earns you a lengthy lawsuit, you might have gone too far.
Kip A. Lackey of Cottage Hills was initially just trying to buy a chair from Gary R. Layton, but it soon spiraled into bizarre phone harassment that included more than 200 calls of Bible readings and "revolting" bodily noises. Layton, in turn, was faced with a suit.
5. Messy High School Pool Prank
If you're going to break into your high school so you can swim in a kiddie pool, you may want to make an effort to clean up the mess. Or, you know, not leave the water running.
A group of pranksters at a Lincoln County high school, however, did a pretty terrible job of cleaning up after themselves, causing $15,000 in water damage and earning them criminal burglary charges.
Continue for more Missouri pranks gone wrong.
Our top Missouri pranks gone wrong have a theme, if you haven't noticed: Students doing very regrettable things!
For No. 4, we bring you the recent case of the Wash. U. frat that thought it a good idea to require their pledges to rap a song in front of strangers. But it quickly led to trouble -- and eventual suspension -- when the activity involved a pledge allegedly reciting racial slurs in front of black students.
We return to high school for prank No. 3. Just last month, one Missouri basketball team thought it would be funny to pour their urine into the water cooler of the rival team.
The girls who allegedly drank the urine, unsurprisingly, did not find it funny -- and neither did school officials who had to bring in the health department to determine if the victims faced any medical risks from the super gross prank.
Continue for more Missouri pranks gone wrong.
2. Homecoming Prank Against Mentally Challenged Girl
Missouri's very own version of Carrie?
In September, Pacific High School made headlines when a group of sophomore students voted a young girl who suffers from a social disorder was voter for tenth-grade homecoming queen.
Her parents weren't laughing.
1. Missouri Soldier Butt Stabbing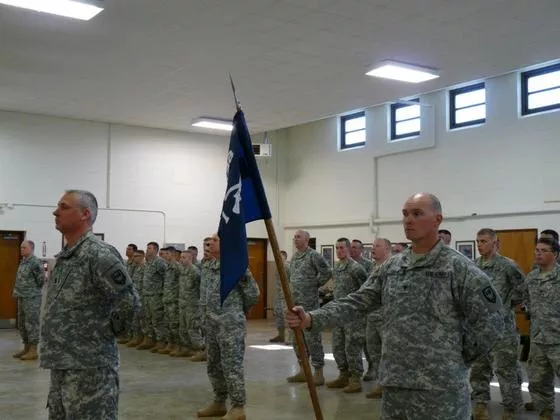 The worst kind of pranks-gone-wrong are the ones that send the pranksters to jail...and the victims to the hospital.
Such was the case with the March prank involving two Missouri soldiers. One soldier, allegedly as part of a "practical joke," had another soldier bend over to pick up his gear.
It was at this time that he jabbed him in the buttocks with a knife -- a joke that required surgery to repair the wound.
Send feedback and tips to the author. Follow Sam Levin on Twitter at @SamTLevin.