"My dad and dad are gay. They love me just as much as my friends' moms and dads love them. I'm happy to be in a gay family."
So reads a caption in Being Gay Is Okay, the latest children's novel from St. Louis publisher Really Big Coloring Books, a company that is no stranger to controversy.
See also: - Tea Party Coloring Book Selling Like Hotcakes - Coloring Book Teaches Kids Art of Killing Muslim Extremists - Suspicious Package Causes Alarm at Controversial Coloring Book Company
Wayne Bell, founder of Really Big Coloring Books, tells Daily RFT that Being Gay Is Okay is one of the greatest titles his company has ever produced and came in response to public demand for such a book.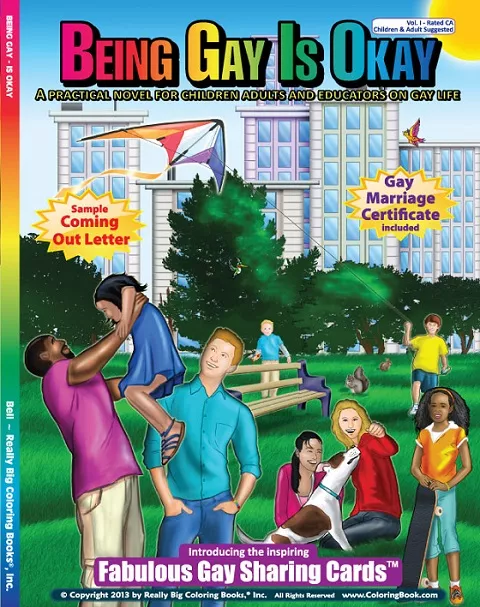 "We looked at what people were searching for on our website," says Bell of the coloring book that was two years in the making. "In researching the book we referenced and spoke to dozens of organizations that advocate on behalf of the LGBT community. The result is an upbeat and positive way to teach kids what to do if they're gay."
The coloring book includes trading cards of famous gays and lesbians (Anderson Cooper, Jodie Foster, Barney Frank and more), a gay marriage certificate and a sample coming-out letter. It also addresses head on those who denounce homosexuality as immoral, even reserving a full-page to the Rev. Fred Phelps and his Westboro Baptist Church.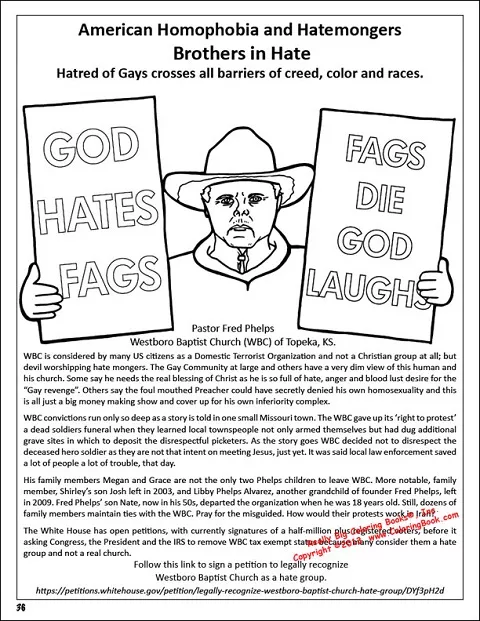 "Mr. Phelps is a special breed," says Bell. "But, unfortunately, he's part of the reality. The book also addresses other haters, such as Adolph Hitler and Louis Farrakhan."
Bell says one of his employees quit after hearing of the book's title, and he's bracing for more criticism to come.
"We try to appeal to the masses," he says. "Some people might not like one of our titles, but really enjoy some of our other books."
And, he notes, the book's critics are just as free to express themselves as he is.
"There's a guy up in Canada who takes books on the Tea Party and 9/11 and microwaves them and turns them into art," says Bell. Continue on to view more page from Being Gay Is Okay.