As the United States Supreme Court takes up gay marriage this week, in Missouri there's been progress in a different kind of marriage equality battle: the right to tie the knot behind bars.
The American Civil Liberties Union of Eastern Missouri has been fighting for months on behalf of a group of inmates who reportedly could not obtain their marriage licenses and thus were unable to marry their loved ones.
"When you have a fundamental right -- and the right to marry is a fundamental right -- you can't put barriers in place that completely extinguish that right," Tony Rothert, ACLU-EM legal director tells Daily RFT.
And after much delay, a group of couples yesterday were able to get married in prison. How?
Rothert tells us that he's aware of three couples that married yesterday after waiting for many months. The original lawsuit was on behalf of five couples -- women not incarcerated who wanted to marry their fiances behind bars.
The problem was at the Jefferson City Correctional Center where planned marriage ceremonies last year were cancelled when couples had no way to get their required licenses. The obstacle was a Missouri statute that mandates both parties sign a marriage license in the presence of the recorder of deeds -- which proved problematic for some inmates.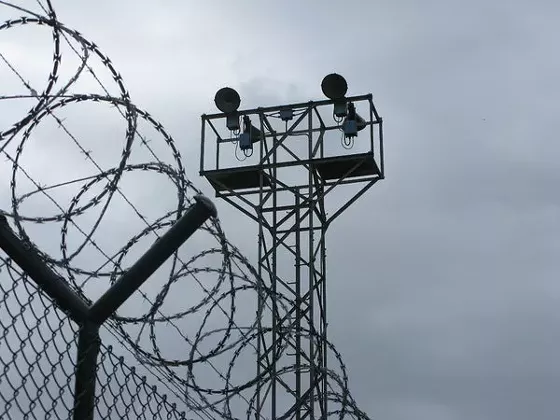 Rothert says that the Cole County recorder and local correction officials could not reach some agreement that would allow these inmates to sign the license in person and for that reason, their planned ceremonies about six months ago were put on hold.
That is until U.S. District Judge Fernando Gaitan, Jr. ruled last week that this statute in question is unconstitutional when an applicant is incarcerated.
"You don't lose the right to marry when you go to prison," Rothert says.
Continue for more details on the ruling and response from the attorney general's office.
In this instance, the dispute has been resolved with Cole County issuing a license after receiving "reasonable written proof" authenticating the signature and incarceration of the applicant. Rothert says that eventually the legislature will have to resolve this matter with a change in law, but for now, this statute cannot be applied to incarcerated individuals if it blocks them from marrying.
Sample Missouri marriage license.
And it appears the state won't be fighting this further. A spokeswoman for the attorney general tells Daily RFT that the office is not planning on appealing the decision -- and has no further comment at this time.
The couples impacted by this lawsuit were hoping to get married last September, one of two opportunities each year when officials conduct these ceremonies in prisons and jails. But without licenses they had to wait until this court decision, which came just a week before the next opportunity to marry.
"They are excited," Rothert says of his clients, "just like most people who are getting married."
Here's the full decision.
Send feedback and tips to the author. Follow Sam Levin on Twitter at @SamTLevin.