via Facebook
Sign in Jefferson City.
The Catholic bishops of Missouri are praying that the legal fight against federal health care mandates for birth control coverage is not over.
"We now call upon all people of good will to pray for the protection of religious liberty and for defense of the First Amendment freedoms we all hold dear," the local bishops say in a new statement slamming the federal ruling this week overturning Missouri's anti-Obamacare law.
"It's almost like it would redefine the First Amendment," Tyler McClay, of the Missouri Catholic Conference, tells Daily RFT of the contraception coverage requirements. "And there are people that want to do that."
See also: - Missouri Legislature Overturns Nixon's Veto on Anti-Contraception Bill - St. Louis Archdiocese Fight Against Contraception: Mandate Lawsuit Dismissed - Could GOP Bill Prevent Rape Victims From Accessing Emergency Contraception?
As we reported earlier this week, U.S. District Judge Audrey Fleissig issued a ruling invalidating a Missouri law that allowed employers and insurers in the state to deny coverage of birth control if it violated their religious beliefs. The ruling did not get into the merits of mandatory contraception coverage as laid out by Obama's health care policy, but simply said that Missouri can't have a state law that directly contradicts federal policy.
House Speaker Tim Jones recently criticized the ruling and called for an appeal.
Now, the bishops are weighing in -- arguing once again that these requirements violate basic freedom of religion.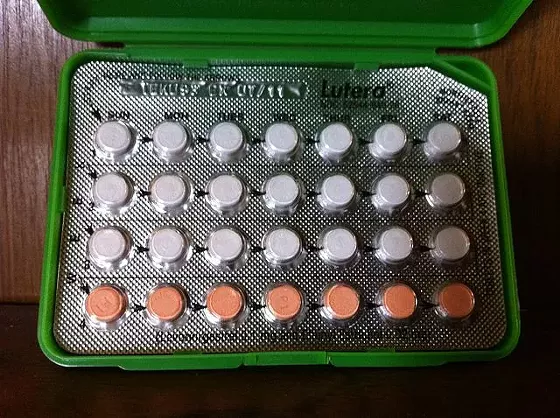 At the very least, the ruling was premature, says McClay, the general counsel for the Missouri Catholic Conference, which is the public policy agency for the church in Missouri.
"We are just surprised that she went ahead and made a final ruling...before other cases have been resolved," he says, noting challenges of federal health care that could face future decisions at the U.S. Supreme Court.
Pro-choice advocates across Missouri praised the decision defending the Affordable Care Act this week, saying that the state can't simply ignore federal law; they also argued that hundreds of thousands of women in Missouri benefit from the preventative health care benefits Obama established, such as access to no-copay birth control.
But the Missouri Catholic Conference hopes that Attorney General Chris Koster appeals the decision and that the case is put on hold and ultimately the decision is reversed, McCay says.
Continue for more commentary from the Missouri Catholic Conference and the full bishops' statement.
"While federal law is supreme...our challenge is that the federal law is unconstitutional," McCay says.
The bishops' statement -- signed by Reverend Robert Carlson of St. Louis, Reverend Robert Finn of Kansas City-St. Joseph, Reverend James Johnston, Jr. of Springfield-Cape Girardeau and Reverend John Gaydos of Jefferson City -- says:
We remain confident that the principle of religious liberty, so fundamental to this nation's founding, will ultimately be affirmed and vindicated when the Supreme Court addresses this issue in due time.
A spokeswoman for the attorney general's office says that the ruling is still under review. The office would have thirty days before it would have to file an appeal.
via Facebook
Attorney General Chris Koster
McClay argues that there is a lot at stake in the challenge of the federal health care law -- and that the final decision has the potential to define freedom of religion as "freedom of worship only."
"That's what the heart of this is about," he says of the opposition to contraceptive mandates. "That's why they are challenging this so vigorously in court."
Here's the full statement.
Send feedback and tips to the author. Follow Sam Levin on Twitter at @SamTLevin.