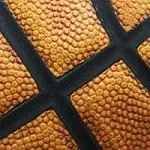 It's hard not to have a team to root for in this year's NCAA tournament with Saint Louis University, Mizzou and Illinois all three getting an invite to the Big Dance.
Now the only question is this (and it's a tough one): Which pub are you going to park it in to watch all the hoop action?
Below are five St. Louis venues that promise to be as fun as the games themselves.
1. Humphrey's (3700 Laclede Avenue; 314-535-0700) This tavern on the edge of SLU's campus promises to be rocking this weekend as the Billikens are favorites to advance to the Sweet 16. Humphrey's features at least a half-dozen TVs behind the bar and that many (or more) additional television scattered about this quintessential college watering hole. Get there early the days SLU plays to enter the coed quarters matches for a chance to win a trip to New York.
2. Friendly's (3503 Roger Place; 314-771-2040) This bar skews more toward the Mizzou crowd, but as its name suggests, it is welcoming to any and all sports fans. Friendly's has almost too many televisions to count and great food and drink specials. (Last year RFT named its menu St. Louis' Best Sports Bargain.) And if your team is choking, don't worry. Friendly's features tons of table and bar games (pool, darts, skeeball, air hockey) to guarantee a good time.
3. St. Louis Sports Zone (113 Kenrick Plaza, Shrewsbury; 314-961-3366) Can't score tickets to any of the games in this year's NCAA tournament? No problem. St. Louis Sports Zone is the next best thing to attending the game live. This cavernous bar always has tons of fans from all teams on hand for the big games and screens so big, you'd swear you're watching the game courtside.
2. The Post (7372 Manchester Road, Maplewood; 314-645-1109) This intimate Maplewood sports bar just seems to do everything right with an impressive selection of tap beers and great pub grub. And with dozens of flat-screen TVs, you're guaranteed to see the game you want to watch even if it's not on when you arrive. Just ask the staff to grab the remote.
1. Over/Under (911 Washington Avenue; 314-621-8881) Three dozen high-def televisions, tasty food and drink and always an eclectic mix of people, Over/Under (as its name suggests) is always a fun bet. The bar hosts Billikens' pregame parties throughout the season, so you're pretty sure to find a few SLU fans at Over/Under this weekend. Same goes for Mizzou fans (though you can find them anywhere, no?) and folks clad in orange and blue wandering into this downtown bar from nearby Illinois.