On a Sunday morning in May of 2011, Muhammed Watson approached a young woman on her way to get coffee in the Central West End.
"Don't say a word," he told her as he started choking her. Eventually, she was unconscious.
This is the horrific scene that St. Louis Circuit Attorney Jennifer Joyce describes in her announcement that Watson, 38, has finally been sentenced.
And the judge had a harsh response to Watson's plea for leniency.
The Circuit Attorney's Office posted a lengthy message on Facebook yesterday outlining Watson's criminal record and his sentencing to 25 years in the Missouri Department of Corrections.
Watson has been in and out of prison since the early '90s, the office reports. This includes conviction for assault, drugs, burglary, robbery and possession of a weapon in a correctional facility.
The latest and seemingly most gruesome offense was the May 2011 incident in which he attacked a random woman on her way to get coffee.
When that woman came to, she was lying on the sidewalk, the Circuit Attorney's Office says. Her phone and money were gone. She ran to a nearby coffee shop and called the police there.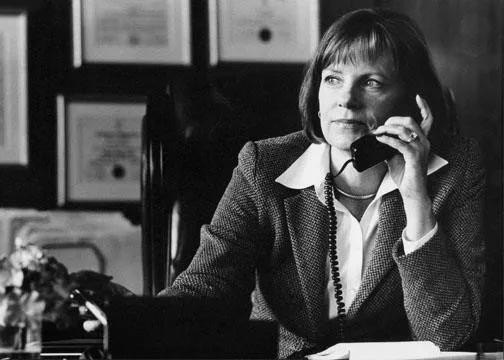 via Facebook
Circuit Attorney Jennifer Joyce
Because she offered such a detailed description, police were able to locate Watson near St. Louis Children's Hospital just half an hour later, officials say. He had her stolen items on him.
He pleaded guilty to second-degree robbery in January.
Officials say the victim submitted a letter to the judge explaining the impact that this crime had on her sense of safety; members of the general public also attended the sentencing in support of this victim.
"Watson's crime impacted not only the victim, but the entire community," the Circuit Attorney's Office says.
Watson had tried to make a case for leniency, but Circuit Court Judge John Garvey sentenced him to 25 years.
"People have the right to walk down the street and not be strangled," the judge said. "They just do."
Send feedback and tips to the author. Follow Sam Levin on Twitter at @SamTLevin.