Sgt. Gary Wiegert of the St. Louis Metropolitan Police Department supports changes in local marijuana laws so that minor offenses would not needlessly drain police resources. That's why he decided to work on the side as a lobbyist for Show-Me Cannabis, a group that advocates for pot reform in Missouri.
But metro police officials were not pleased with this activity -- and have made efforts to block this lobbying. At least those are the allegations from Wiegert and his legal team, who will be filing a lawsuit this week that accuses the department of suppressing his free speech rights.
"The police department is not in a position to say, 'You can be a lobbyist only if we like what you're lobbying for,'" attorney Albert Watkins tells Daily RFT. "We all know that the upset here on the part of the department is the fact that he is...lobbying for an organization that is named Show-Me Cannabis.'"
See also: - Marijuana Decriminalization: How Many Cases Does St. Louis Circuit Attorney Handle? - Missouri Legislators Who Want to Legalize Or Decriminalize Marijuana - Marijuana Bill: Shane Cohn Proposes Pot Fines Go To St. Louis Mental Health Board
Watkins continues, "The actions of the police department by and through its white shirts constitute nothing short of reefer madness on crack."
Police officials have little to say on the allegations.
"Sgt. Wiegert is not representing the Department," Chief Sam Dotson says in a statement sent to Daily RFT yesterday. "His comments are his own and not what is expected of our officers. The Department will not comment any further on an ongoing personnel matter that is subject to legal action."
After a Post-Dispatch column reported last week that Wiegert is now a lobbyist for Show-Me Cannabis, Dotson released an initial statement saying the lobbying was not appropriate.
Sam Levin
Sam Dotson, speaking at an event in January.
And since then, the department has made efforts to block the lobbying work altogether, Wiegert's attorney alleges.
Wiegert, a former St. Louis Police Officers Association president, supports the effort to decriminalize marijuana, which has gotten traction this year at the St. Louis Board of Aldermen. This local initiative is aimed at moving minor offenses from the Circuit Attorney's Office to the lower court system. It is not a legalization effort.
Wiegert's lawsuit may be filed as early as this morning.
Watkins claims that Wiegert applied for a secondary employment permit with the department last month, which he says must be filled out by every officer looking to do outside work, whether it be moonlighting as a security guard, painting somebody's house -- or lobbying.
Continue for more on Gary Wiegert's allegations against St. Louis metro police.
Wiegert disclosed that he'd be working as a lobbyist in Jefferson City, but didn't get more specific than that.
A week later, his application was approved by a handful of commanders, Watkins says.
But after the media attention around Wiegert's marijuana cause, the sergeant was given a verbal gag order by his captain, the lawsuit will allege. "Being a dutiful and compliant member of the...department, Sgt. Wiegert shut up and immediately engaged legal counsel for the purposes of ensuring that his protected rights under the constitution, including his First Amendment rights, are not compromised."
Then, officials told him yesterday that there was a problem with his application; he had apparently listed his home address as his business address and didn't have a business permit.
"They're telling him he needs to reapply," Watkins says. "That's malarkey."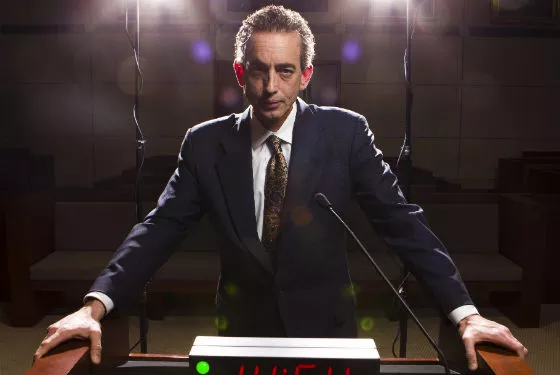 Courtesy of Watkins
Attorney Albert Watkins
Watkins says that having a business license has nothing to do with the department's approval process for this lobbying -- but notes that Wiegert will get his license anyway.
He emphasizes that Wiegert is just advocating for a more efficient use of resources when it comes to marijuana arrests.
"He is serving as a lobbyist to further a cause designed to grant additional authority to law enforcement to address illegal possession of marijuana," he says, noting that Wiegert wants to see fewer officers taken off of the street because they are stuck going through the lengthy process of handling someone caught with a single joint or a small amount of pot.
"He is a grizzled veteran," Watkins adds. "He has worked in the trenches for a long, long time."
Send feedback and tips to the author. Follow Sam Levin on Twitter at @SamTLevin.