via Facebook
Preston Freeman
An eruption of gun violence outside a University City nightclub on Wednesday night claimed the life of Preston Freeman, a 20-year-old boxer whose coaches say had a very bright future ahead of him.
"He was the most talented kid we had in the gym," Jimmie Howell, head coach of the North County Athletic Association, tells Daily RFT this morning. "We really expected him to go big in the pros.... We never thought he would get caught up in something like this. It really hurts."
Police say that the young boxer died after a single bullet struck him in the chest just before midnight on Wednesday outside Club Escalade on Olive Boulevard.
His family and coaches are devastated, Howell says.
"He was a very, very talented young man. He was just an extremely athletic person, very nice kid, soft-spoken, easy-going -- everybody in the gym liked him," says Howell, who notes that Freeman came to his amateur boxing club when he was just 14 years old. "Really just a prince of a kid. You just could not believe he would be involved in this."
The Post-Dispatch says that he grew up in the St. Louis metro area and had been living and training with a family in Salinas, California since last year.
He recently went pro and won his first three fights, Howell tells us. "Just horrible, such a waste of life."
Freeman, it seems, was scheduled to fight tonight. Sam Garcia, one of his trainers in California, sent out these tweets:
Continue for more of our interview with Jimmie Howell and for more photos.
Howell says that Freeman wasn't a fighter -- outside of boxing. "He got enough of it in the gym with his gloves on. He didn't need to be out in the streets with his bare fists."
It was probably good for him to be in California away from any potential violence here, says Howell, who spoke to family members yesterday. "They are just devastated. I think possibly he wanted to go out there...to get away from some of the street problems here...though I never knew him to be in any kind of trouble out in the street."
He deserved a chance to go pro, Howell adds, noting that the coaches in St. Louis used to tell him, "Around here, you're better than everybody else."
The P-D says authorities are searching for three men who were seen fleeing on Olive Boulevard.
Update, 1:30 p.m: Daily RFT got in touch with a University Police official this afternoon who tells us that they have not yet aprehended any suspects and the investigation is ongoing.
And here's the full official announcement from police.
On 3/6/13 at 11:56pm, Officers responded to 7828 Olive for a report of a shooting. The scene investigation revealed that there was an altercation inside of 7828 Olive (Club Escalade) that continued onto the parking lot where shots were fired. The victim, later identified as Preston Freeman (20 years old), was taken from the scene and driven to the hospital by unknown individuals. The victim suffered one gunshot wound to the chest and died from his injuries.

Three black male suspects are reported to have left the scene in a red/maroon colored Chevy Impala, travelling East on Olive. Anyone with information concerning this incident is asked to call University City Police-Bureau of Investigations at 314-725-2211 ext. 8010 or Crime Stoppers at 866-371-TIPS.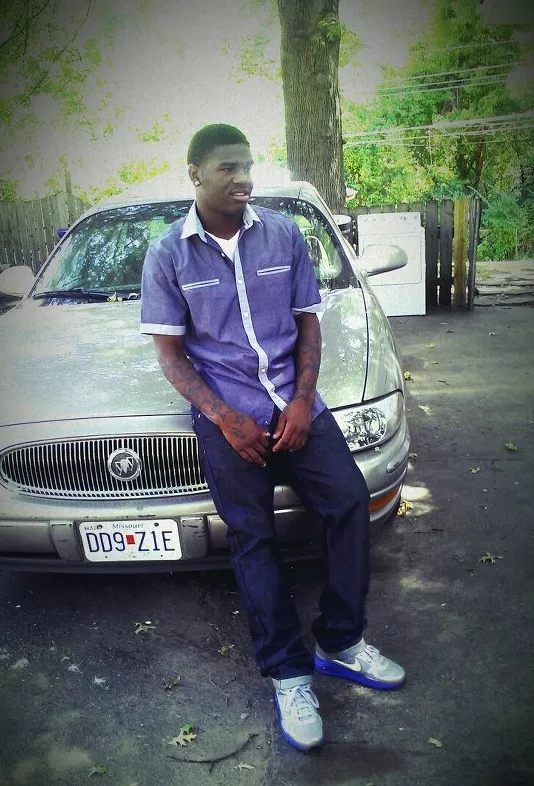 Send feedback and tips to the author. Follow Sam Levin on Twitter at @SamTLevin.