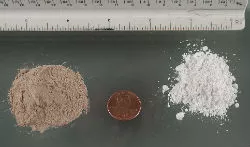 Missouri may be the Meth Capital of the United States -- but the state may have an even bigger problem when it comes to heroin use. So says a new study released this week that shows that heroin is, in some ways, more of a concern for law-enforcement officials than meth -- and overdose rates have increased dramatically in recent years.
"We've been on the national news...for meth," says Brenda Schell, executive director of the Missouri Recovery Network. "Now we found that heroin and opiate use has triumphed over the meth problem. Heroin...is one of the most severe and significant drug problems in Missouri."
What's causing the spike -- and who is using?
The study, summary and full report on view below, is an analysis of heroin and opiate use in the state from 2001 to 2011 and has some striking findings in terms of seizures and deaths.
Across the state, 24 percent of law enforcement agencies indicate that heroin is the greatest drug threat, compared to 13 percent that say cocaine is the biggest threat. In the St. Louis metro area, heroin was the second most common illicit drug seized after marijuana, accounting for nearly 17 percent of seizures, according to the study from the Missouri Recovery Network and Roosevelt University's Illinois Consortium on Drug Policy.
Additionally, Missouri's rate of prescription opiate pills sold is first in the census region -- higher than Kansas, Iowa, Illinois and other surrounding states.
The impacts of these jumps are seen in emergency rooms. From 2006 to 2010, the percentage of heroin or opiate abuse diagnoses in the state's hospitals rose 63.1 percent; nearly half of all hospital admissions for drugs were due to heroin and other opiates. St. Louis and Springfield are the top two cities in this category, too.
Especially concerning, says Schell, are the fatality statistics. Deaths due to heroin have more than tripled in just four years, increasing from 69 deaths in 27 to 244 in 2011. And Missouri's drug-overdose rate is much higher than the national average and the highest in the region.
"In Missouri, kids younger and younger are trying it," Schell says. "They become addicted."
Continue for more details on the findings and the full documents.
The study includes interesting demographic information on users that disproves some myths around the population that abuses this drug, she says.
The majority admitted to public treatment were age 30 and under in 2011 at 56.5 percent, while in 2001, this age group was only 38.4 percent. Further, 60 percent of publicly funded treatment admissions are white, while African Americans make up only 30 percent of heroin treatment. That's a major change compared to ten years ago when the majority of those in treatment were black.
"People stereotype that these individuals...are African American, but that's not the case," she says, adding, "There is more suburban use."
And more females are entering treatment at 41 percent now -- compared to just one third a decade prior.
The study notes that many heroin users begin their use with opiate pills and then move toward heroin as the pills become too expensive or hard to obtain.
One of the major risks centers around potency, Schell notes. It can be very dangerous when someone tries heroin with low potency -- and then next time uses a much more more potent substance.
"When somebody gets heroin, you don't know how pure it is," she says. "The people cutting it are not pharmacists."
Here's the executive summary.
And full report.
Send feedback and tips to the author. Follow Sam Levin on Twitter at @SamTLevin.