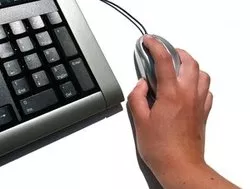 A judge has issued a ruling in Missouri's very own Salem Witch Trial.
A federal district court has ordered the public library in Salem to stop blocking patrons' access to websites relating to minority religions, which Web filters had at times apparently classified as "occult" or "criminal," the American Civil Liberties Union of Eastern Missouri announced today. As we reported last year, this censorship was brought to light when a Salem resident complained that she couldn't get onto websites about Native American religions and Wiccan faith.
"Libraries do not have a license to censor viewpoints they disagree with," Tony Rothert, ACLU-EM legal director, tells Daily RFT. "Viewpoint discrimination should not be tolerated."
The decision from Judge Richard Webber, in a case the ACLU brought forward on behalf of Salem resident Anaka Hunter, says that the library is prohibited from having filters that block access to sites beyond basic pornography and virus filters that they can legally maintain.
The official judgment, on view below, says that changes were made in August of 2011 -- prior to the filing of the lawsuit -- such that Salem patrons did in fact have access to the websites in question in the litigation. In this week's order, Webber writes that the library is officially banned from "reactivating" filter categories other than "adult image," "pornography," "phishing," "proxy anonymizer," "viruses" or "Web chat."
The ACLU says that Hunter was blocked from researching websites discussing minority religions' ideas about death or death rituals.
She had originally protested to a library director about not having access to these websites and though portions of sites were unblocked, a lot remained censored, according to the ACLU.
"The resident's attempts to complain about the policy to the library board of trustees were brushed off," the ACLU says.
Now, it seems, the library has a direct order to keep these sites uncensored. Mizzou would be proud!
The Salem Public Library directed Daily RFT to an attorney, who we left a message with today. We'll update if we hear back. (Update, Friday, March 8, 11 a.m: The library responds to the court's order).
Here's the order.
Send feedback and tips to the author. Follow Sam Levin on Twitter at @SamTLevin.