Courtesy of Inkley
Tami Inkley and her son Matthew at graduation.
On Friday, we reported on Tami Inkley's campaign to get justice for her eighteen-year-old son Matthew, who police say was shot point-blank in the head by his friend Kevin Beindorff last year. Since then, the St. Louis Circuit Court Attorney's office and the defense have signed a plea agreement, on view below, that would give the suspect seven years in prison.
"This is extremely hard," Inkley, a 50-year-old Ballwin resident, tells Daily RFT. "This is a wound that hasn't even healed, and this is ripping the Band-Aid right back off."
What are the terms of the deal, and why is the prosecution agreeing to seven years -- against the family's wishes?
First, a quick recap: Beindorff, 21 at the time of the shooting last February, is accused of killing Pellegrini, a friend, inside a vehicle. The homicide case got national attention, because Beindorff told police that Pellegrini had "asked to be shot" -- a claim which the grieving family has repeatedly dismissed.
Now, one year later, instead of going to trial, it appears the case will head straight to sentencing next month after state prosecutors and the defense signed a plea deal on Friday -- in which the defendant admits to involuntary manslaughter.
Courtesy of Inkley
Matthew Pellegrini
That agreement, full version on view below, says in part:
In exchange for the defendant's voluntary plea of guilty in this cause, the parties agree that the following disposition is appropriate:

1. Seven (7) years in the Missouri Department of Corrections. 2. Three (3) years in the Missouri Department of Corrections. (to run concurrent)...

The parties state that the facts in this case are as follows, and that the State of Missouri would prove these facts beyond a reasonable doubt:

On February 21, 2012, the defendant shot and killed Matthew Pellegrini. He put the gun to the head of Mr. Pellegrini and pulled the trigger shooting him one time in the head.
And Circuit Attorney Jennifer Joyce has released a lengthy statement about this decision, acknowledging the family's discontent.
Continue for Joyce's comments and for response from the family.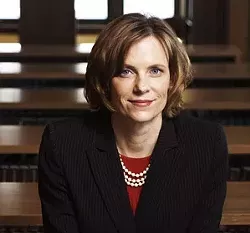 Joyce writes in an official statement:
I have deep compassion for Ms. Inkley and all families of violent crime. I am so sorry for the loss she has experienced. We are committed to ensuring that Matthew Pelligrini and his family receive justice....

We have spoken with family and we are aware that they would prefer to go to trial on this matter. While the impact of this tragedy on Mr. Pellegrini's family has been tremendous, under our legal system charging decisions are made by objective prosecutors based on the evidence available and the application of the laws of the State of Missouri.
Joyce says it's rare that the prosecutors and a victim's family disagree on the best course of action for justice in these kinds of crimes -- but she says that plea agreements are the result of a wide range of considerations, including available evidence, witness and defendant statements, legal opportunities and challenges and the wishes of the family.
The judge will make a sentencing decision next month. The maximum punishment under the law for involuntary manslaughter is seven years, and the maximum punishment for armed criminal action, a second charge Beindorff is facing, is life, with a minimum of three years.
Inkley says the family is hopeful that Circuit Court Judge Edward Sweeney, who will make a sentencing decision on April 11, uses his discretion on the latter charge to inflict a punishment beyond seven years.
"My hope now that this has come into the public's eye is that the judge will take a closer look," says Inkley. "I've always maintained that I'm not asking for life...and I don't want to say that I have a magic number in my head. But I don't think I'd be satisfied with anything under twenty years."
The family will submit a victim-impact statement that she hopes will persuade the judge to consider a harsh sentence.
She says that if Beindorff doesn't face serious punishment, it sends a terrible message.
"If they give seven years to someone like Beindorff, Missouri is proving time and time again that the laws [don't work]," she says.
Inkley also says she is not pleased with Joyce's statement saying she wants justice for the family.
"It's a fabrication," she says. "You already agreed to seven years. You already made a choice.... Now, it's in the judge's hands."
Continue for more photos and for the full deal and statement.
Courtesy of Tami Inkley
Tami and her son Matthew.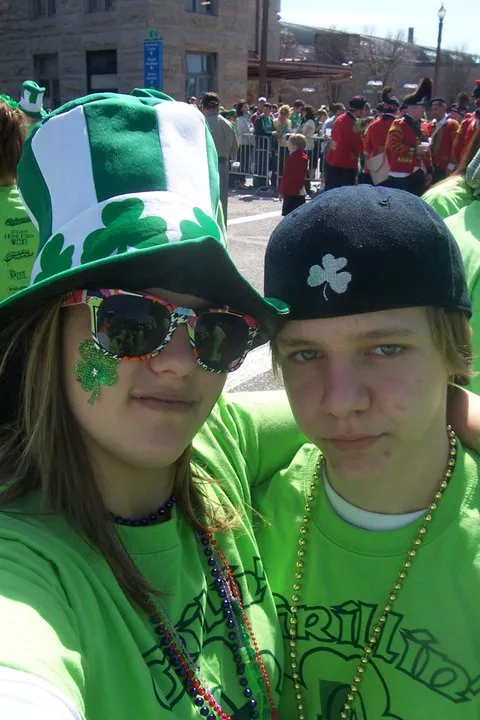 Continue for the full statements.
Here's the official plea deal.
Plea Agreement Kevin Beindorff
And Johnson's statement.
Send feedback and tips to the author. Follow Sam Levin on Twitter at @SamTLevin.